Natural Landscaping Ideas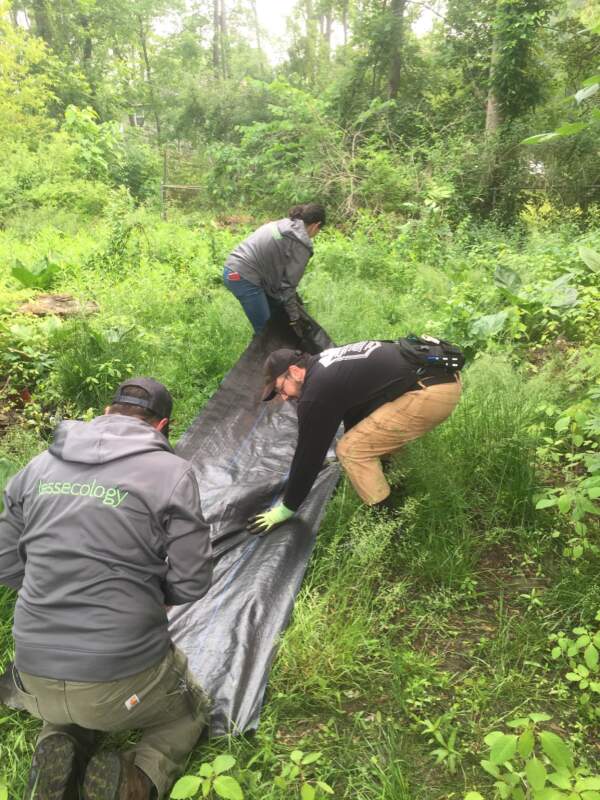 Besides just "using native plants," what comes to mind when you want some natural landscaping inspiration?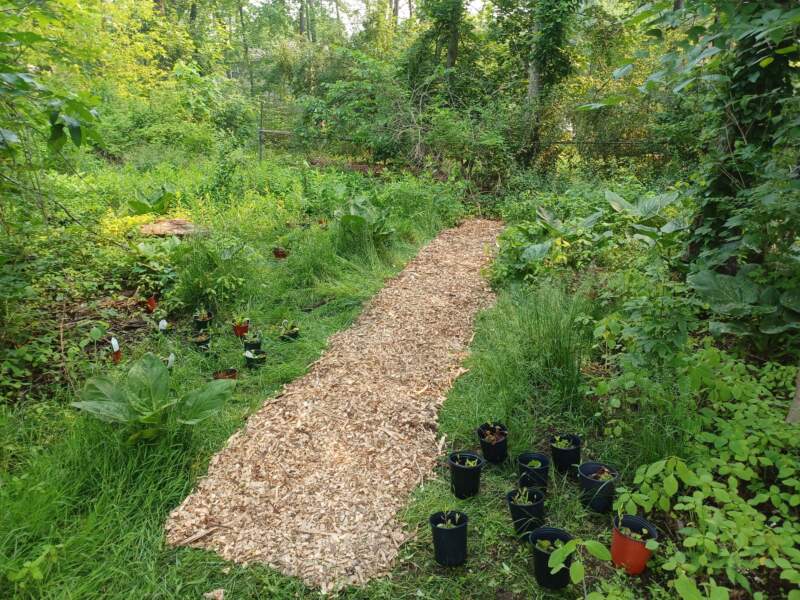 In general, cooperating with the land and celebrating what's there is a good start.  There's a lot of inspiration just waiting for you right where you are. If you slow down in your garden, you'll collect the information that's there. Ecology is a science based in observation. And natural landscaping ideas are just waiting for you to realize them.
Creating a simple path with wood chips is very easy to do. It allows you clear egress through the garden and gives permission for the non-path areas to be planted. After you've vibed with your land for a while, you'll know where the path should be. Where do you normally walk when passing through? Sometimes there's a natural curve to the topography that feels like the land directing your steps. Believe it! That's known as listening to the land for natural landscaping ideas.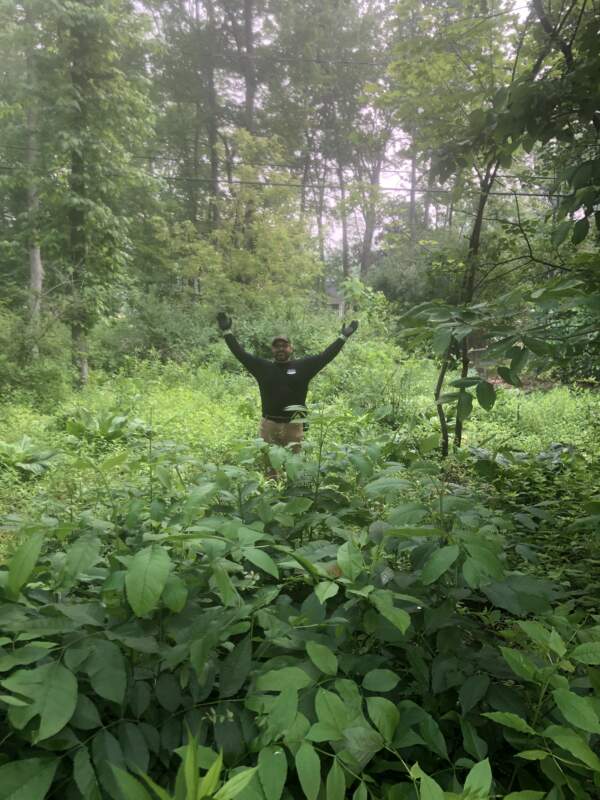 Deciding what to do where is fun. Enjoy the journey! Garden art pieces are a delight to go on adventures collecting. Planting structural elements like trees is a priority. No other feature changes the land or the vibe so much as the addition of a new tree. The land is yours to steward well, so have a lovely time of it.
Would you like some professional help with your natural garden construction? We'd love to meet you! Fill out our customer intake form and we'll be in touch soon.