Native Plants & Landscaping
Design + build climate resilient native plant ecosystem centered gardens.
Eco Friendly Landscaping and Native Plant Gardens in Albany, Schenectady & Saratoga County

Jessecology specializes in stress-free, Beautiful Eco Friendly Landscaping Using Wildflowers, Trees and Shrubs Indigenous to New York State for Low Maintenance, Sustainable Gardens and Landscapes that Reduce Your Carbon Footprint and Support Butterflies, Birds and Pollinators.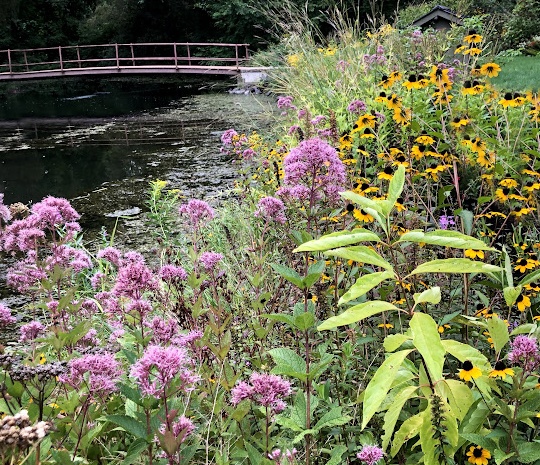 College Campuses, Golf Courses, Municipalities, Corporate Headquarters. 
Design/Build, Eco-Renovation, Wetland Restoration, Rewilding.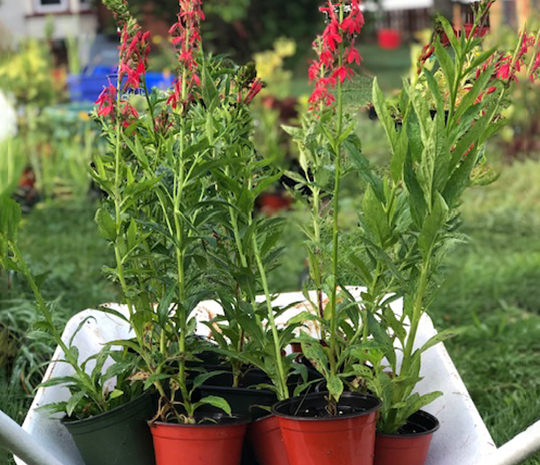 Purchase plants and seeds. By appointment only to stop at farm, or contact free pickup/local delivery available.
"Jesse renovated my landscaping with beautiful, colorful and easy to care for flowering plants that don't need pampering. I actually sourced all the flowers for a wedding from my new garden this past summer. Most importantly, I know the landscaping is safe for my dog, Abby and her best friend, Finley because the yard is chemical free. Another added enjoyment is the presence of hummingbirds. Jessecology's designs look fantastic, naturally."