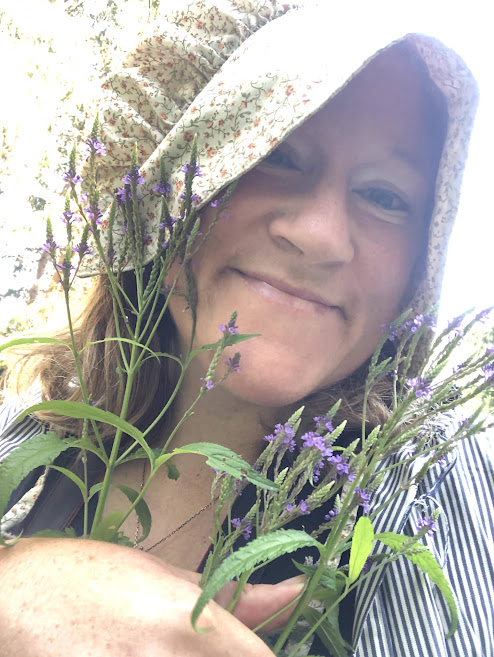 Blue Vervain (Verbena hastata) is a beautiful and versatile plant that is native to North America. It is a tall, slender plant with spikes of deep blue flowers that bloom from June to September. The plant can grow up to 4-6 feet in height and has a wide range of uses in traditional medicine, horticulture, and wildlife conservation.
In traditional medicine, Blue Vervain has been used for its medicinal properties for centuries. It is believed to have a calming effect on the body and is often used to treat nervousness, stress, and anxiety. The plant contains compounds that have anti-inflammatory and pain-relieving properties, making it useful for treating conditions such as headaches, arthritis, and menstrual cramps.
In horticulture, Blue Vervain is a popular garden plant due to its beautiful flowers and ability to attract pollinators. The plant is easy to grow and can be used in a variety of ways in the garden. It can be planted in borders, meadows, and along stream banks, providing a beautiful backdrop to other plants. Blue Vervain is also a good choice for a butterfly garden as it attracts many species of butterflies and other pollinators.
In wildlife conservation, Blue Vervain is an important plant species that provides food and habitat for many species of wildlife. The plant's flowers provide nectar for bees, butterflies, and hummingbirds, while its leaves and stems provide food for deer, rabbits, and other herbivores. Blue Vervain also provides shelter for small mammals, reptiles, and amphibians, making it an important component of healthy ecosystems.
Verbena hastata is a valuable and versatile plant that has a wide range of uses in traditional medicine, horticulture, and wildlife conservation. Its beautiful flowers, ease of growth, and ability to attract pollinators make it a popular garden plant. Its medicinal properties and importance as a food and habitat source make it an important species in maintaining a healthy ecosystem. Whether grown in a garden or found in the wild, Blue Vervain is a plant that deserves to be appreciated and cherished for generations to come.
Our design/build landscaping team loves including Verbena hastata as part of our projects. If you'd like to discuss that or any other native plant focused landscaping system development, we'd love to meet! Fill out our client intake form and we'll be in touch soon.