Sustainable Landscaping/Gardening: 5 Principles. Part II.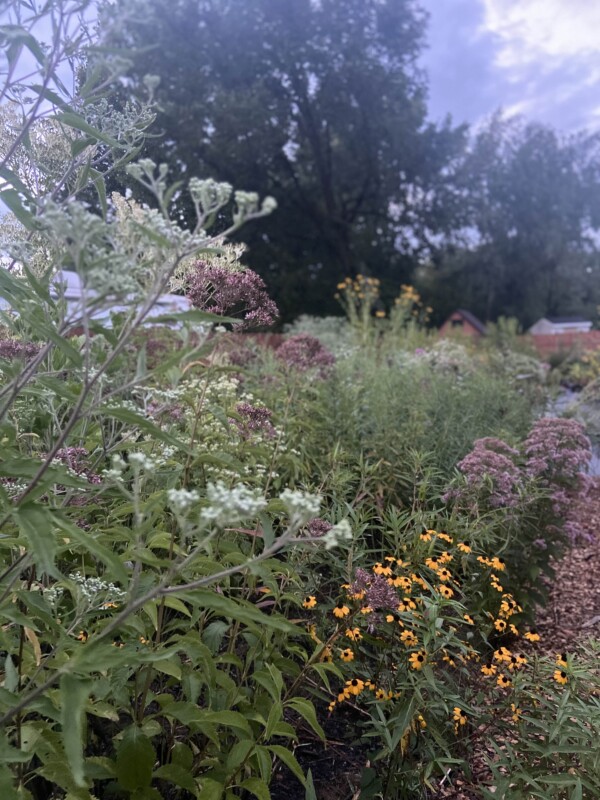 The 5 Principles of Sustainable Landscaping/Gardening are:
1. Stop using all chemicals. (see previous post)
2. Remove all invasive plants.
The US Forest Service defines an invasive species as being:
"Non-native (or alien) to the ecosystem under consideration; and,
Whose introduction causes or is likely to cause economic or environmental harm or harm to human health. (Executive Order 13112)."
It's wise to become familiar with the invasive plants found in our region. Removing Japanese Honeysuckle or Barberry seedlings e.g., is much easier than removing the mature plants. Invasives growing anywhere on the land will displace our native species. This result is mutually exclusive from habitat restoration.
3. Plant only native plants when you add to existing gardens.
The National Wildlife Federation defines a native species this way:
"Native plants have formed symbiotic relationships with native wildlife over thousands of years, and therefore offer the most sustainable habitat. A plant is considered native if it has occurred naturally in a particular region, ecosystem, or habitat without human introduction."
Native plants want to grow in the region they originated. Using them creates a low maintenance garden system, which can be a joy to manage.
4. Reduce the carbon footprint any way possible.
Grow your own compost pile. Improving the soil is the only gift humans can give the earth. If you prefer mulch, use woodchips from a local tree.
5. Reduce water use.
Researching the native plants, tree and shrub species before planting is key to the garden success. The right selection will meet the unique site criteria. For example, a dry and sunny site should not have obligate wetland species natives planted. If correctly sited, native plants won't need supplemental irrigation past the installation year. Rainfall is enough with the exception of severe drought.
Want some professional design/install help with a new sustainable landscaping project? We'd love to meet you! Fill out our customer intake form and we'll be in touch soon.