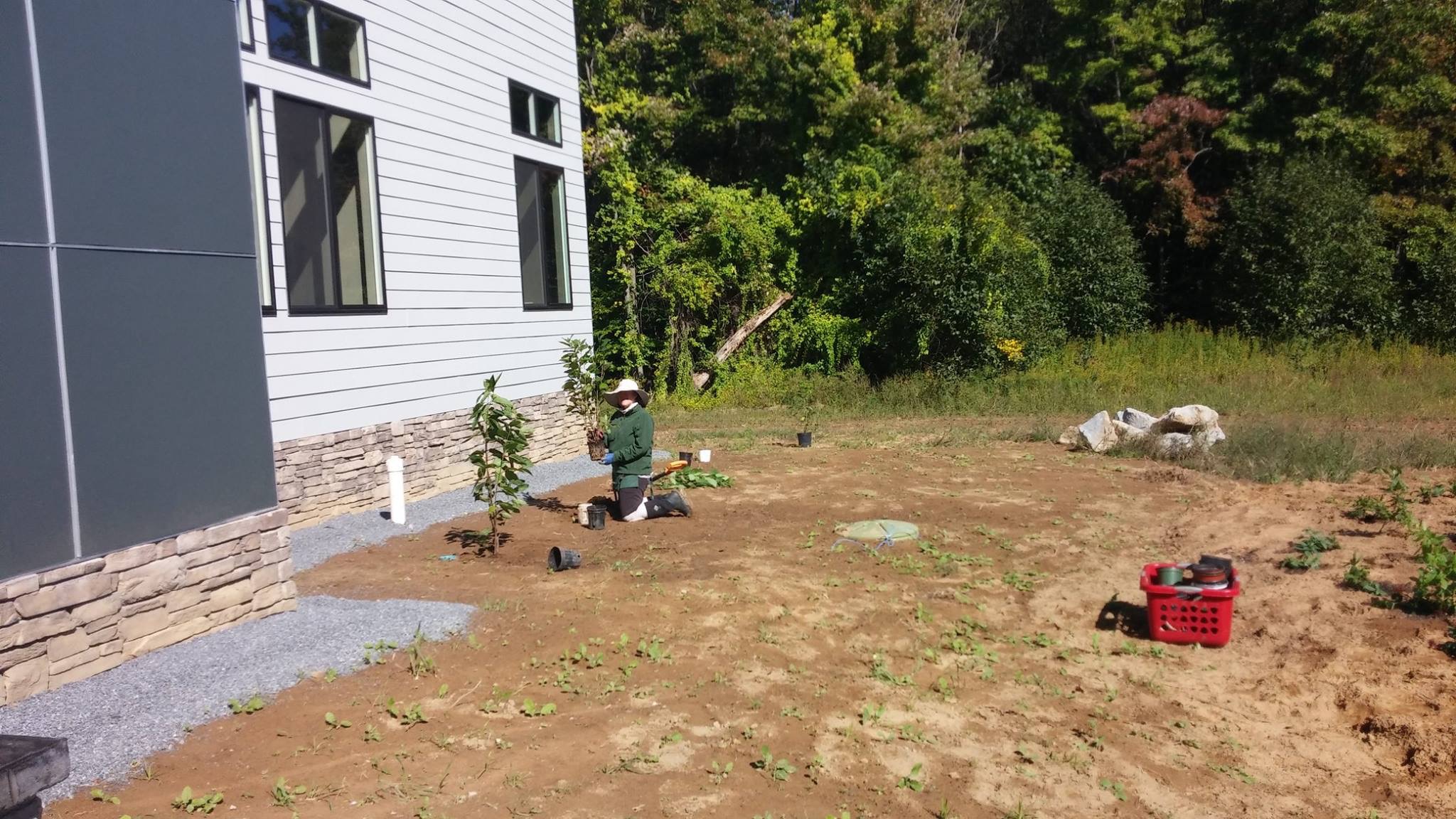 Sustainable landscaping for new construction.
We were delighted in 2014 when a longtime landscaping dream finally came to fruition for the first time. We were hired that year for our first of many new construction landscape design/build projects. The construction site was in beautiful southern Saratoga County. The homes are located in a new subdivision in Clifton Park and use high-end, eco-friendly building materials from a Saratoga Springs retailer. The builder was interested in sustainable landscaping for the new construction.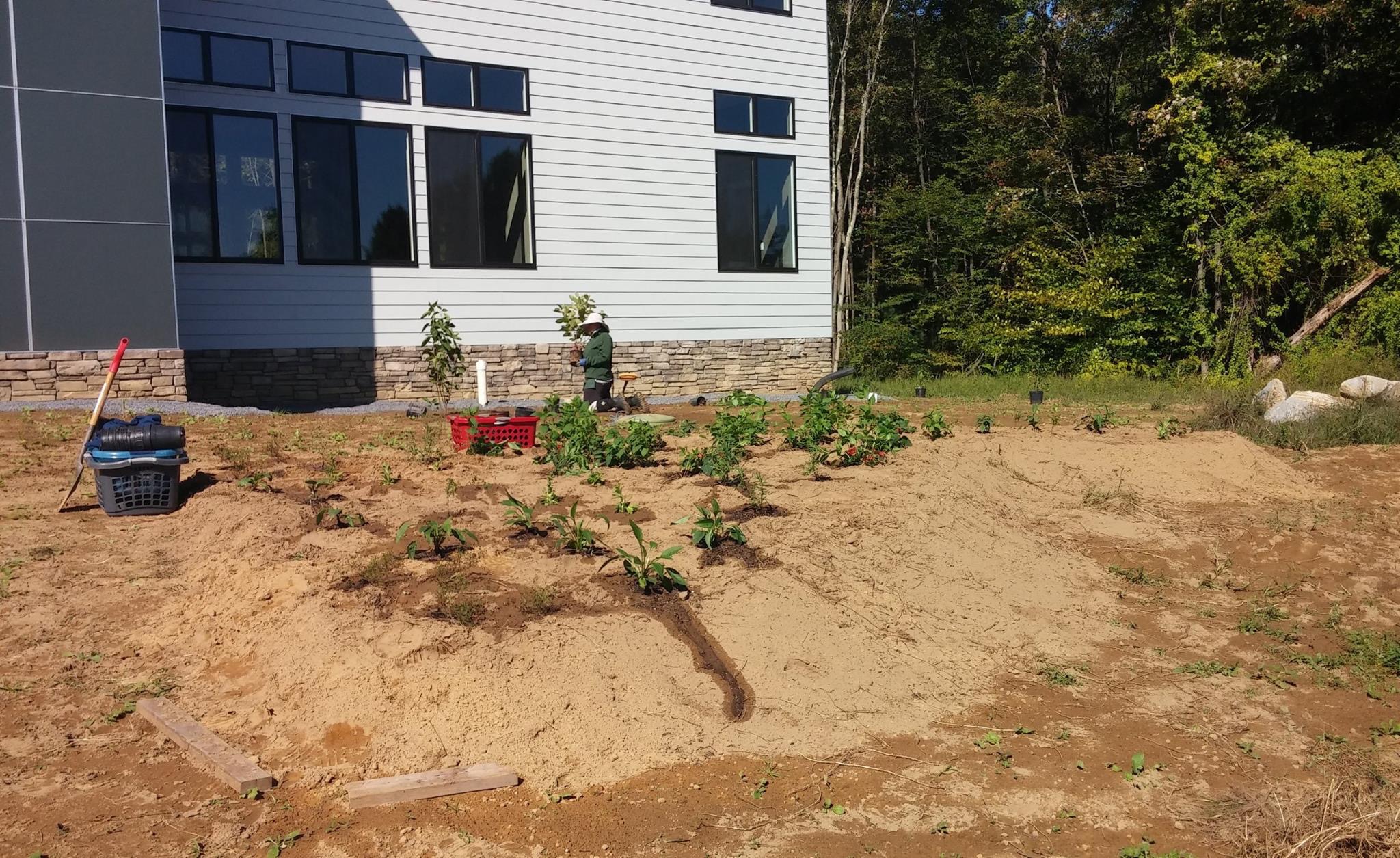 The planting plan was composed of perennial species that are indigenous to New York State. Besides being beautiful and colorful through the seasons, native plant landscaping is low maintenance. It offers life support for our native wildlife, including butterflies and songbirds. When the bulldozers and skid steers roll out it's time to start repairing the land. Twenty years in the future, the ecosystem will be productive and biodiverse… if the builders choose sustainable landscaping. Native species trees, shrubs, grasses and perennials have the local plant power to restore our habitat. New construction is the perfect place for habitat building landscaping. Native plants fuel our habitat restoration efforts, native plants are the engine that bring new life to our ecosystem. Sustainable landscape design means using organic/chemical free methods, making low carbon footprint choices, using native plants and wildflowers. New trees, shrubs and grass species should all be native for the "sustainable landscape" label to apply.
Wildflower lawn seed would be a wonderful addition to such a sustainable landscaping project. Our custom blend of evergreen foliage Aster and Yarrow would colonize the lawn spaces and extend the habitat restoration space.
If you are building a new home and would like to work with us, we'd love to meet you! If you're a construction company owner or GC and you want more eco-love in your build process, we'd love to meet you too. Fill out our consultation request form and we'll be in touch soon.