Small Business Love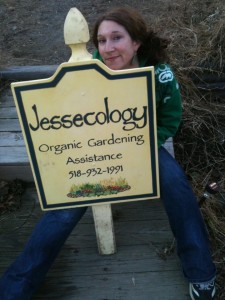 Legacy Post. Small business love.
We found a local artist one summer who painted a beautiful sign for us to bring to our garden project locations. It gives a bit more of a sanctioned feel to the work. It sits beautifully in a big flowerpot filled with boulders.
The artist's name was Crystal Paul. Her website and Etsy page have since gone defunct, and we hope she's somewhere building the rocket ship of her dreams! Commissioning a custom sign project with this local artist was an awesome experience. Small business love is easy when you meet and get to work with great people.
There's something personal and rewarding about supporting any local business. It's like making a bank deposit in the place where you live, voting to keep our community vibrant. Many times, the goods or services are of a higher quality than national or corporate businesses, and supporting local businesses is the best economic sustainability plan we can dream of for this country, this community. Build a vibrant, organic local culture: go shop local now!
Small businesses survive by offering support to each other. Wherever we work, we love to support the local coffee shops and Indian/Thai/Greek/Health restaurants. Check out our local resources for a list of our favorites!