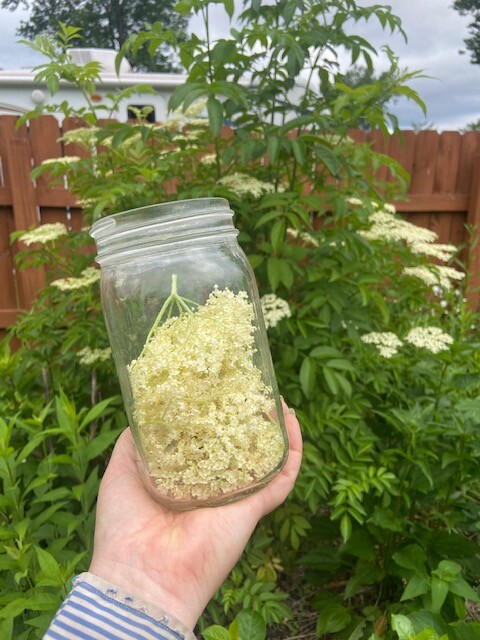 You have your gorgeous native plant landscaping system all designed, built and on its way to mature establishment. What happens now?
Garden art projects. Now the exciting times really begin! "Garden art" is a vast category of creations, with a likely-to-be endless scope. Many of the plants and weeds in your garden are possibly edible. (Do your own research.) If you're the kind of person who believes cooking good food is an art, the world gets bigger and bigger right at home.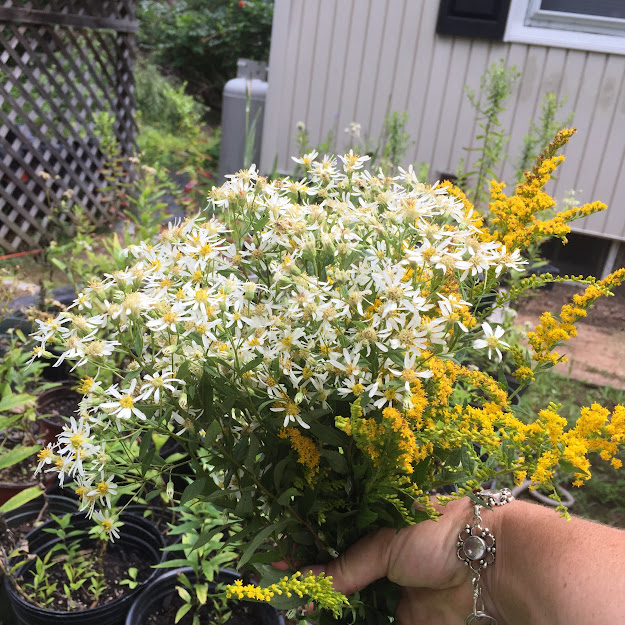 Here are just some of the suggestions of projects you can explore as the principal of an ecosystem centered garden:
Garden Art Projects:
-Cold Brew Infusion Tea with edible flowers. (See Elderflower photo at top.)
-Flower Crown making.
-Bouquets. (Even for DIY weddings!)
-Baking cakes. Edible leaves can be used in the batter or edible flowers in the frosting.
-Jams, jellies or syrups. Lots of edible native species' trees and shrubs have berries. The birds love them. A good goal is to host so much biodiversity at home that you have access to some of nature's bounty to keep. If the birds are getting all of your berries, you don't have enough trees and shrubs with berries growing. And, you don't have enough hawks or owls either!
-Flower pressing. (See photo below.)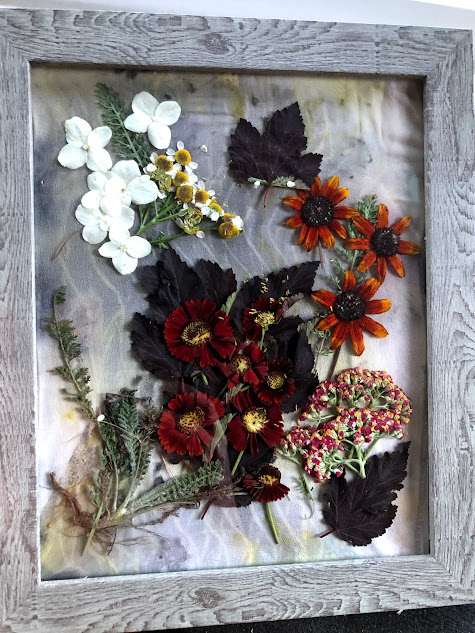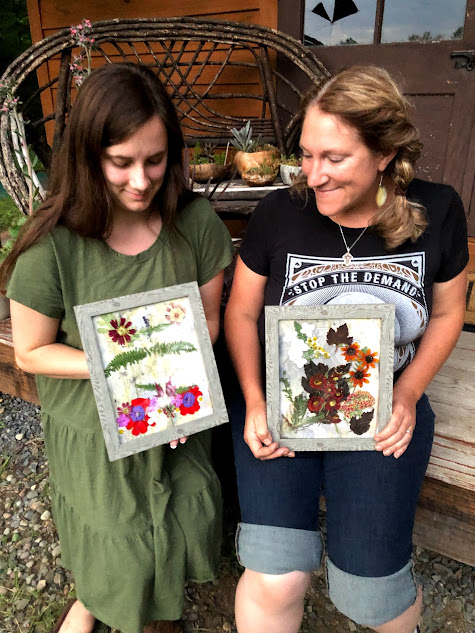 If you are an existing design/build client with a mature Jessecology garden, maybe you would like to host a garden art party. We'd love to come back and teach a cold brew infusion tea lesson or make flower crowns with you. We can teach an Ecology lesson to your homeschool co-op or guide an outdoor art class. Maybe you want to hear the story of the pet weed we kept alive in our kitchen all winter? Or you love foraging wild food and want to host a "native edibles" education party with some friends. The optionality is myriad. Let us know your thoughts.