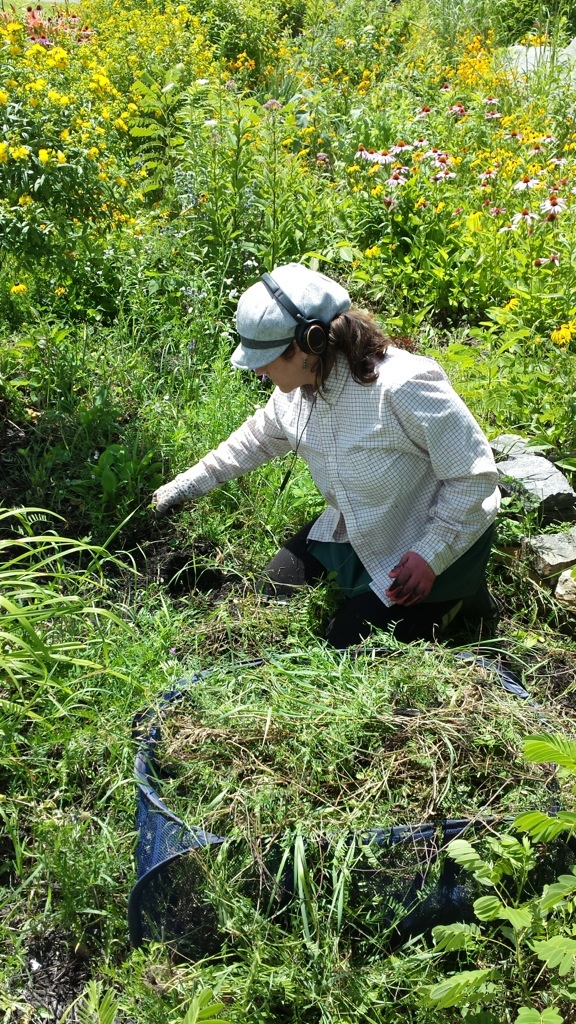 Municipal Gardens Project.
In July 2013 a local paper, The Post Star wrote an article about our municipal gardens native landscaping project.


Doing an eco-landscape renovation at such a busy site was quite an experience. Such an open, public space was a refreshing change. Cars honked their horns all day long, people came out of the woodwork. It was wonderful. We'd be delighted to be involved with many more such municipal native landscape design projects in the future.

The gardens were a disaster when the proposal was submitted to the town. As a result, this native landscaping renovation project needed a lot of prep work. There was a solid backbone of some lovely, well developed native plants and shrubs. Accordingly, there were also many non-native plants. (For example, more daylilies than any garden would ever need.) Altogether, these plants were well on their way to being choked out by the unchecked crabgrasses and other weeds. The upper level of the garden design, which measures approximately 40'x10′ or so, needed to be entirely dug out. Basically, it was necessary to shovel through most every square foot to separate the weeds from the perennials to make the garden sustainable again.
Soil Remediation
Subsequently we've learned that when gardens become overrun by Crabgrass, soil remediation is needed. Native plants are not fussy about soil quality. If the site conditions match a native plant's natural preferences, it will thrive.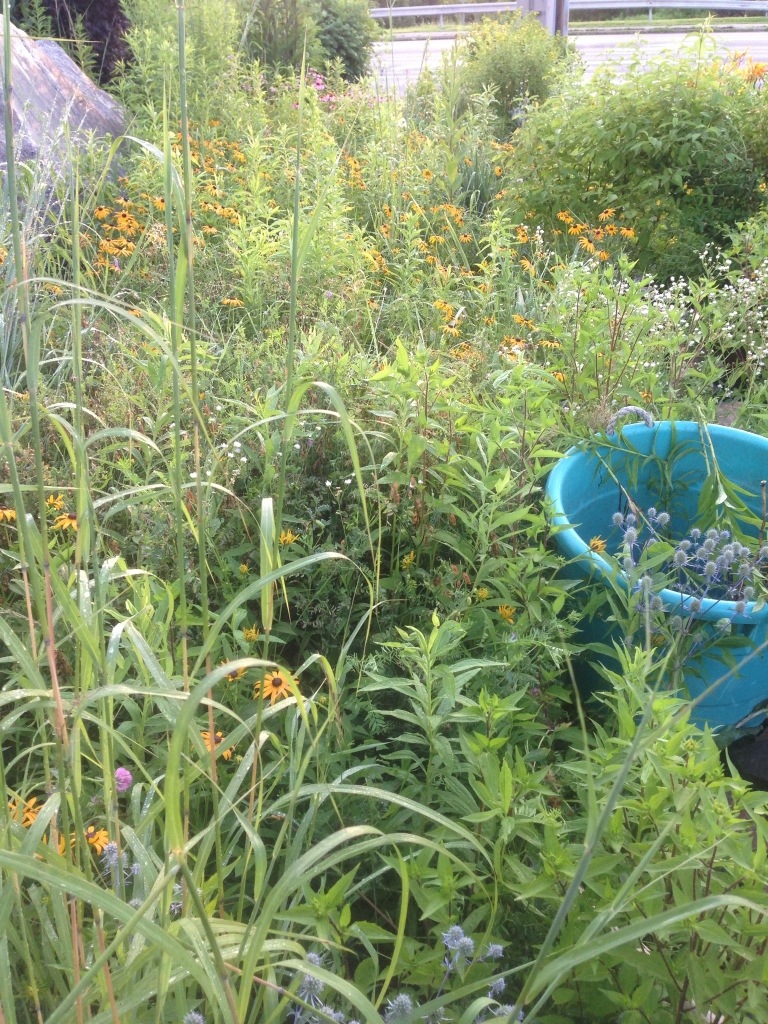 We planted some tall Black-Eyed Susan (Rudbeckia triloba) in the front of the space.  Flowers will bloom prolifically and be showy all season long. As a result, the neighborhood ecosystem is experiencing habitat restoration. An increased pollinator carrying capacity is built into this new migration corridor.