Monarch Butterfly Garden.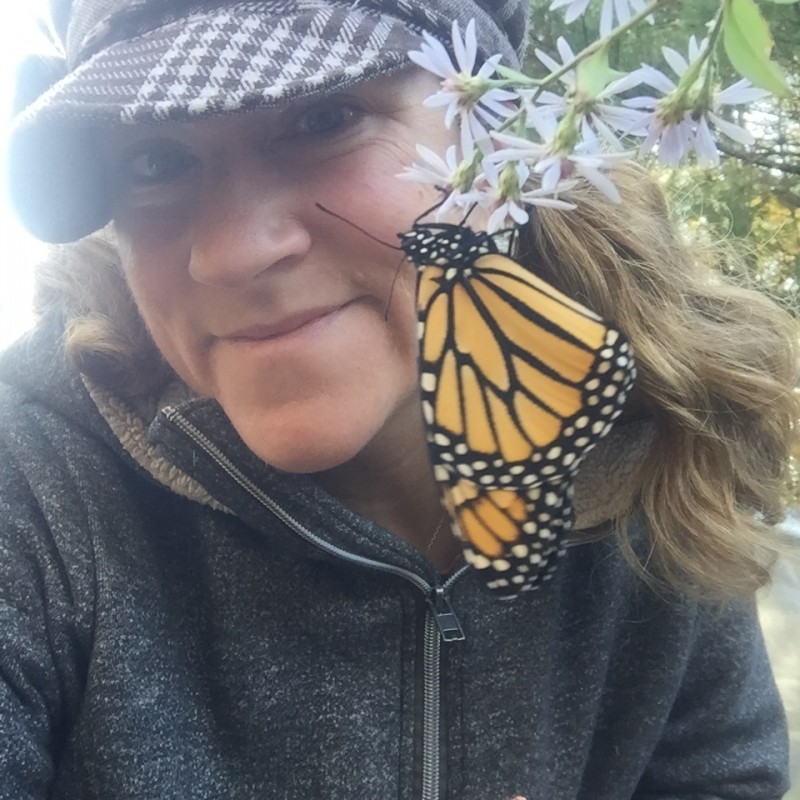 Monarch Butterfly Garden development is easy, fun and visually beautiful. It's good for the local ecosystem and the larger environment. And it's good for us as people.
Recently the Monarch butterfly was officially registered as an endangered species. In the ecology world though, we've been watching the species carefully for a very long time already. These days, people tend to understand the monogamous relationship between Milkweed and Monarchs. Monarch butterflies need a population of their host plant Milkweed to complete their life cycle. Here in NYS, the major Milkweed species are Common Milkweed (Asclepias syriaca), Swamp Milkweed (Asclepias incarnata) and Orange Butterflyweed (Asclepias tuberosa). There are other native Milkweed species, but these are the major ones.
Growing any of the Milkweed species in your Monarch Butterfly Garden does a lot of good for the butterfly, whose population has seen a decline in habitat over the past 50 years due to lawnification and rampant construction. Milkweed is not enough though. To survive into adulthood and achieve successful migration, Monarchs need native nectar plants. Adult Monarchs eat nectar, not leaves. They can feed on most any nectar presenting plant, indeed even fruit is accessible to them. Caterpillars only eat Milkweed foliage, but adult butterflies develop a proboscis mouth part in metamorphosis. Sweet flower nectar is accessible to them, and the wider variety of native plants in a butterfly garden the greater Monarchs carrying capacity the property will have. Additional native plant species means supporting other butterfly species, too. In the same way that Milkweed is the Monarch's host plant, every other native butterfly has their own native plant, or family of plants they need to survive.
Butterfly gardens, especially for Monarchs is one of our company's favorite specialty projects. Need some help designing and building yours? Get on our consultation list today.