Native Landscaping on Saratoga Lake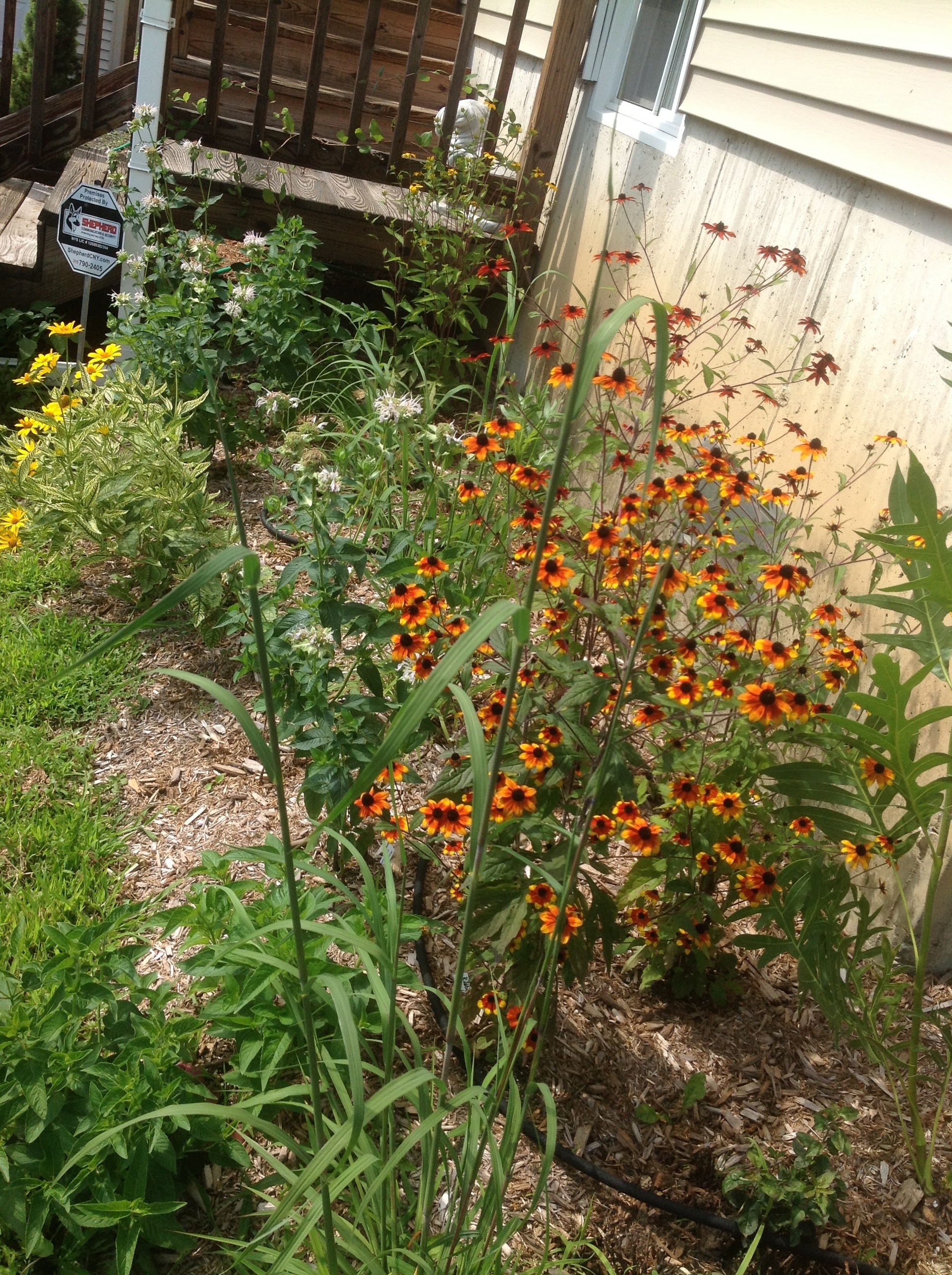 This June we completed new native landscaping on Saratoga Lake. The new garden build consisted of a home's foundation landscape design near the shore of the lake. The house is located close to the lake. Therefore, it was built with a high foundation to prevent flooding issues. We used New York state native plants in the design to grow as tall as the cement. Plants were placed close together for a low maintenance, sustainable landscape system. Landscape design that has closely spaced native plants results in much less attention in the form of weeding and watering. This creates sustainable landscaped systems. Photos taken in August reflect the fullness of the gardens in the first year of development. The Shepherd Communication sign was surrounded by Beebalm blooms and native Honeysuckle flowers quickly.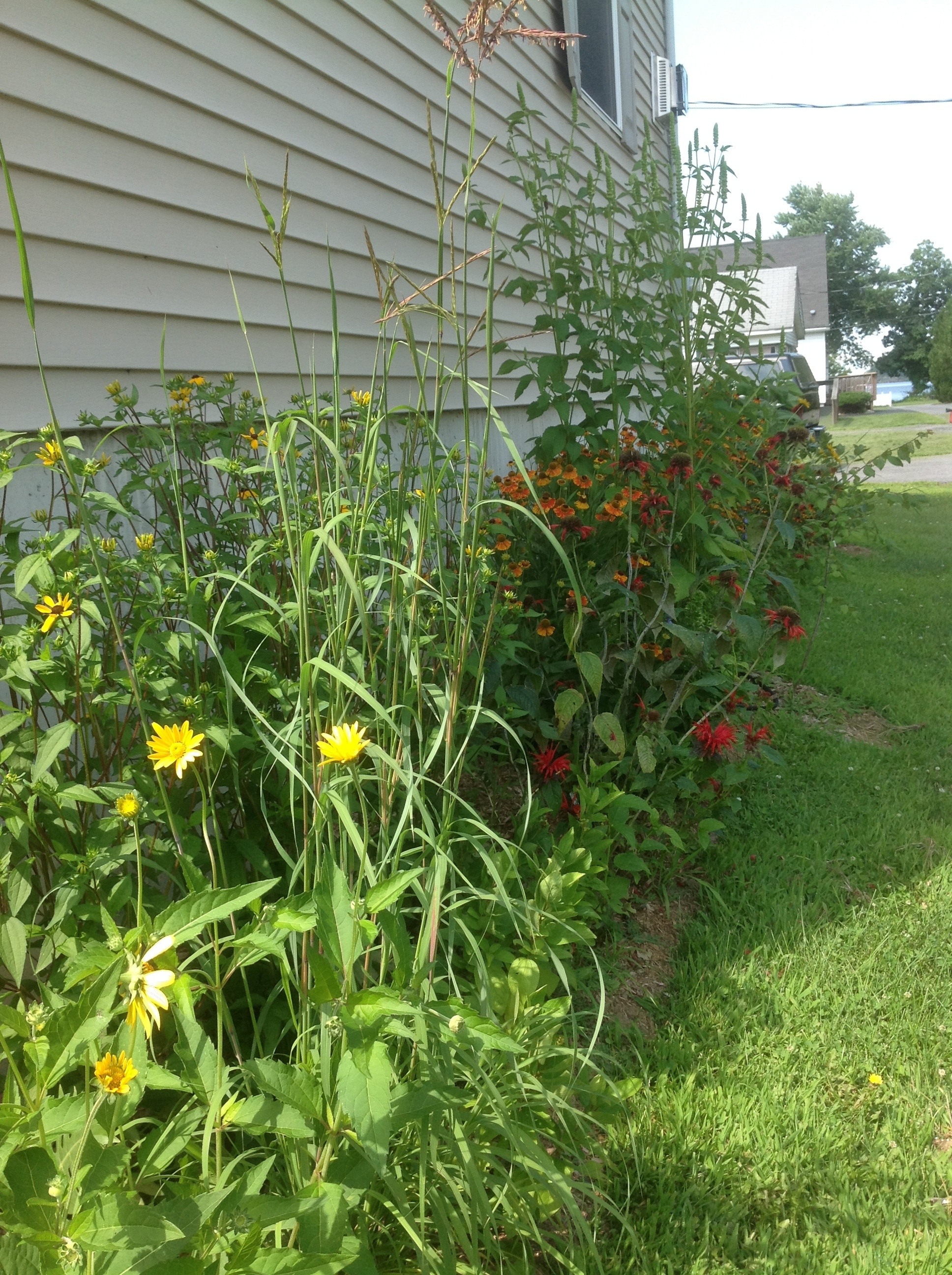 These Saratoga County lakefront homeowners have lived in this location for about a decade. In that time they'd never seen a hummingbird visit the property. Within two weeks of the landscape renovation and the addition of all the native plants, hummingbirds became daily visitors to the gardens. Also many species of new butterflies and songbirds showed up.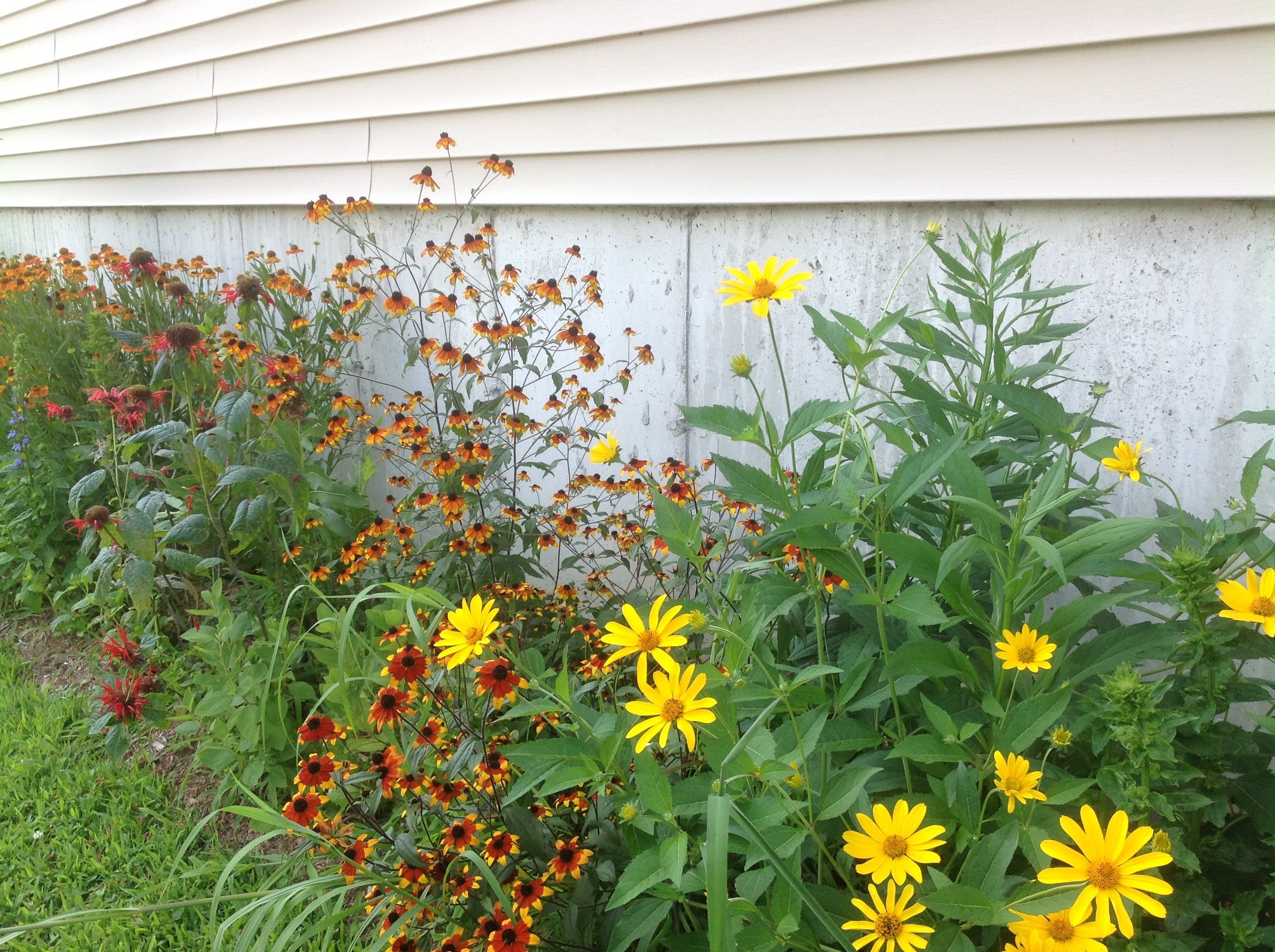 We chose many species of native plants for the design with many individuals of each species. This ensures that something will always be blooming. From early spring late into the fall, the gardens will be colorful and dense with flowers. Beyond beauty, this will also feed our local butterfly and pollinator neighbors.