Eco-friendly Gardens and Edible landscaping in Clifton Park, NY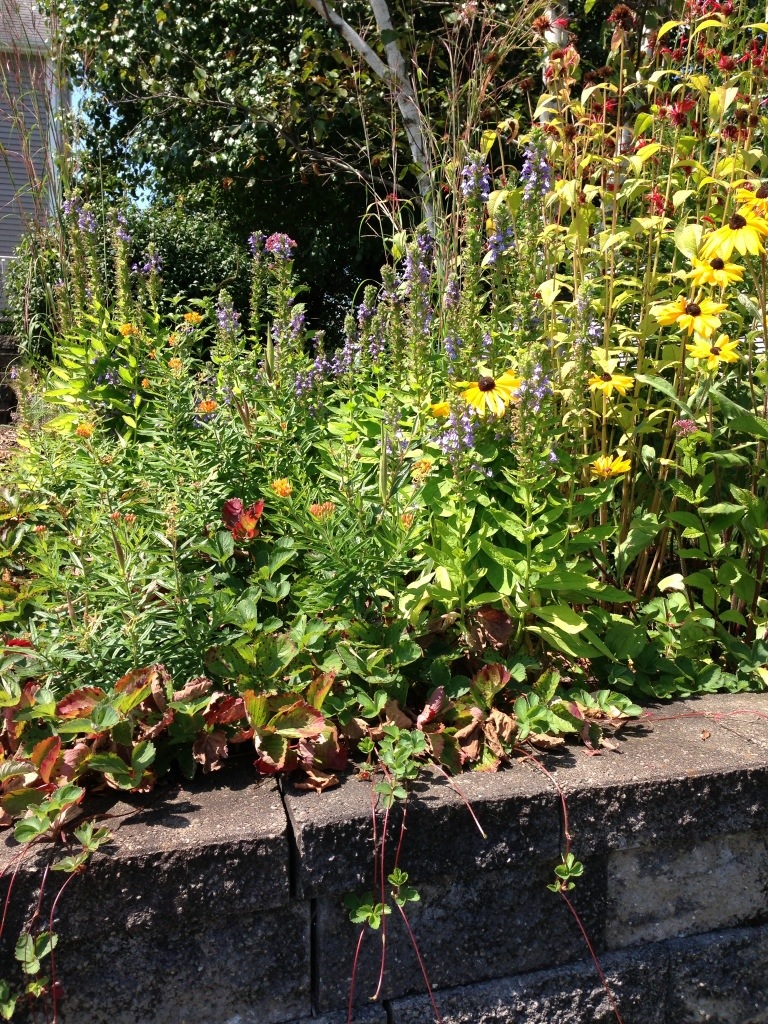 Edible plants can nicely augment eco-friendly gardens. In Clifton Park, NY (which is located in southern Saratoga County), there's an eco-friendly landscaped property that we've used edible gardens and edible plants and herbs generously in the design. The above photo contains a June-bearing Strawberry as groundcover along with Monarda didyma, Red Beebalm, which makes nice tea.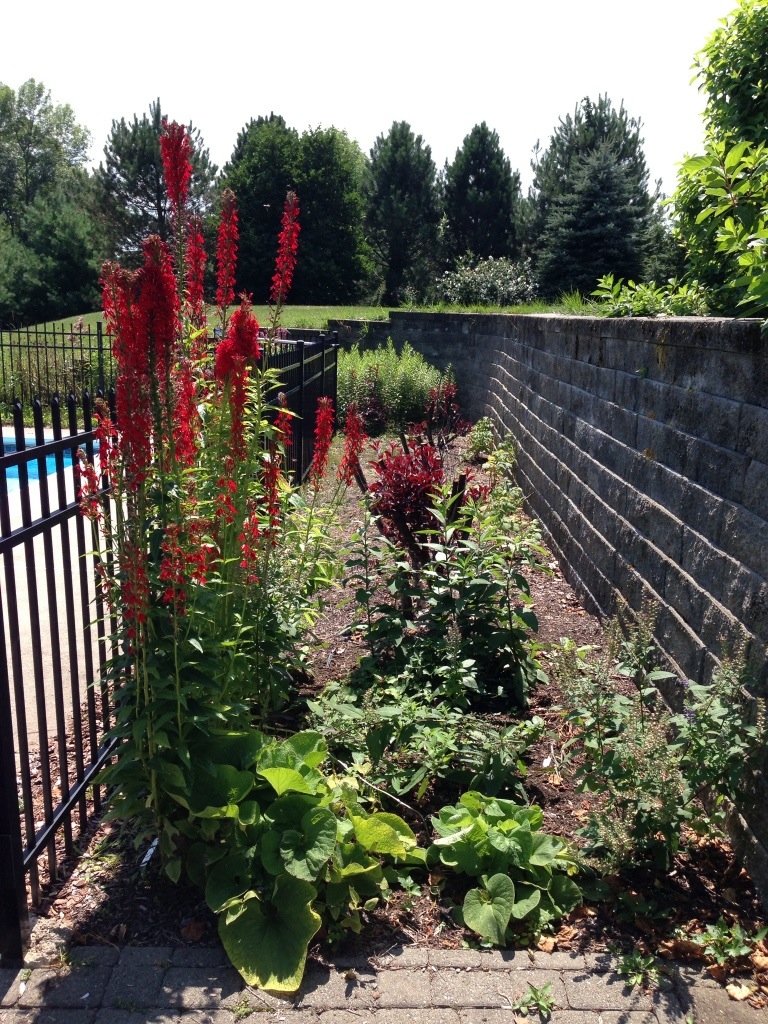 The Lobelia cardinalis, Cardinal Flower is so happy in this spot, maybe because of all the rain we had this spring and early summer. There's also Scutellaria incana, Skullcap in this section, a native plant and herb which has been used for its medicinal properties for centuries and on several continents.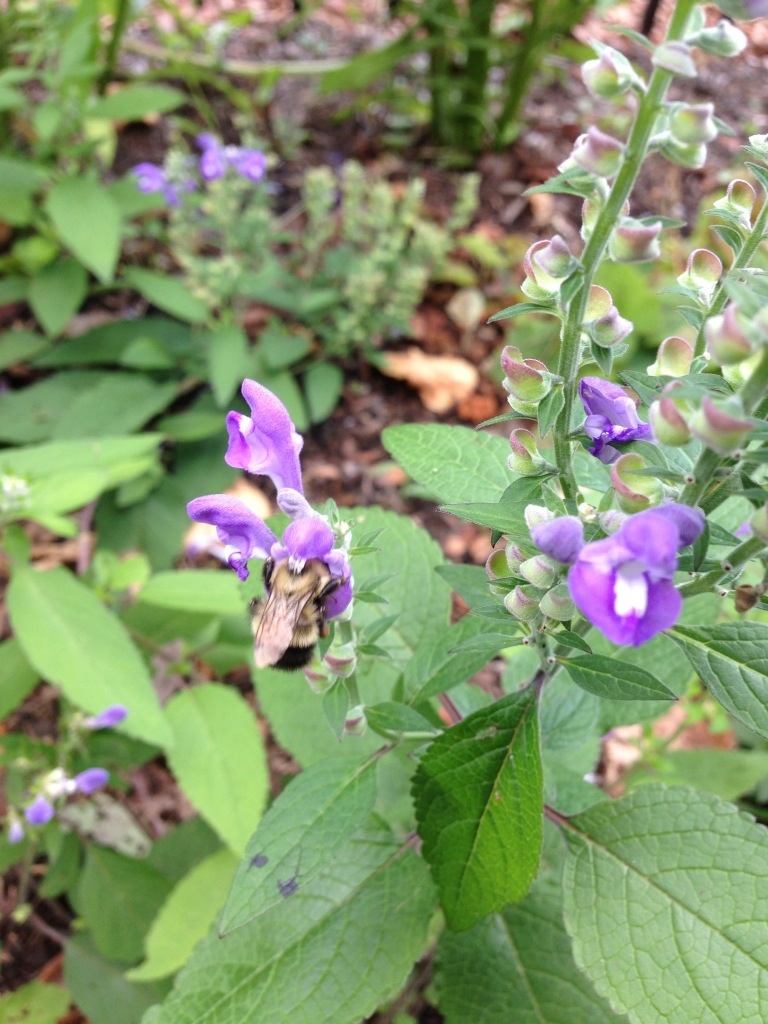 The bumblebees are big fans of Skullcap too. This bumblebee was so entranced by his pollen collection that he did not even notice the photography session. We were able to follow her closely for several minutes.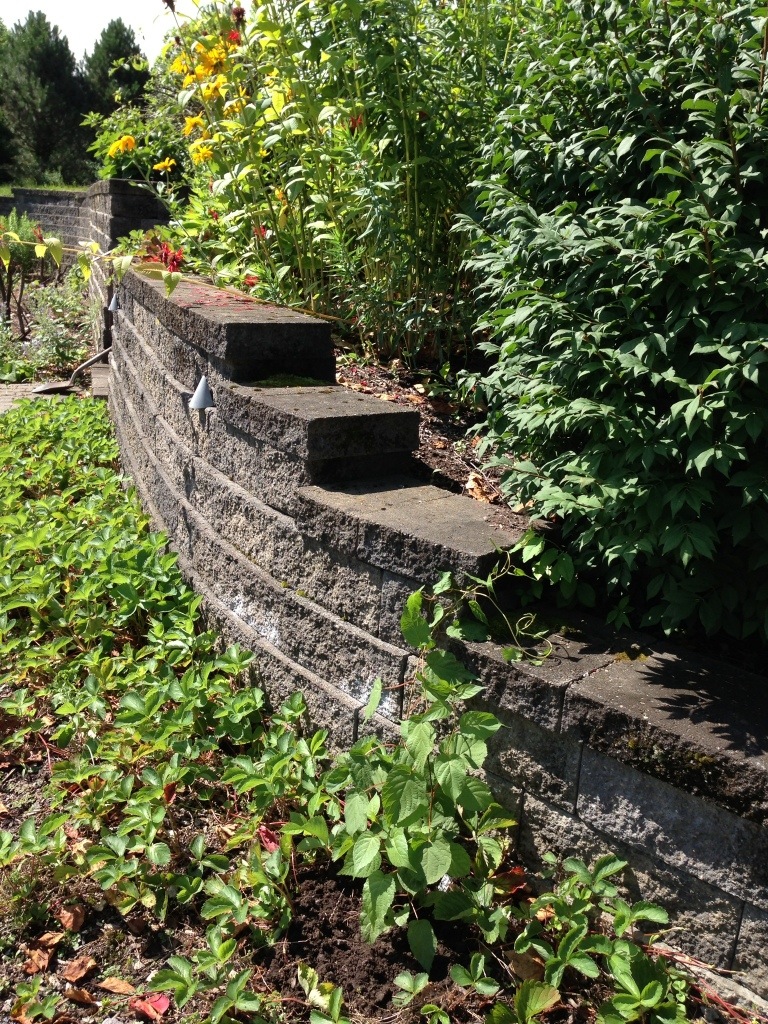 In this expanse of June-bearing Strawberries there is a young hardy Hops vine. We hope to have Hops cones by next summer.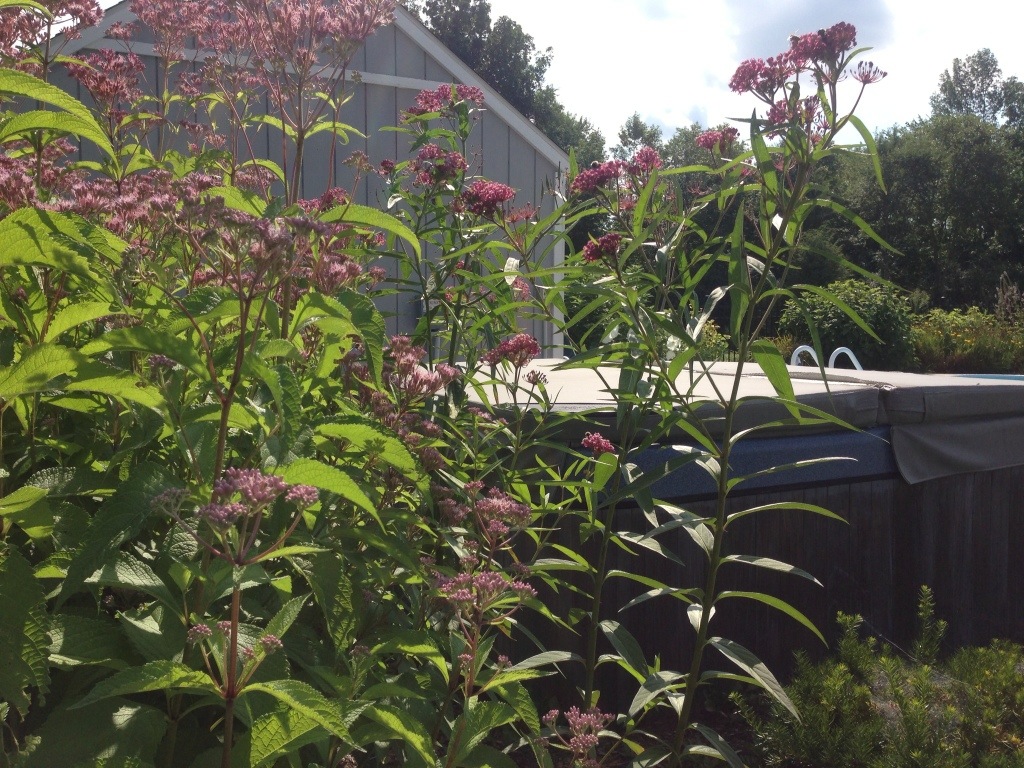 Adjacent to the hot tub there's a butterfly garden: Asclepias incarnata, Pink Milkweed, which is the Monarch butterfly's larval host plant and Eupatorium maculata, Joe Pye Weed.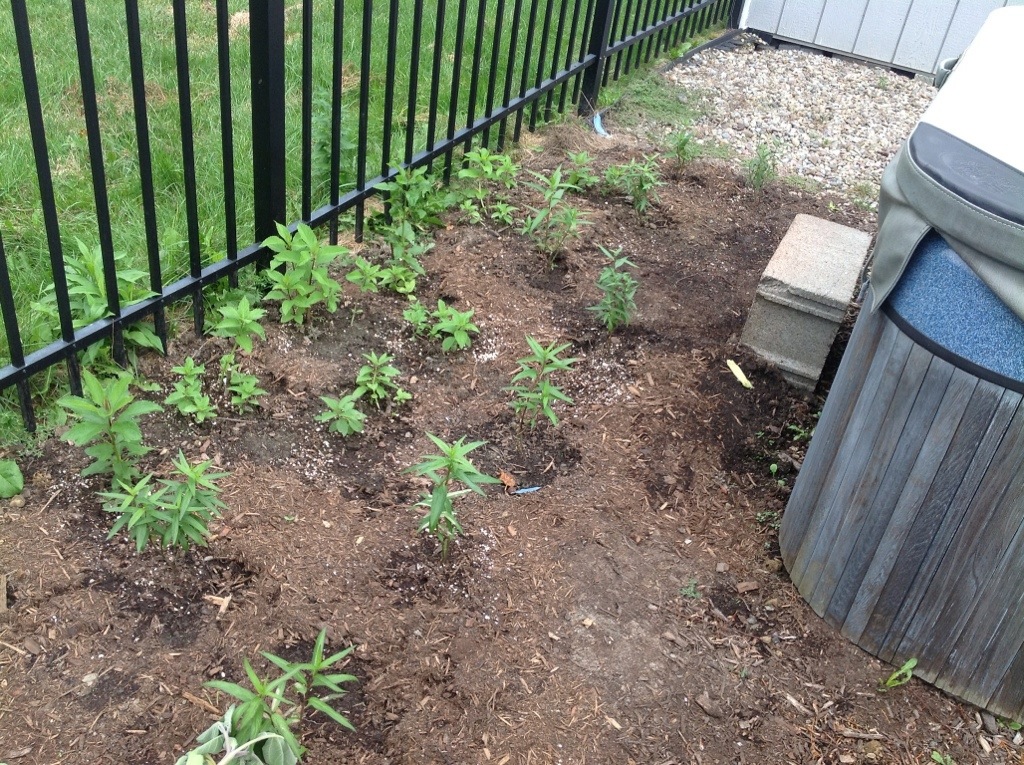 This is the hot tub garden one year ago, at planting time. Landscaping with native plants can take patience. The first year the plants are busy establishing their roots. It's not always until the second year that they really flower robustly.