Shade Gardens in NY
Recently we designed and built new shade gardens in Saratoga Springs, NY. There was a small, disorganized collection of existing shrubs and perennials in one established bed by the patio. This garden was adjacent to a woodland area that we rewilded into relaxed shade gardens. We planted many shade tolerant New York native plant species to the space. The addition of the new native plants will bring many more butterflies and birds into the yard. It will also make the garden much easier to care for. All the new native perennials are planted close enough to each other to displace future interloping weeds. Rainwater retention is another benefit of strategically clustered plants.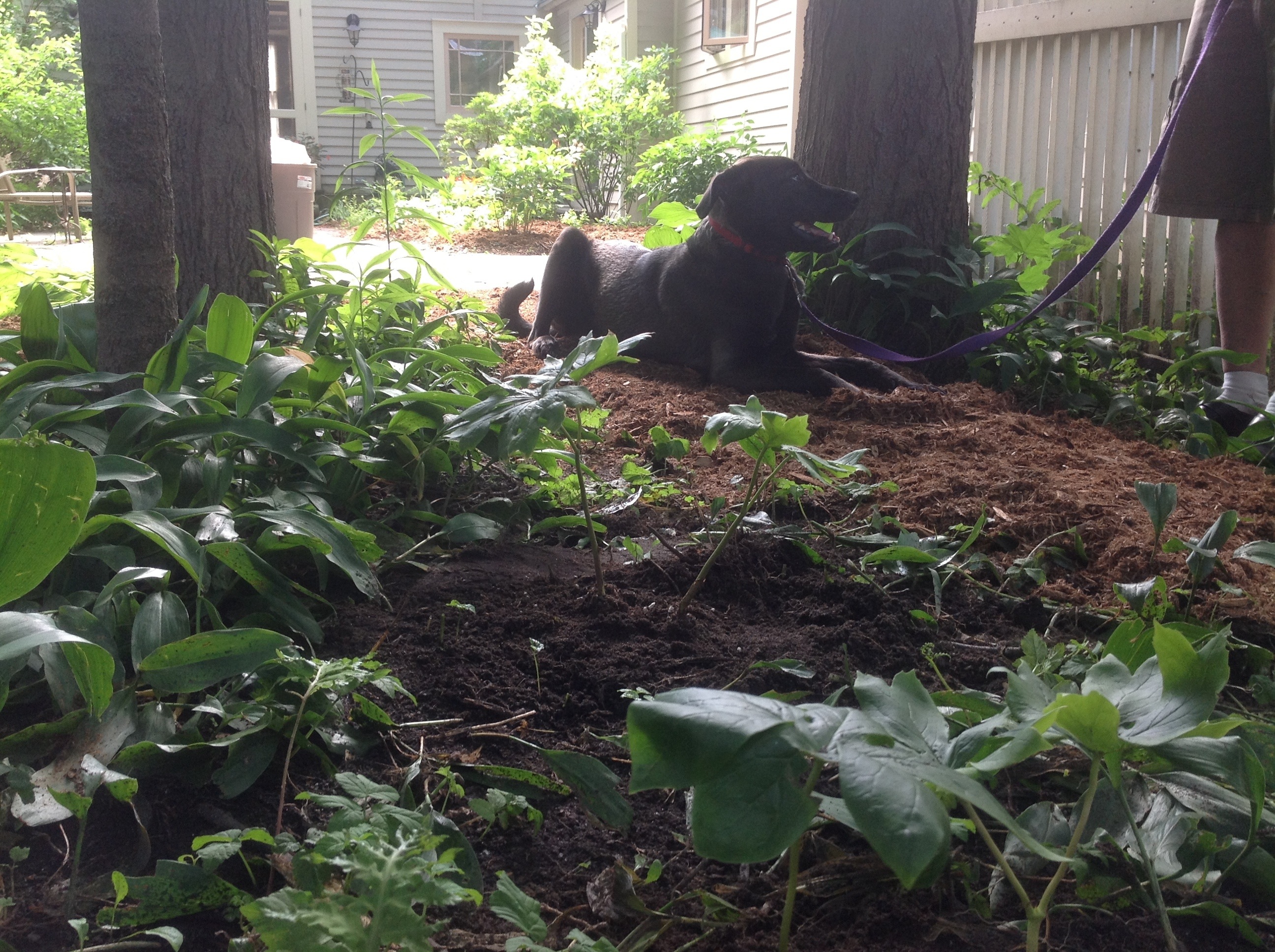 The homeowners have a rambunctious puppy who tears through the woodland area every day. This pressure helped steer our design decision for the wooded area. We constructed a simple nature trail through the back lot that the puppy will feel welcome to run laps around.  Tough, colonizing, shade loving native plants were selected for the design. Mayapple (Podophyllum peltatum) and Canada Anemone (Anemone canadensis). If the puppy tramples the Mayapple or Anemone, they may break temporarily. But they are hearty enough plants. Ultimately, they will survive that kind of tussle. Over time The Mayapple and Anemone will expand through the area. Hopefully their colonization is successful enough to outcompete the Bishop's Weed.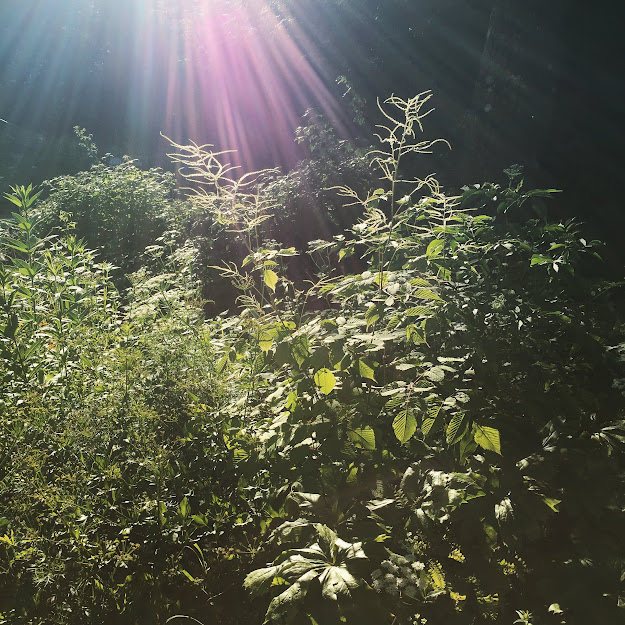 Saratoga Springs is a city that hides many beautiful shade gardens. It was awesome to be a part of this one.
Interested in having some shade gardens added to your property? Our design/build team would love to meet you. Fill out our client intake form here and we'll be in touch soon.