Raised Bed Success Story

Raised bed gardens are a wonderful choice for new organic vegetable production. Checking up on a property recently, we were delighted to see the Little Acre raised beds teeming with life, vitality and organic produce. We filled the boxes with high quality organic soil, compost and organic vegetable seedlings. The results have been gorgeous healthy organic produce. Raised bed gardens give you the advantage of choosing all new organic sourced soil and compost. A fluffy, loose box full of a foot plus of lush organic garden growing stratum results in easy returns on vegetable growing efforts.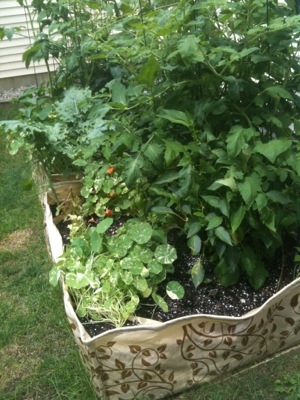 It is exciting to be able to empower more, and more people to grow their own food. The lionshare of the legacy habitat gardens our company has created in the capital district focused on feeding the wildlife. Songbirds, butterflies and pollinators were the target beneficiaries. But we are animals too. Growing an edible garden optimized for human consumption is also a habitat garden. A wide range of native perennial plants, trees and shrubs exist in the "edible for humans" category.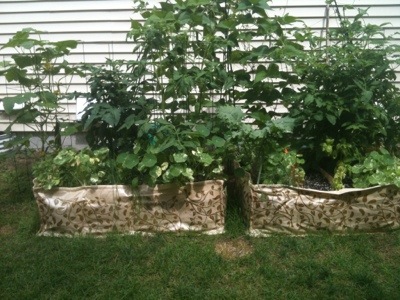 Companion planting strategy helps the vegetable plants thrive organically. The Nasturtium in the front of this box keeps bad bugs away and attracts pollinators.
Building your own raised bed is another option besides purchasing a prefabricated product. Check out this video from the NJ Food Forest Guy!