Woodland Gardens in Saratoga Springs, NY
[fusion_builder_container hundred_percent="yes" overflow="visible"][fusion_builder_row][fusion_builder_column type="1_1″ background_position="left top" background_color="" border_size="" border_color="" border_style="solid" spacing="yes" background_image="" background_repeat="no-repeat" padding="" margin_top="0px" margin_bottom="0px" class="" id="" animation_type="" animation_speed="0.3″ animation_direction="left" hide_on_mobile="no" center_content="no" min_height="none"]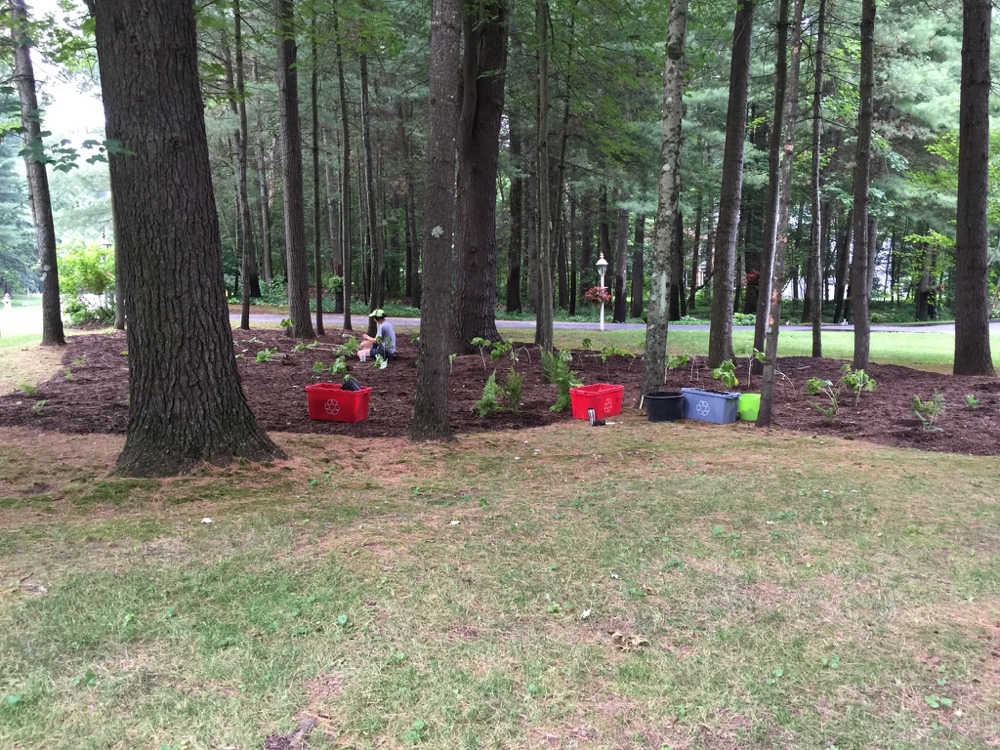 This summer we designed and installed new woodland gardens in Saratoga Springs, NY, in the neighborhood near Saratoga Lake. Shade gardens are one of the easiest places in the property to landscape sustainably, because of the rich and diverse body of available native plants that thrive in shade conditions. Many people assume that the base plant of a shade garden should be Hosta. But Hosta is a non-native, introduced plant. Unfortunately, it has zero support for our local butterfly and bird populations. The reality is the options of native wildflowers that will thrive in a shade garden situation are myriad. And these options are much more interesting than Hosta. Native plants can act as host plants for our butterfly species, and this fills a garden with much more life and action. Woodland gardens filled with native plants are the best place to be in the summer. The air is cooler in the shade, which everyone notices. Humans and wildlife are comforted by the relief of a woodland garden oasis.
Feel like growing your own shade garden from seed? Try our wildflowers for shade mix.
Want some help with the design/build? Here's our consultation request link.
Want to purchase some plants for your shade garden? Here's our plant availability list... and here's the order form for self-checkout.
[/fusion_builder_column][fusion_builder_column type="1_1″ background_position="left top" background_color="" border_size="" border_color="" border_style="solid" spacing="yes" background_image="" background_repeat="no-repeat" padding="" margin_top="0px" margin_bottom="0px" class="" id="" animation_type="" animation_speed="0.3″ animation_direction="left" hide_on_mobile="no" center_content="no" min_height="none"]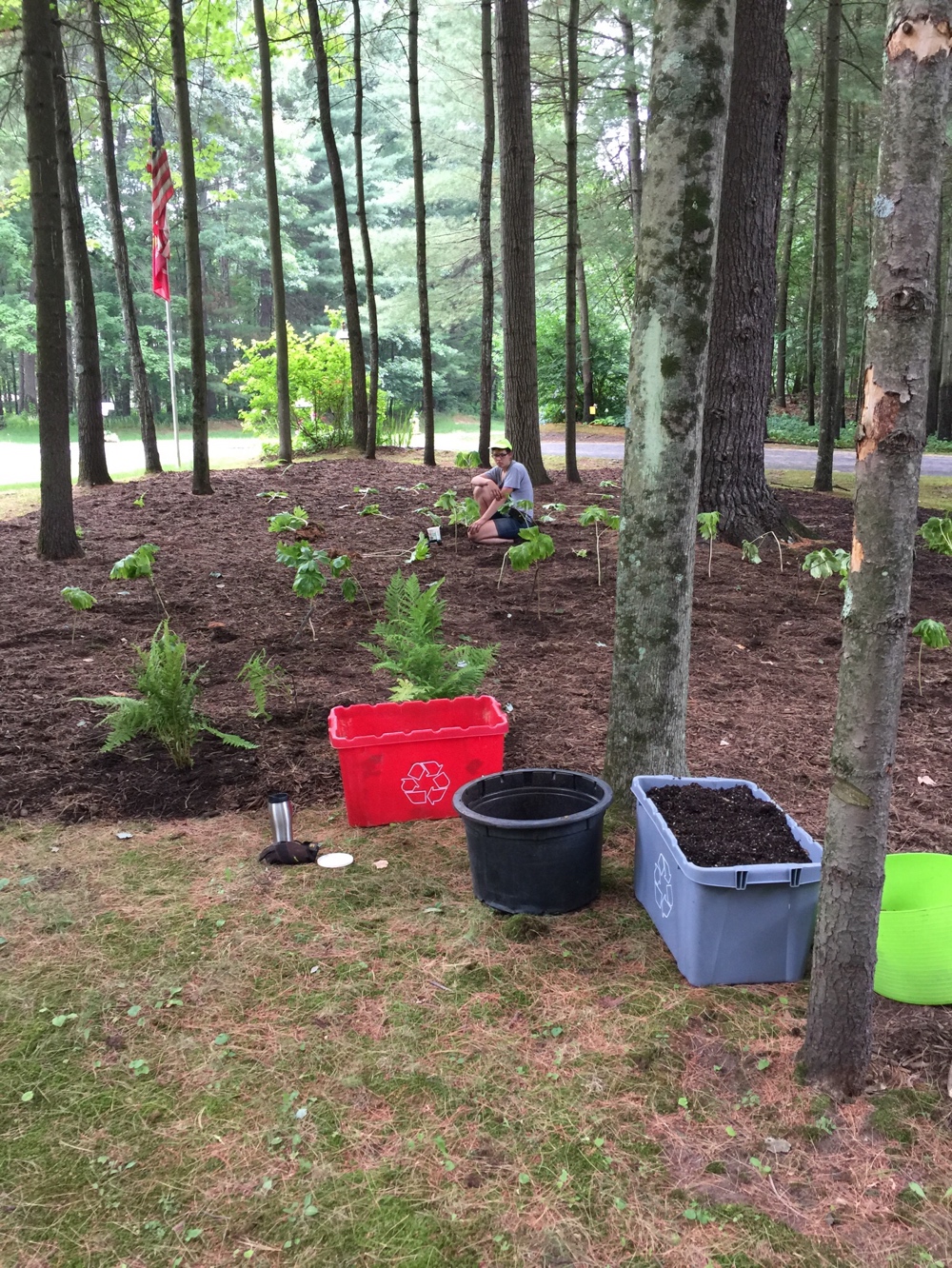 [/fusion_builder_column][fusion_builder_column type="1_1″ background_position="left top" background_color="" border_size="" border_color="" border_style="solid" spacing="yes" background_image="" background_repeat="no-repeat" padding="" margin_top="0px" margin_bottom="0px" class="" id="" animation_type="" animation_speed="0.3″ animation_direction="left" hide_on_mobile="no" center_content="no" min_height="none"]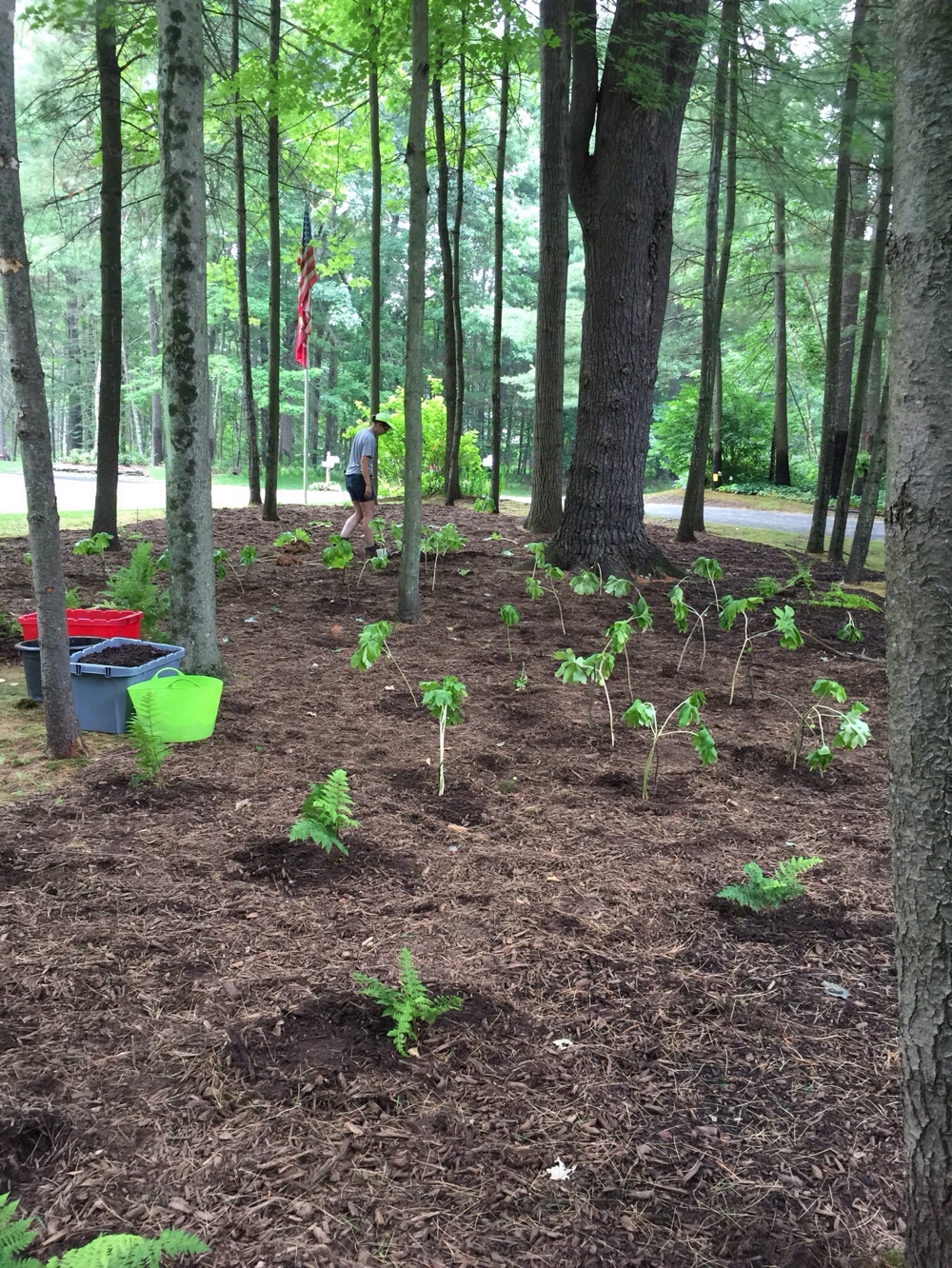 Edited with BlogPad Pro
[/fusion_builder_column][/fusion_builder_row][/fusion_builder_container]