Habitat Garden Network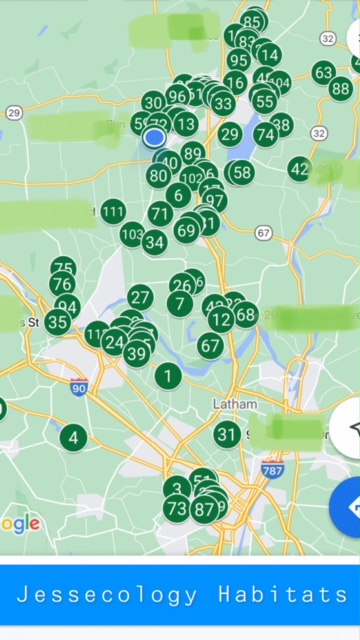 Over the past decade our company has been honored and delighted to create habitat restoration landscaping projects with hundreds of Capital Region residents. Our mission is to restore ecosystem function to our urban + suburban neighborhoods. By now, the gardens have absolutely taken on a new life of their own. They've formed a grid, a migration corridor. The native plants, trees, shrubs and grasses have spread through neighborhoods in spiderwebbing patterns. Our region's wildlife has experienced increased shelter spaces and an expanded carrying capacity.
(See a similar greenway restoration belt in Philly, with the Refugia Habitat Network.) Our region has some beautiful parks and nature preserves, and yet many of our songbirds and pollinators are struggling. We have erosion issues in some parts of our terrain, and stormwater runoff problems. A home or commercial site landscaped with organic methods and native plants can transform the whole block.
If you'd like to add your property to the habitat restoration greenway and grow with us, let us know. Fill out our consultation/site evaluation request form and our design/build team can transform your property soon.
We're growing! If you love what we do and want to work with us, maybe a career in restoration landscaping would be right for you. Fill out our online application form today right here.