Monarch Waystation Breeding Success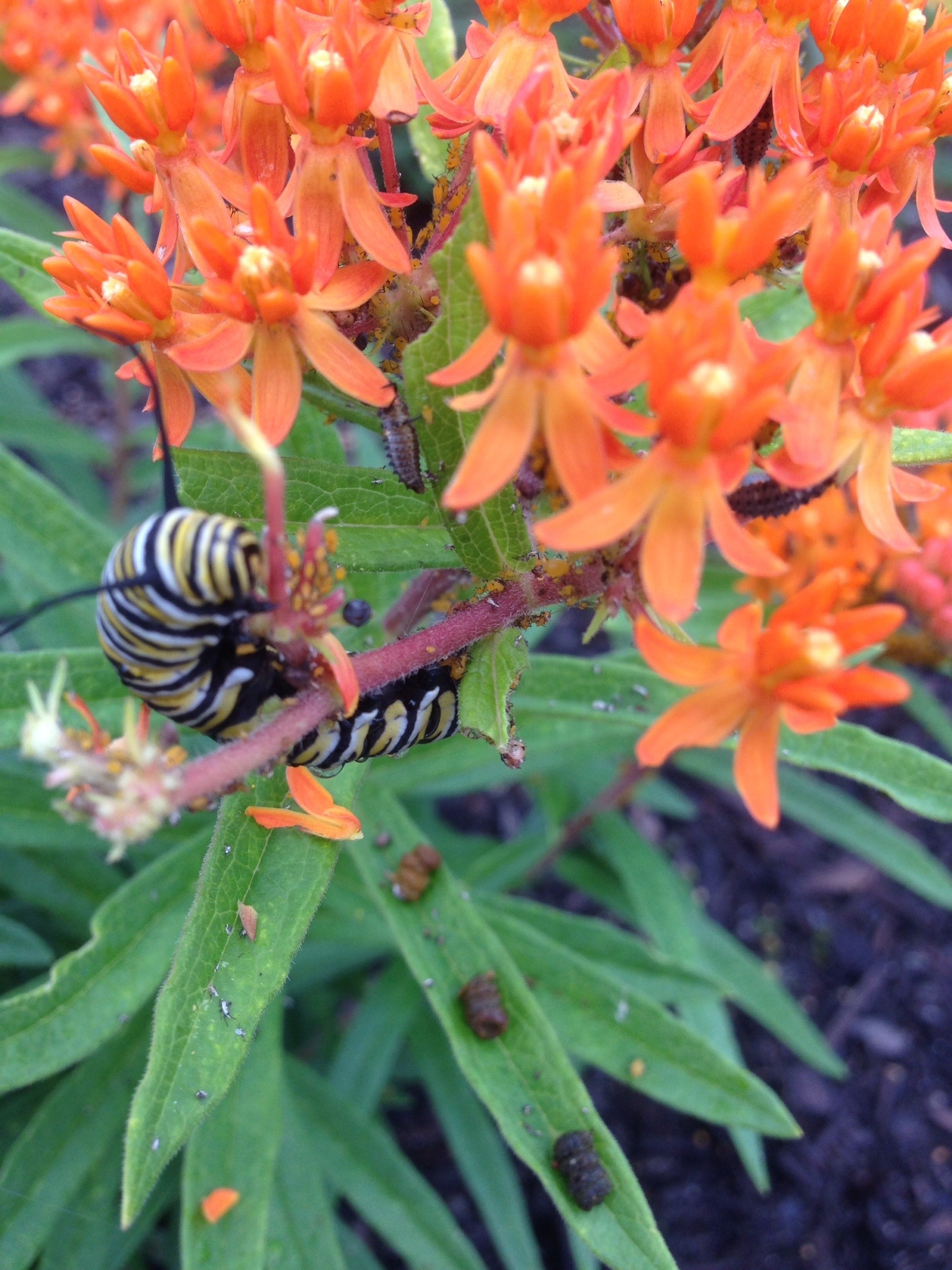 Imagine our delight to see a Monarch caterpillar at the Saratoga Springs Healthy Living Market's certified Monarch Waystation during a visit this week! When we initially envisioned and discussed the Monarch waystation project, we mentioned not expecting to even see butterflies this year. We definitely didn't think we'd see Monarch breeding success in the waystation this quickly!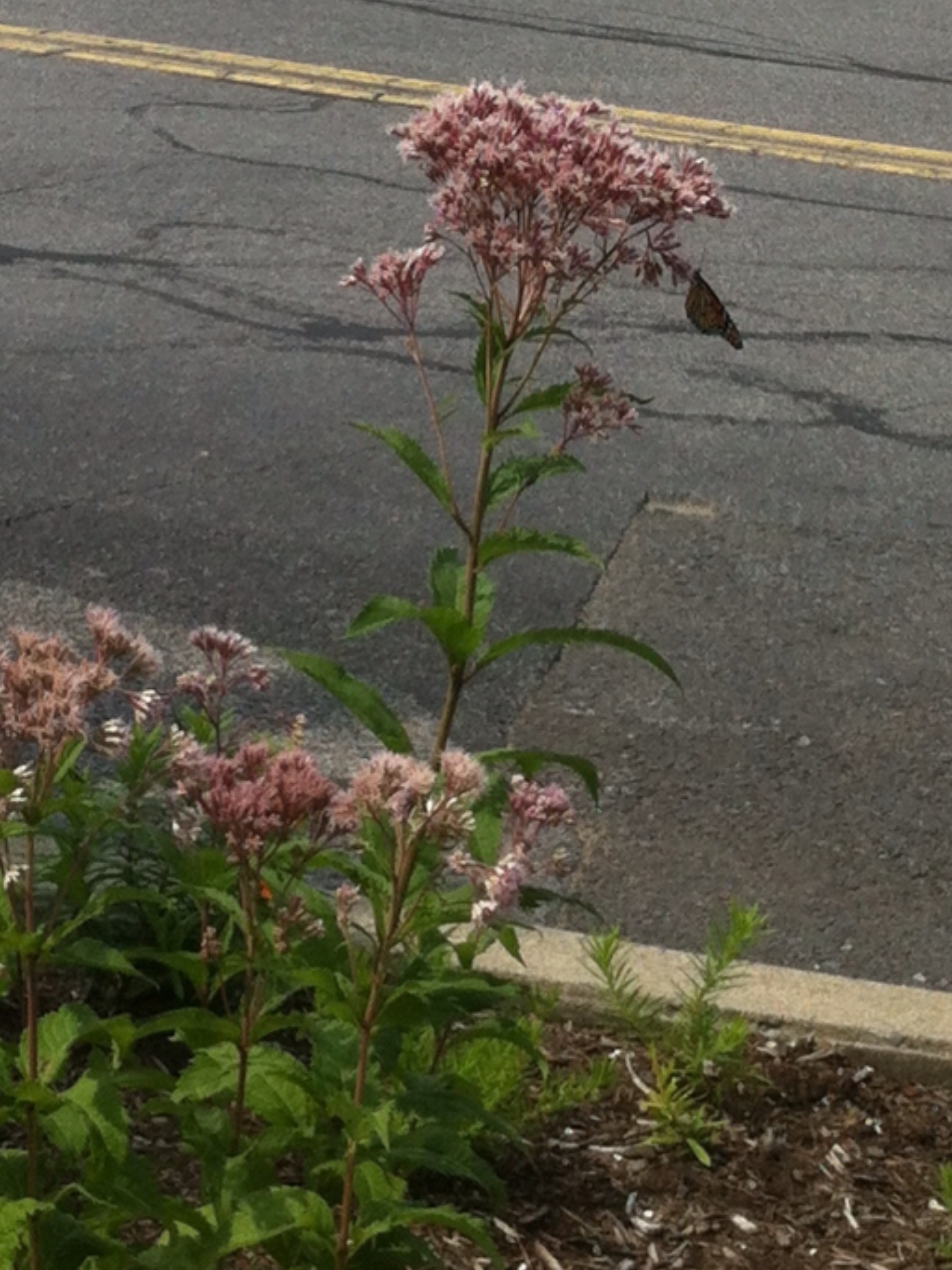 photo credit George Romano of Healthy Living.
The first Monarch butterfly was spotted by a Healthy Living employee several weeks ago. We had no idea that she was a female, and that she was busy laying eggs on the Milkweed. This commercial space, acres of mall parking lots sandwiched between wetlands and forests, is obviously perfectly situated for habitat restoration, and I'm really excited to see how many Monarch butterflies learn to visit and breed at the Saratoga Healthy Living Waystation in years to come, as the native plant gardens become ever more established in the landscaping.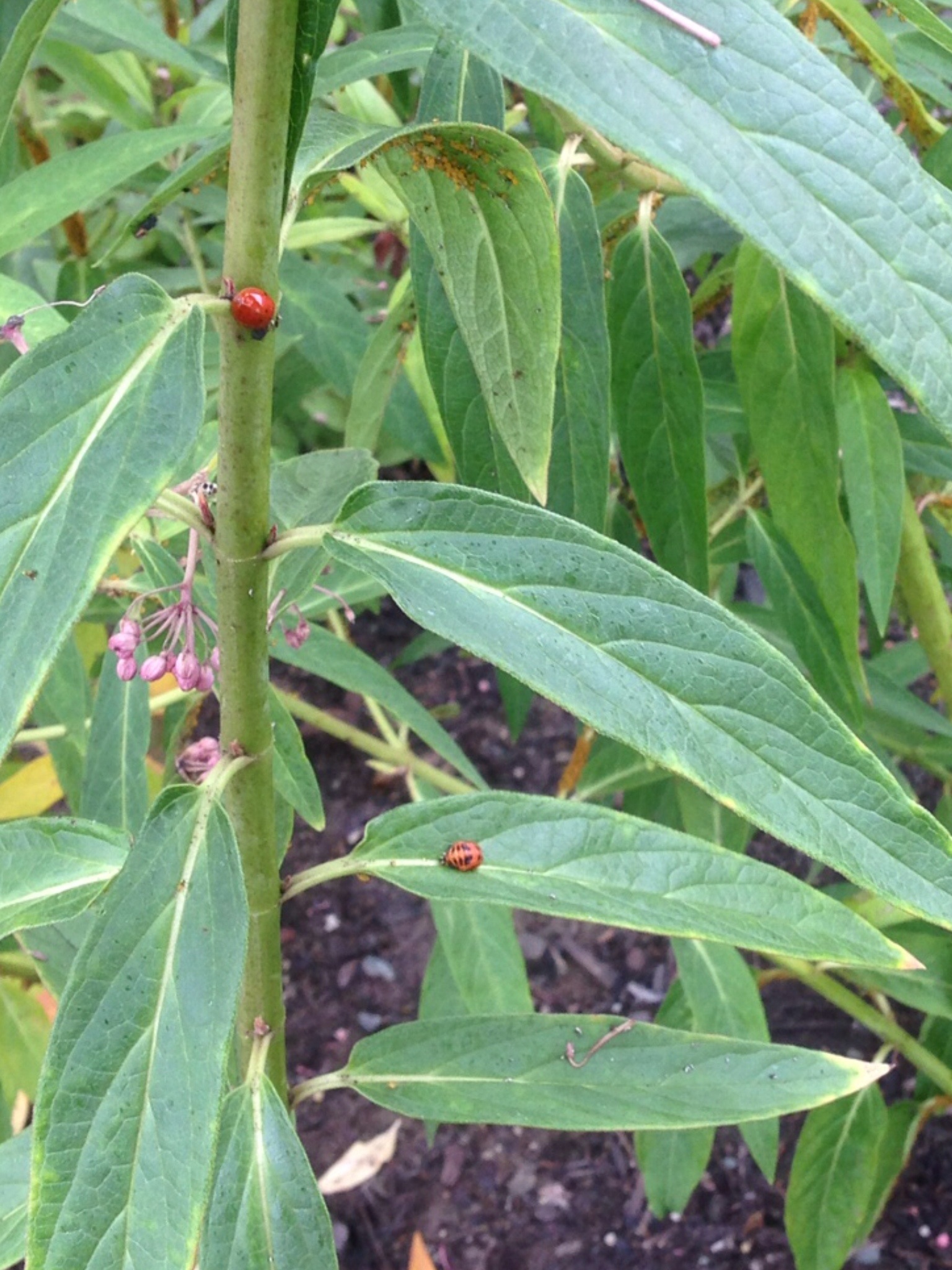 The Monarch waystation is hosting other wonderful insects, including the ladybug and Milkweed beetle shown in this photo. This garden has revolutionized the mall's habitat value. A tremendous increase to the biodiversity of the mall's neighborhood started quietly in the landscaping and parking lot.
-A note. This site was planted with three Milkweed species. There is Common Milkweed (Asclepias syriaca), Swamp Milkweed (Asclepias incarnata) and Orange Butterflyweed (Asclepias tuberosa). Given all three options in proximity, the Monarch female butterfly chose to lay eggs on the Butterflyweed/Asclepias tuberosa.
Need some Milkweed plants for your home garden? We probably have some in stock, check our availability.
Want us to design and build a Monarch butterfly waystation garden for you?! We'd love to. Get on our consultation waitlist now.