Pollinator Gardens in Albany, NY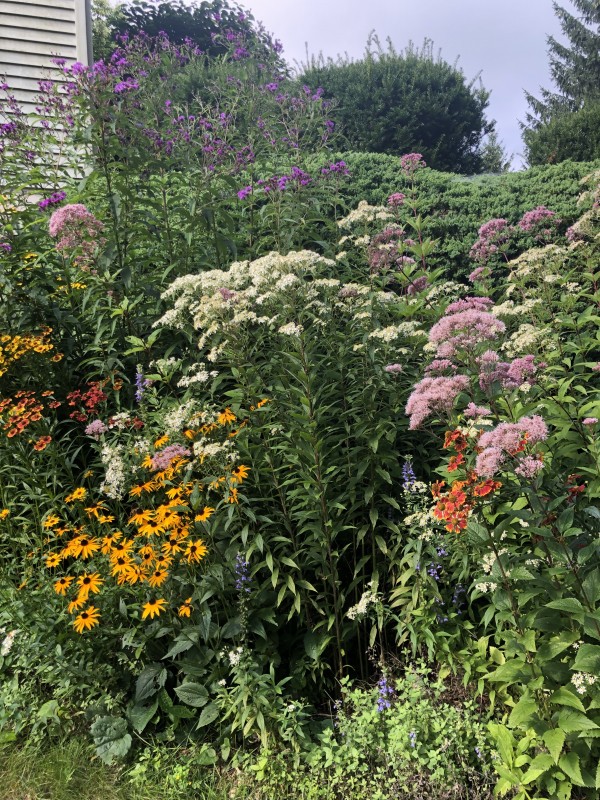 The past few years, many customers have reached out requesting pollinator gardens in Albany, NY. We love it! Native plants are exactly what we need for urban habitat restoration. Many of our clients live in the neighborhoods surrounding SUNY Albany or the College at Saint Rose. The ecosystem is thrilling in Albany. Once we cross the twin bridges heading south, everything gets much hotter. The process of preparing a space for new landscaping, then adding native plants and watching every bumblebee from a two-mile radius find its home… And then observe the bumblebees as they realize struggling for survival won't be necessary anymore… We wish everyone could experience this! As birds carry seeds from the mature plants into the wild areas, abandoned lots and highway medians, the entire city sees a habitat regeneration. We hope to turn all of Albany into an urban nature preserve by 2034.
Pollinator conservation is at the forefront of ecologists' concerns about the environment. Planting organic native plant gardens and landscaping with pollinators in mind is the most impactful action we can take to provide the next generation with continued life. Albany is an amazing setting for this type of ecological regeneration. Our goal is to design and build hundreds more pollinator gardens in the college neighborhood in the coming years. Maybe someday we will host a pollinator garden tour? Let us know if you'd attend.
If you'd like to have our team design + build a pollinator garden for you, please fill out our customer intake form.
If you'd like to read stories about our company's projects, sign up for our email list. You'll also see some native plant education, essays about culture and news about our ecology classes, plant literacy workshops and garden art projects. Events are scheduled and hosted at our Ballston Spa wildflower farm.