Butterfly Garden Starter Kit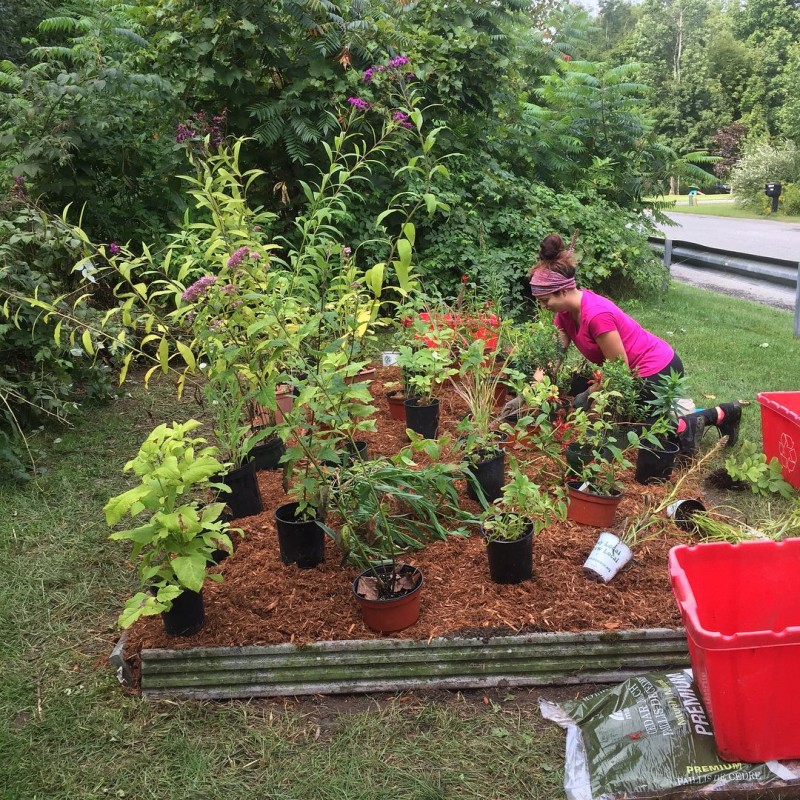 Boy, do we love the Markets at Round Lake Festival. We've always had a booth at the Markets Fest, selling our native plants, wildflower crowns, and small garden art projects. The last year the festival happened we offered a "Butterfly Garden Mystery Starter Kit," for sale to festival attendees. This starter kit product is inspired by our time at the Markets Fest. The response was overwhelming and illuminating. Many people want to grow butterfly gardens at home, but they benefit from a cheat code. Native plant literacy takes years to master. Let us remove a lot of the guesswork with a starter kit for your DIY butterfly garden.
If you've been wanting to try butterfly gardening for a while, our "butterfly garden in a box to go" may be just the thing for you. 15 young native plants, plug size for $105. Let us know in the purchase comments whether you have sun or part shade, wet or dry soil, and clay, loam or sand. We'll select plants specifically optimized for success in your garden's unique conditions. The starter kit is strategically planned with "Goldilocks" native plants- the unfussy species that will grow anywhere. The exact species will vary by best temporal availability. When you place your order, please tell us your location, soil type (dry/wet, sand/clay) and light conditions (sunny/shade). We'll have the starter to go box kit ready for pickup here at our farm within 1-2 days.
A sun loving, loam-y medium soil garden kit will possibly include: (but vary by best availability)
5 Blazing Star (Liatris spicata)
4 Coneflower (Echinacea purpurea) OR 4 Aromatic Aster (Symphyotrichum oblongifolium)
4 Little Joe Pye (Eupatorium dubium) +
2 Indian Grass (Sorghastrum nutans)
If you would prefer to have our landscaping crew handle the design/install process of your new butterfly garden, fill out our customer intake form to get on our waitlist here.