Wildflower Yards.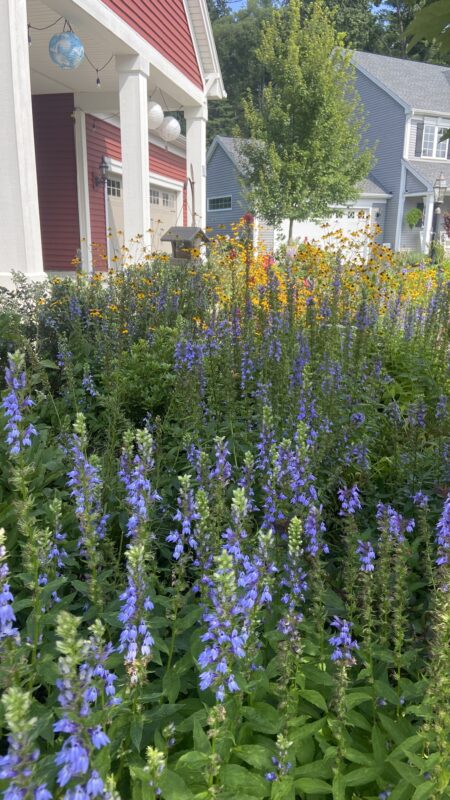 Creating a wildflower yard is an act of conservation, artistry, experimentation and possibly even performance art in higher visibility sites. People do love to watch a new native garden develop. Butterflies, songbirds, bumblebees, dragonflies, hummingbirds and mammals will also keep an eye on your new low maintenance centerpiece. There's a learning curve for native plant garden acumen. Often 3-5 years of sustained study can result in a working native plant lexicon for someone already versed in the garden space.
Wildflower yards require less maintenance than a traditional lawn or even an organic vegetable garden. Vegetable gardens are especially high maintenance. They necessarily become a lifestyle quickly. When tomatoes are in season, the tomato grower needs to be out harvesting daily. Lawns need enormous energy inputs, often just to stay alive. Irrigation, chemical supplements, renewing the non-native grass seed are regular chores for lawn upkeep. Replacing 50% of every American homeowner's lawn with native wildflowers would solve many environmental problems.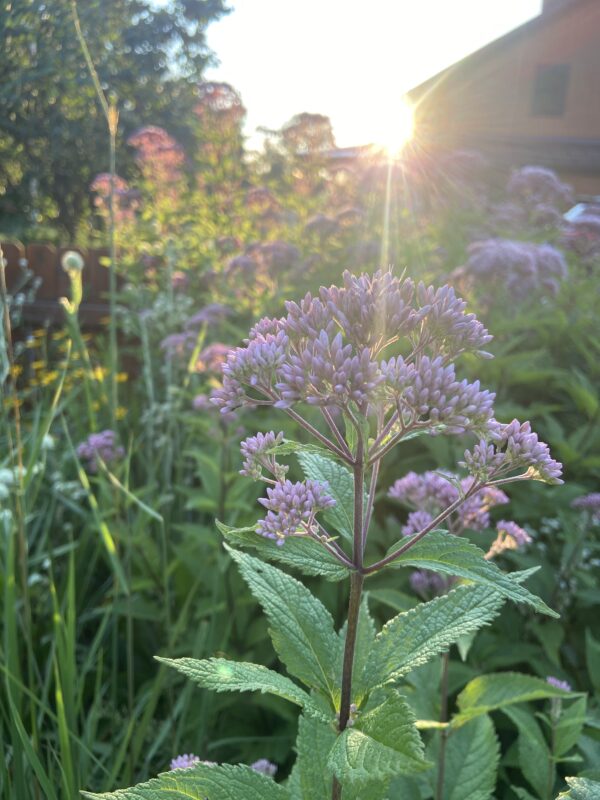 Are you interested in converting some of your lawn into a wildflower yard? Our company has designed and constructed hundreds of wildflower yards in the Albany, Saratoga, Niskayuna and Altamont regions. We'd love to meet you! Wildflower yards are our wheelhouse. Fill out our customer intake form and we'll be in touch soon.