Hummingbird Gardens in the Urban Setting.

Recently we were invited to design + build several urban hummingbird gardens. The urban setting is a wonderful spot to create hummingbird garden sanctuaries. The concept of giving city dwelling wildlife a safe space to feed, drink, hide and reproduce in wildlife gardens is an exceptional one. Literally a lifesaving idea. Utilizing different design elements and specific native plant choices we can easily tailor the garden space to create hummingbird gardening conditions. The hummingbird feeder in the photo has been in place for a couple years and one individual hummingbird had visited intermittently. The Beebalm (Monarda didyma) shown was part of the new design and this summer multiple hummingbirds routinely visit the flowers, largely ignoring the feeder.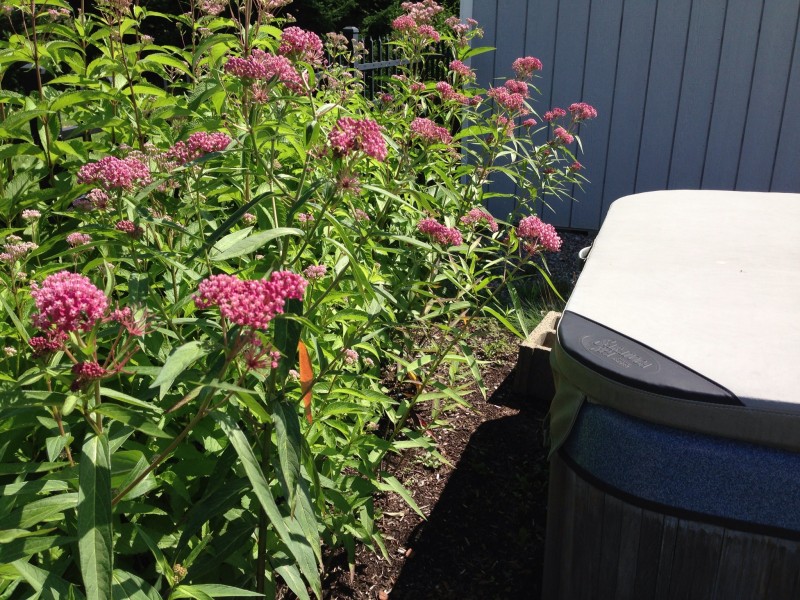 Hummingbirds love the nectar of Swamp Milkweed (Asclepias incarnata), which is also a larval host plant for the Monarch butterfly, so this bright pink flower wears a lot of ecological hats.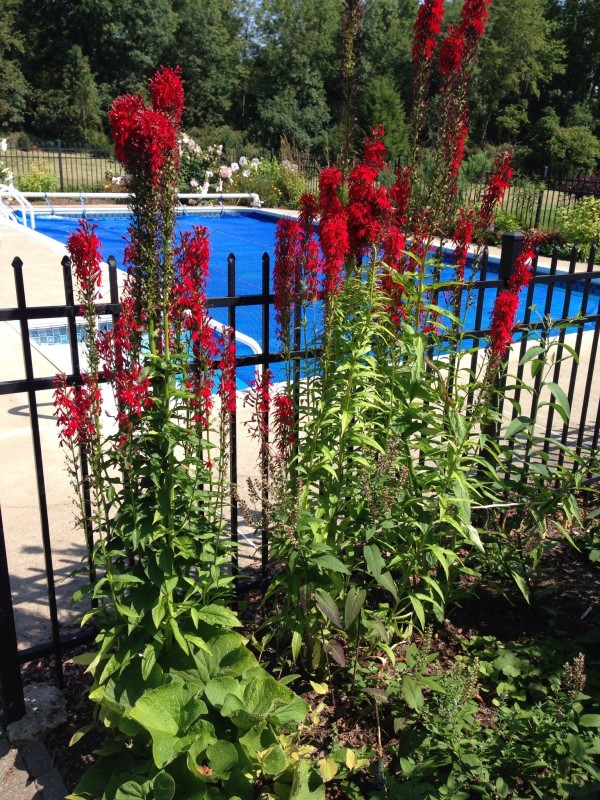 Planting the native species Lobelia cardinalis (Cardinal Flower) is another easy way to attract hummingbirds to your garden space. They love the plant's nectar and easy to access, red tube-shaped flowers. Cardinal Lobelia can tolerate a shady location and moist soil.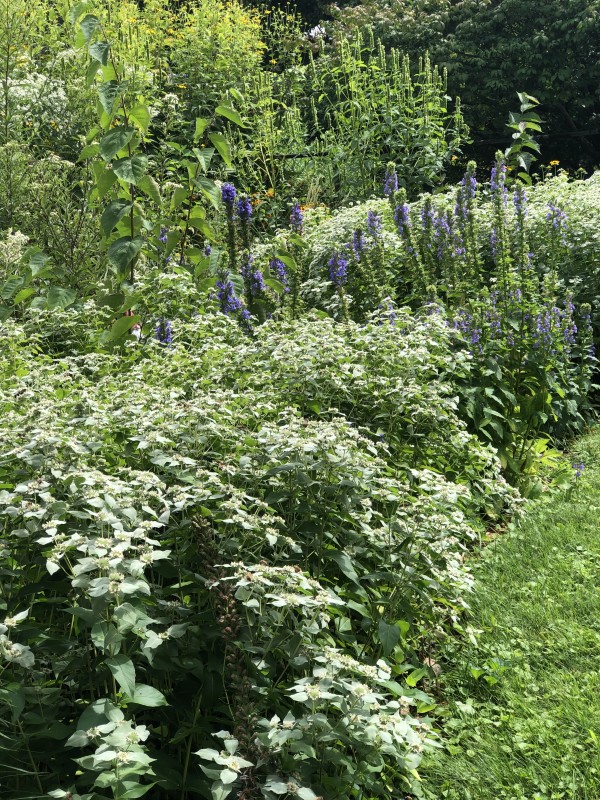 Hummingbirds have a voracious appetite for insects and often eat an equivalent volume of half their body weight in insect bulk per day. Therefore, another strategy for hummingbird gardens is to include lots of pollen rich native plants like Clustered Mountain Mint (Pycnanthemum muticum). Our hummingbird gardens should have a sign that says, "Welcome, pollinators!"
Want some help from the Jessecology landscape team designing + building an urban (or suburban) hummingbird garden space? Fill out our customer intake form and we'll be in touch soon.