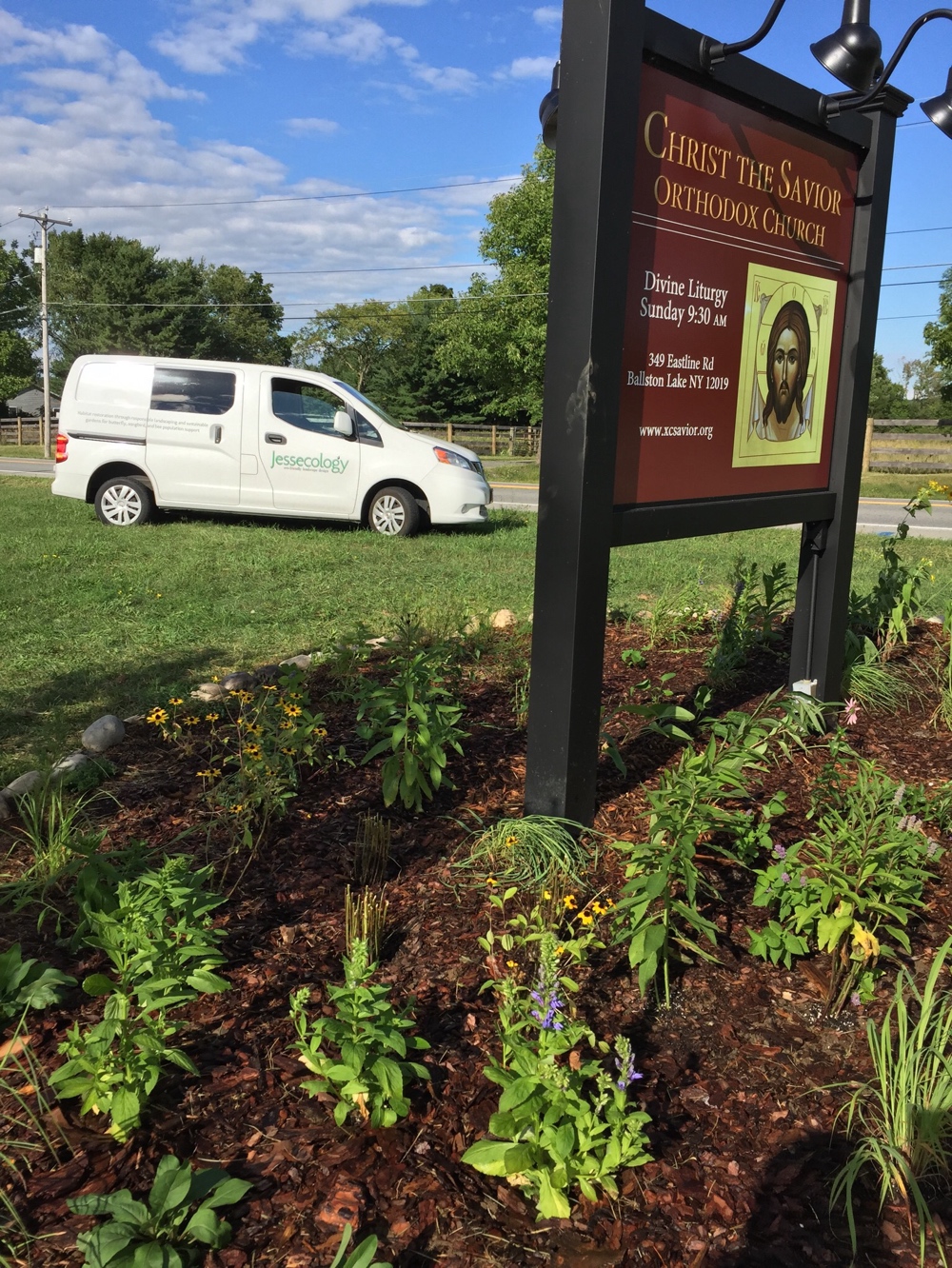 This year we were delighted to be asked to create a butterfly garden in Ballston Spa at a Church: Christ the Savior Orthodox Church on Eastline Rd in Saratoga County. The butterfly garden was designed to accent the lovely roadside sign the church recently had built. This natural landscaping will rapidly develop into a beautiful community gem of roadside habitat restoration and a hotspot for breeding and migrating butterflies.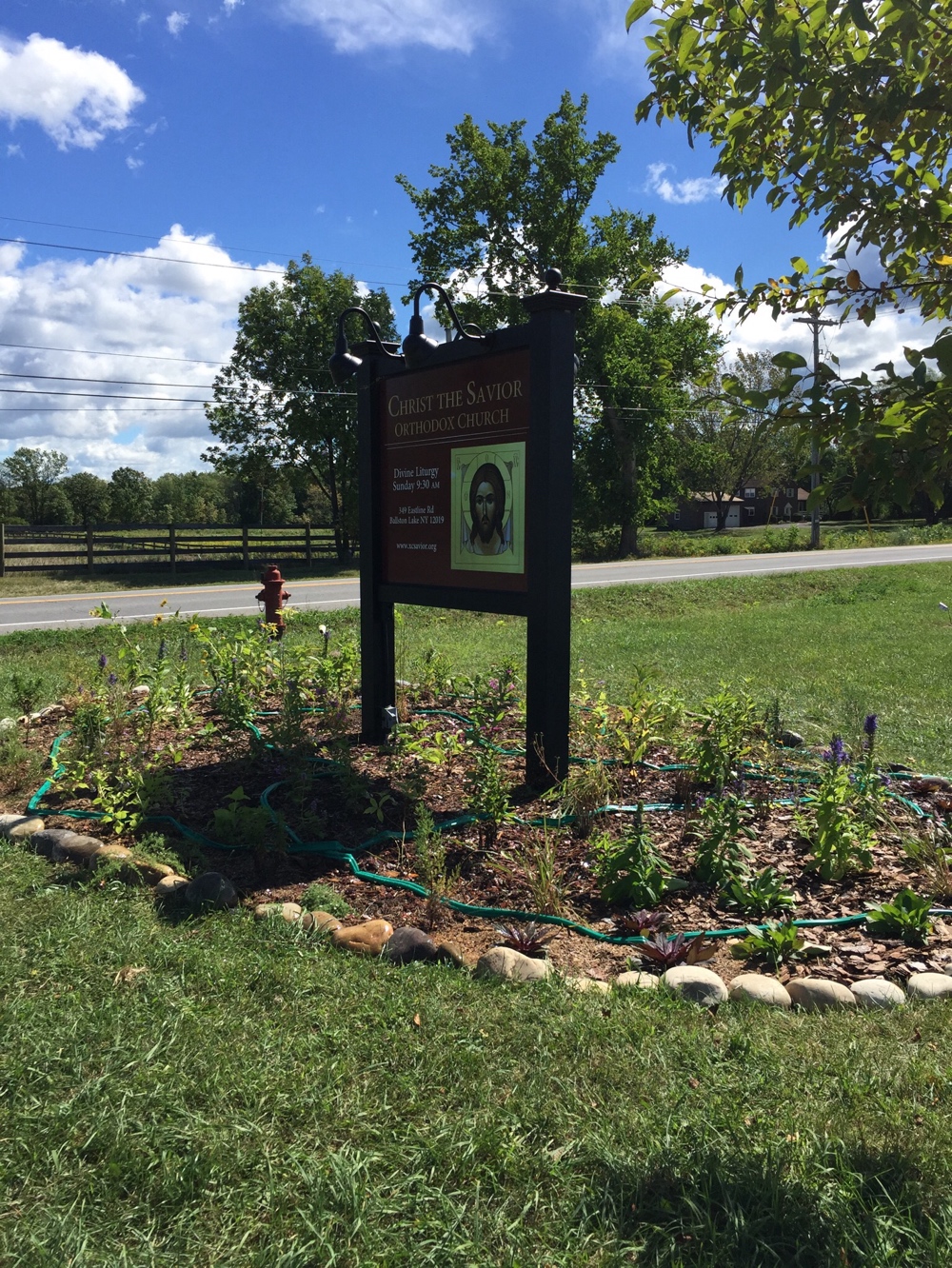 All the flowering plants, shrubs and grasses used in this landscaping are native to New York State, so our bee, songbird and butterfly populations will be directly supported by its presence. I am excited to see the garden develop, and really grateful to the people of the Church who trusted my vision for the street lined garden.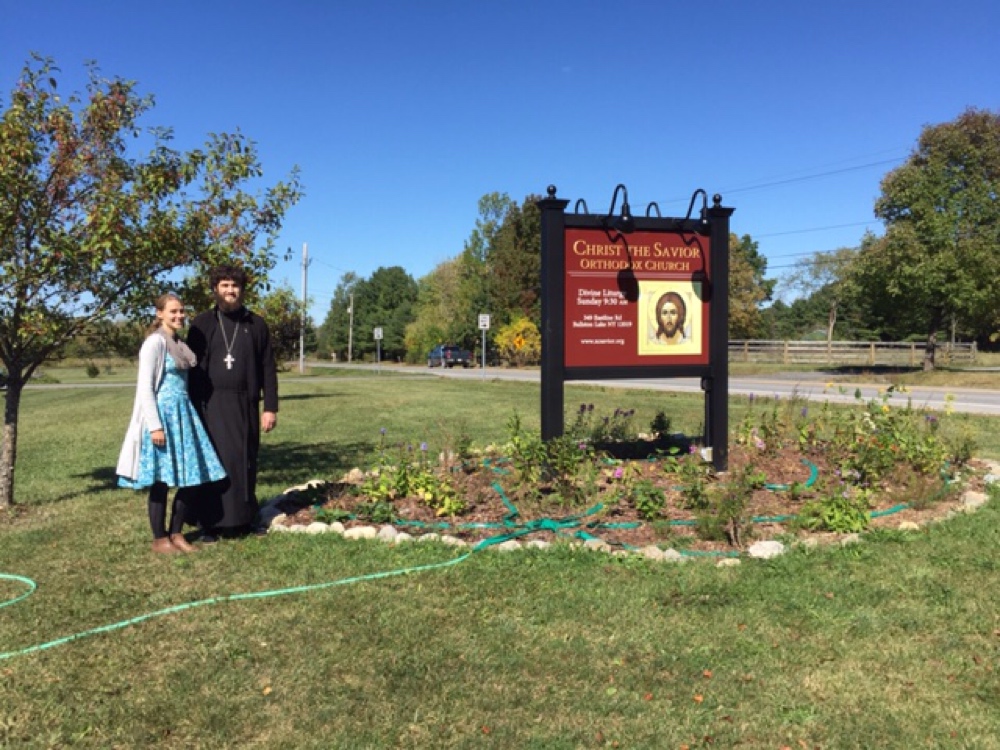 All around the world in Orthodox monasteries and churches, monks and nuns pray for the whole world all day and all night long. They pray for people who have no one else to pray for them, they pray when there is civil unrest or social injustice. They say prayers for our country's and municipalities' leadership, prayers for travelers and seasonable weather. The spectrum of people and situations the priests and monastics pray for daily is exhaustive; they are quietly and anonymously improving life for all of us. Here lies a correlation with the butterfly garden the Orthodox Church in Ballston Spa, NY had commissioned: it grows by the roadside quietly, unobtrusively supporting our community's butterfly, songbird and pollinator species, and over time re-populating our wetlands, forests, roadsides and parks with native wildflowers, including some NY or federally endangered plants. Quietly, without interfering with anyone's day or life, our ecosystem's situation is improved. This project was an absolute pleasure and I smile to think of summers to come as it becomes full and teeming with life.