Saratoga Springs celebrity gardening with Allison Mack?
I think it's taken me roughly a year to process something really cool that's happening in my business and personal life. Somehow an internationally famous actress and activist heard about my ecological garden design business and in the summer of 2012, she contacted me to develop a wildlife garden at her upstate New York residence.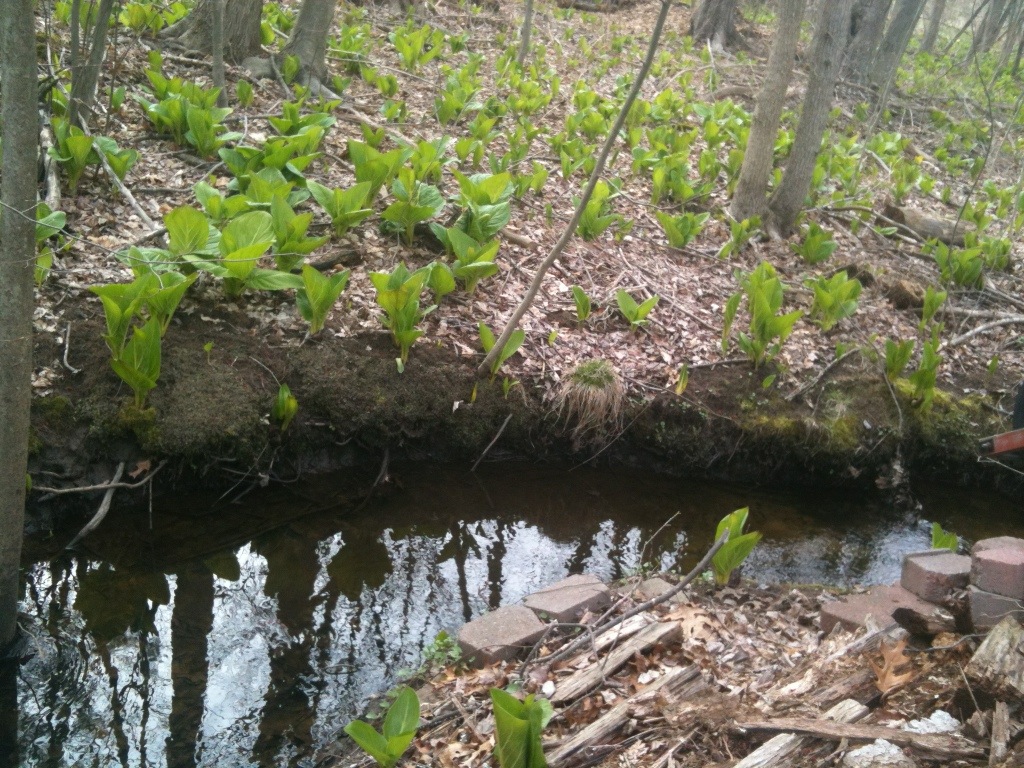 Allison Mack's Saratoga county property sits adjacent a wonderful, dark, swampy woodland area that has a bubbling stream. It's an unintentional nature preserve right in her backyard. When we began adding native plants, the property became instant habitat- within seconds a complete ecosystem materialized. Everything wildlife need for their entire lifecycles is present: food, water, shelter and safe places to raise their young. There has subsequently been an observable increase in bird and butterfly presence and activity on the property.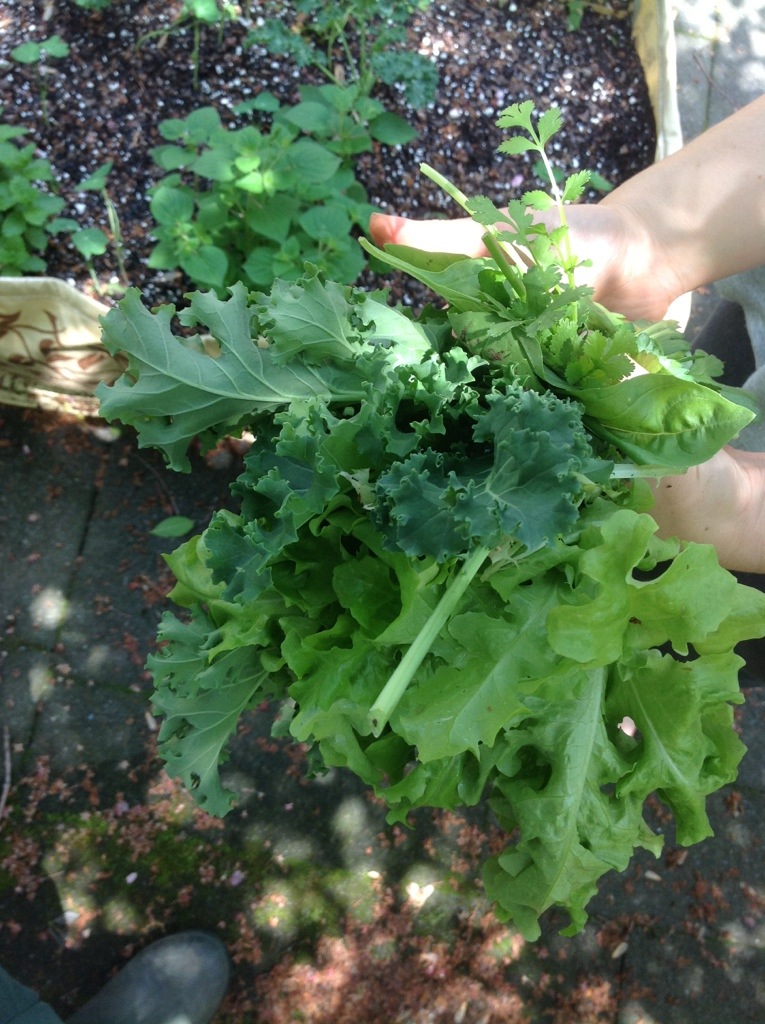 We put together an edible habitat garden for humans this spring, with some annual herbs that can double as butterfly host plants. Herbs like Parsley and Dill are double fun- delicious in cooking and smoothies, unspeakably healthy for our bodies; and as annual butterfly host plants they can attract and sustain some butterflies while the perennial native host plants get established elsewhere in the gardens.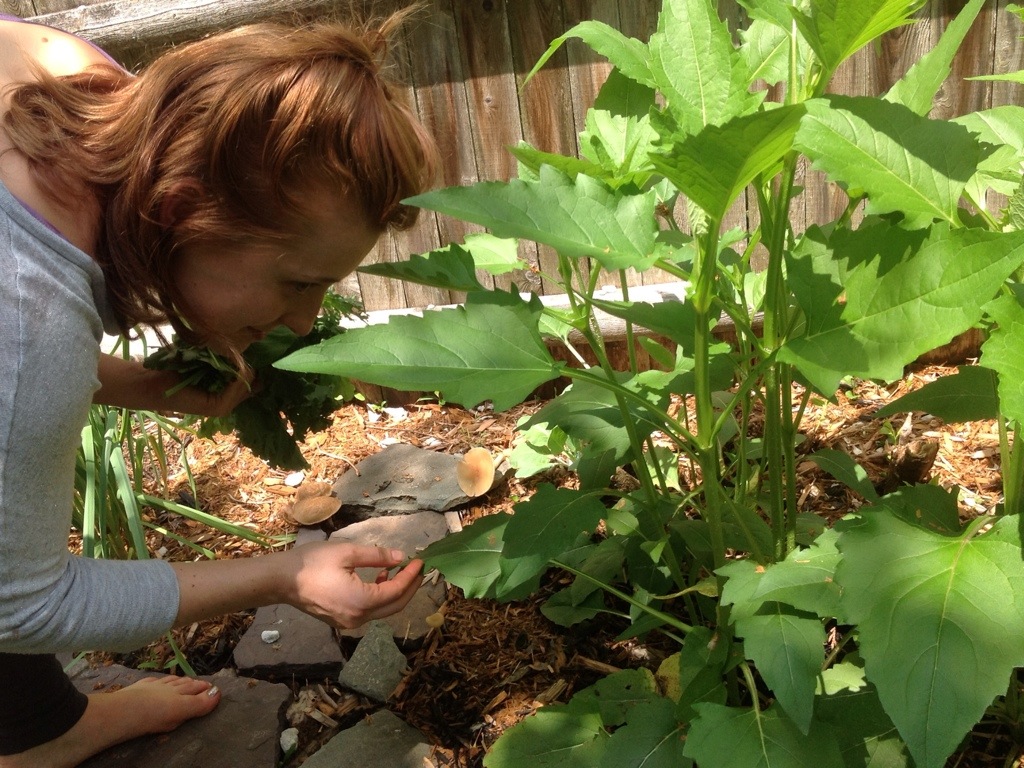 When I met Allison last summer, a Lilac the size of Shamu bordered the west side of her fenceline that a previous resident planted. Lilac is non-native and therefore is space better used with another species. Last year we cut the Lilac down to improve the site for habitat gardening. Cup Plant (Silphium perfoliatum) was what we chose to replace the Lilac- a native species, Cup Plant may just be tough enough to be competitive with the tenacious Lilac. Ally and all her fun activist friends will be able to sit inside the picture window and watch birds drinking out of Silphium's "cups" after the rain.
Saratoga Springs celebrity gardening to be continued…..
Read continuation here: Celebrity Wildlife Gardening part II