Maintenance Free Landscaping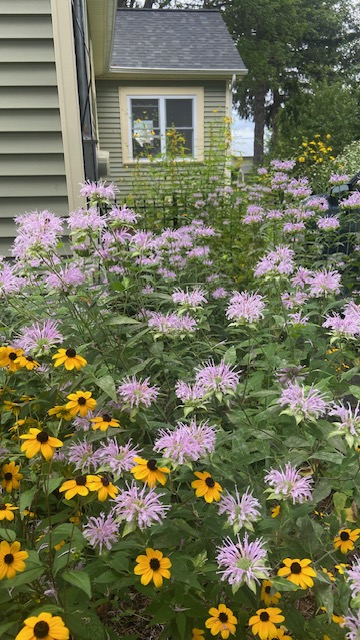 Looking for a lower maintenance landscaping routine for your garden? Obviously, you probably are. Here are 5 tips to help.
Use native plant species only when planting new gardens. Natives co-evolved in our climate. These plants want to grow here. (Or wherever in the world you're landscaping.) You'll remove irrigation and fertilization headaches by choosing native species.


Plant densely. If your plants are spaced roughly every 1.5-2 feet apart, there's no room for weeds. Your desired native plants will displace most potential weeds.


Within reason, any egregious mineral deficiencies in your soil should be addressed. Planting native landscaping isn't agriculture or permaculture. Your soil remediation phase is important. And yet, you can use the existing weeds to interpret the soil quality. No fancy soil testing is required for gorgeous, maintenance free landscaping.


Include some native shrubs. If your garden space is large, consider adding some native species trees as well. There's immeasurable habitat value in adding native trees and shrubs. A reduced maintenance routine is part of the added benefit.


"Right plant, right place" is a native plant design theory fundamental. Unquestionably, much research is needed to integrate this concept. Hiring native plant literate professionals is an easy shortcut. Without doubt, doing this correctly takes years of education. Homeowners who want to go it alone will find a fun learning curve. Correspondingly, investing in eco-landscaping professional services will fast-track your journey to maintenance free landscaping by a metric of years.