DIY Planting Native Plants.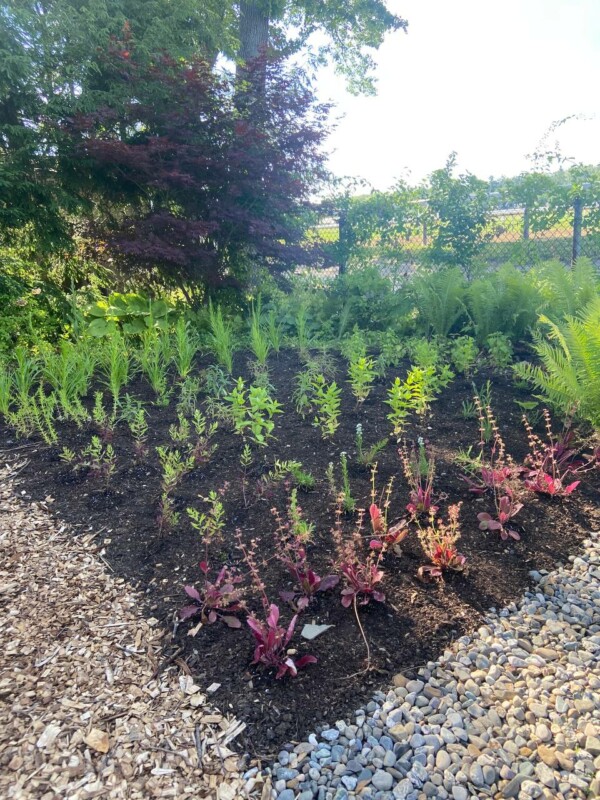 Every year our company receives more and more, and more requests for design plans for DIY planting native plants gardens. The excitement for the growing environmental movement is thrilling. We love all the energy and effort towards healing our ecosystem and eco-renewal! And we'd love to respond to all the new demand for DIY planting requests.
-In the current iteration of our company's design/build landscaping model, it is difficult for us to actually save you any money by taking the "last mile" out of the project. By the time we've done a site evaluation, created a plan, a custom plant list and delivered the plants, set them up into the design we imagined, the project is 90% done. Handling the planting work is the way we can guarantee your plants' success. Why?
Native Plants Unique Cultural Requirements.
-Built into our hard-earned, road-tested site prep and planting procedures, there's years of wisdom reflected in hundreds of tasks. Our techs are trained to be native plant specialists in production. Native plants have unique cultural requirements. Native gardens are referred to as "low maintenance" for real reasons. As a result, there's a lot of practices that are not common sense that ensure your new garden system's success if implemented. The more gardening experience a person has, the higher probability a counterproductive habit will interfere with the wildflowers' cultural preferences. So much so that we're willing to guarantee our plants if we do the planting.
Hiring eco-literate professionals allows you to skip years of trial + error.
-Growing a pollinator garden, butterfly garden or a songbird garden is a rewarding way to landscape. Inviting the wildlife into your home space creates a nature park and relaxing oasis. The years of trial and error to make and fix mistakes can be skipped if you hire a professional eco-landscape company and are willing to trust us all the way to the last mile.
-A rare exception occurs once in a great while. Occasionally we meet a new client who truly loves performing the labor parts of the work. As a result, we likely discover that this person works as an engineer or architect. Manipulating changes in their land is exhilarating for them. This person is a great fit for a DIY planting native plants garden project. They won't really save money by doing the labor. Our team will spend equivalent labor time, sharing education and best practices training with them. Supervising the homeowner's successful installation is something we're willing to do. It just doesn't save money on the first or second project.
-Consequently, people who really just want to purchase native plants for DIY planting can make an appointment to visit our wildflower farm and nursery. But if our landscape design team is involved in your project, why not see it all the way through to success? That way we can promise you vibrant gardens and guarantee our work.