Natural History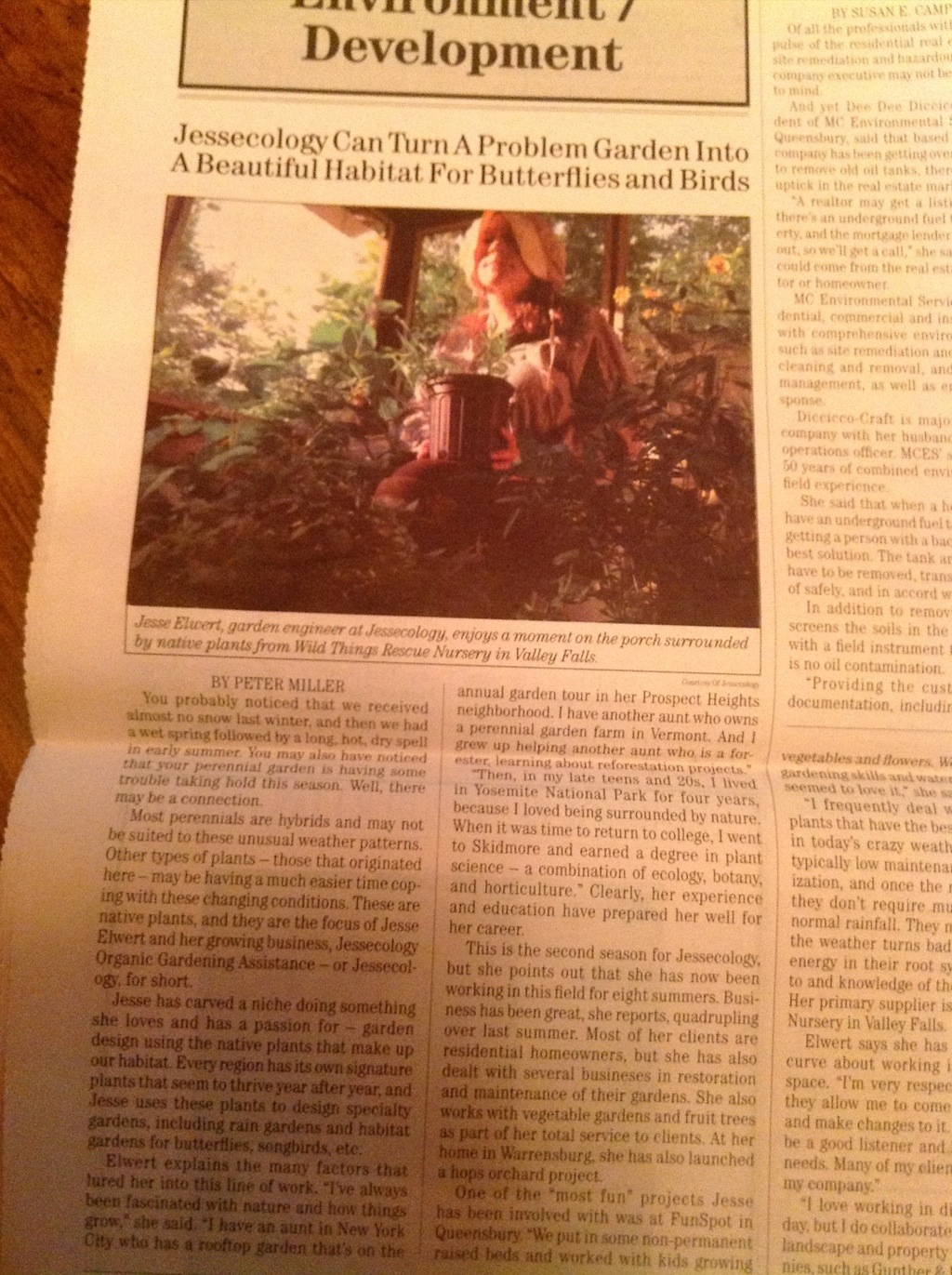 In 2012 the Glens Falls Business Journal printed a story about the Jessecology Eco-Landscaping company. It was to celebrate the paper's special environmental edition. The legacy story did justice explaining the ecological advantages of native plant landscaping and organic garden design.
The natural history of a region can be understood when large blocks of time are considered. Changes to the ecosystem development over hundreds or thousands of years. The pressures, plus time elapsed multiply effects on the physical realities of a place. We observe and evaluate the physical state of our region's land. Educated guesses are hazarded regarding cause and effect regarding certain conditions or problems. Thinking about the land is a wonderful pursuit. The desire to understand our ecosystem's natural history, or that of one's own property is a fine investment of intellect.
The American naturalists cared a great deal about understanding the natural history of our country, and especially within their local communities. Reading Emerson, Thoreau or Whitman will quickly expand a person's land ethics and lexicon. Their books express a moment in time when the land was quite different than what we can experience now. They describe an abundance of native species shrubs. Today our country has approximately 50 million acres of lawn. Turfgrass. Oh, to have seen the land as the American poets experienced it! What treasure and paradise lost in time.
The newspaper article is a reflection on the company's history. It is fun to remember where we started from! Thank you for joining us on this journey. Our clients and supporters are the best part of this work. Rebuilding the Saratoga, Albany + Niskayuna region ecosystem together is the best work. People who trust us with their neighborhood's habitat restoration project make the internal world here go 'round.