Butterfly Gardens in Glenville, NY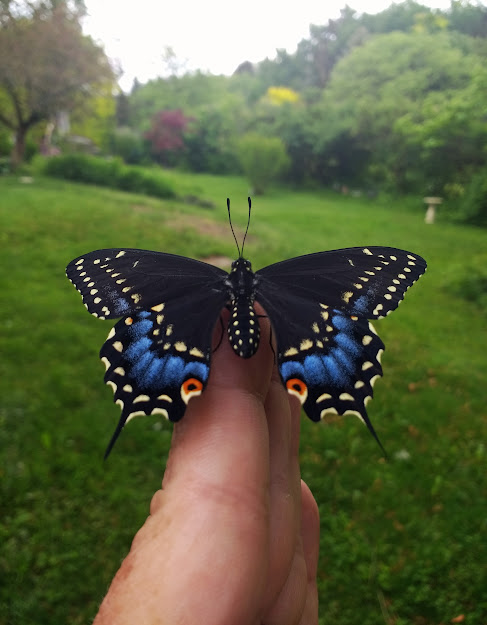 A year in recent history, our company was invited to design and install new butterfly gardens in Glenville, NY. The new gardens were comprised exclusively of NY native plants. The Swallowtail butterfly photo was taken by the homeowner, Mark.
The following photo is from summer 2014. It was taken in the second year at the site, as the gardens matured. Native perennial plants in their second year of life are still anchoring their roots deep into the ground. Apex maturity is not crested until the third year. This process of the perennial plant development cycle is known as the "Sleep, Creep, Leap" function. During year 1 (or the installation year) the plants are timid. It's the "Sleep" year. They are just establishing their roots and can look unimpressive. In year 2, the plants "Creep." They flower in the second year, but root establishment is still paramount. Year 3 is the "Leap" year in a native plant's establishment cycle. Plants achieve their full sizes and bloom potential. Gorgeous flowering blooms of colorful gardens occur after 3 elapsed years.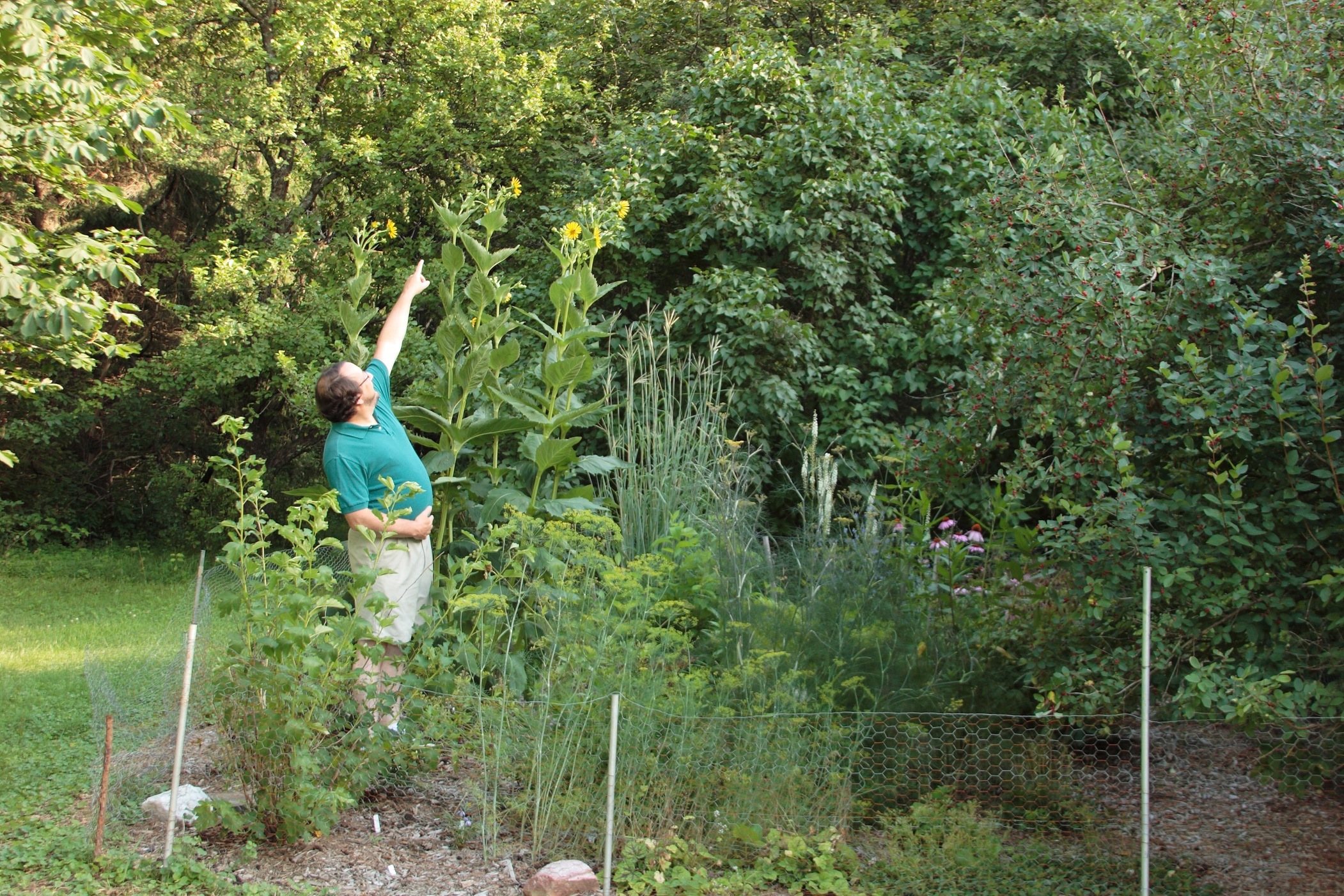 Coneflower and Joe Pye are two of the native species often found in butterfly garden design.  There's a solid mix of flowering native plants to provide nectar for adult butterflies and native host plants with foliage for caterpillars. Thousands of baby butterflies are born at this site every year.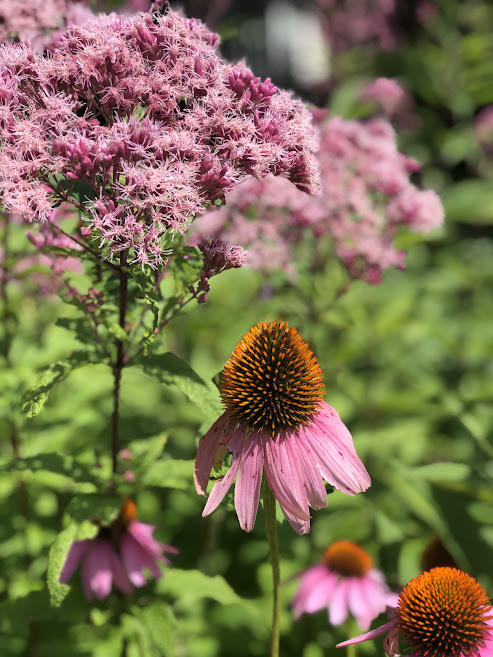 This Glenville butterfly garden sees a lot more wildlife visitors than just butterflies. Eastern Cottontail rabbits, wild turkeys, owls and Bluebirds are some of the homeowner's other favorite wildlife residents.
Love butterfly gardens and want some at your property? Our design/build team would love to meet you! Fill out our client intake form and we'll be in touch soon.