Wildlife Corridor Gardens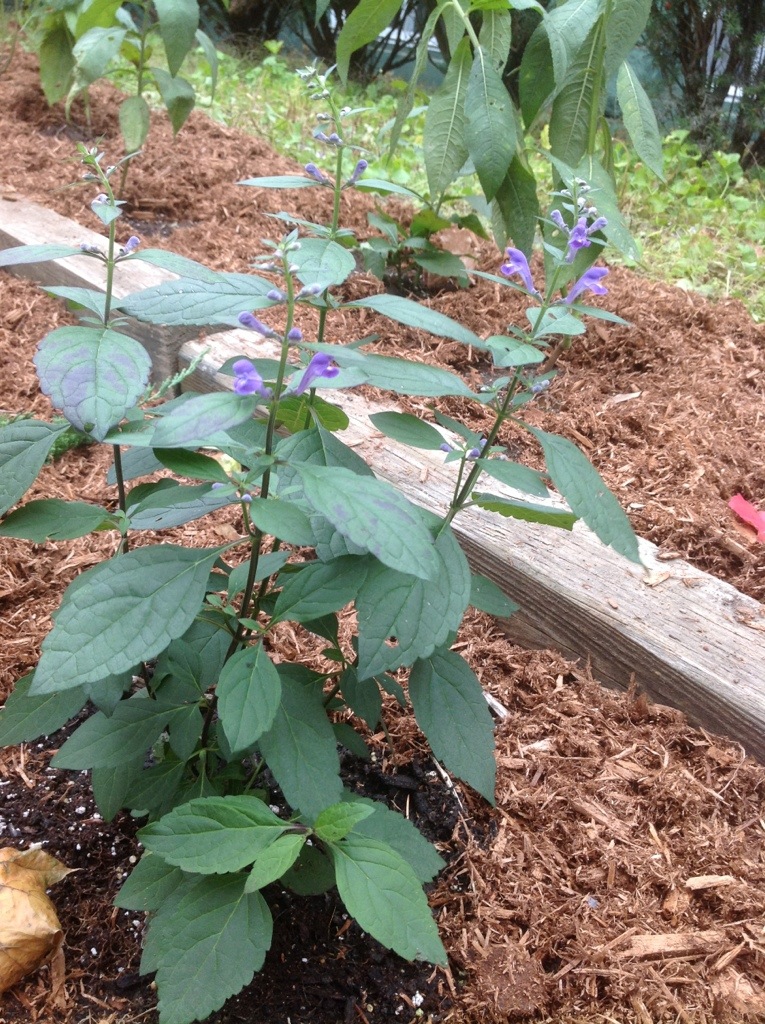 Wildlife Corridor Gardens
We were invited to complete a landscape renovation in Saratoga Springs, NY. The project was a design/build urban habitat garden. It is part of an unofficially connected patchwork quilt shaped wildlife corridor in the region of Saratoga and Albany Counties. Migrating birds and butterflies will find this region more and more appealing as property owners continue to invest in restoration by renovating their landscaping with native plants.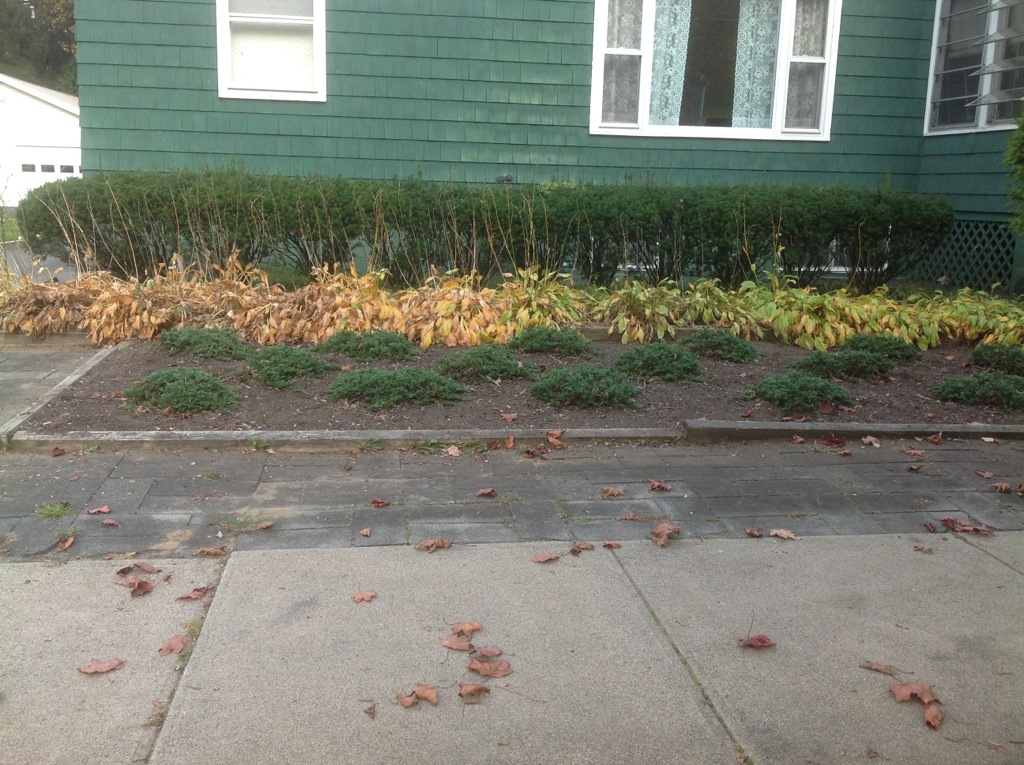 The property sits adjacent to the Saratoga racetrack, specifically the Oklahoma track. At the outset the existing landscaping was bleak at best. Overgrown, ragged Hosta had developed cement-like roots next to an assortment of unremarkable shrubs. Ripping the Hosta out was an ambitious fete that required a couple days of back breaking labor.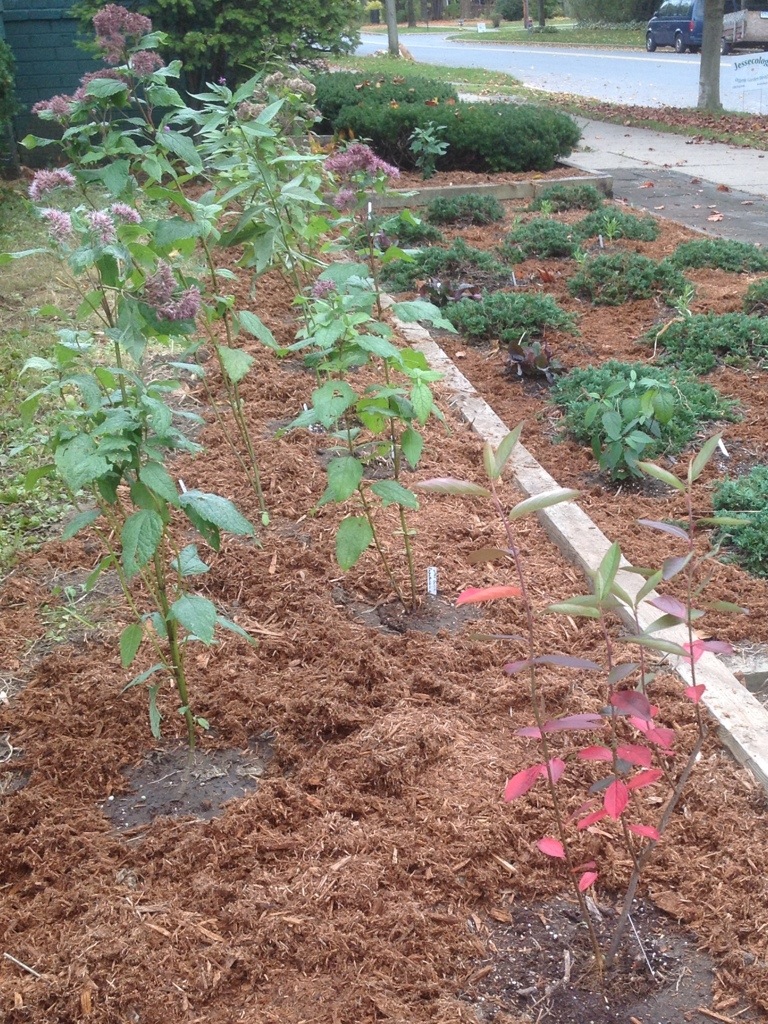 Once the Hosta was gone, beautifying the site was seamless process. A mix of native plants including shrubs, herbaceous wildflower perennial plants and groundcover were chosen. The plants selected included a backrow with a taller section of Red Chokeberry (Aronia arbutifolia), Joe Pye Weed (Eupatorium maculatum) and Red Twig Dogwood (Cornus sericea). The mid-level section is composed of Skullcap (Scutellaria incana), Salvia (Salvia lyrata) and Boneset (Eupatorium perfoliatum).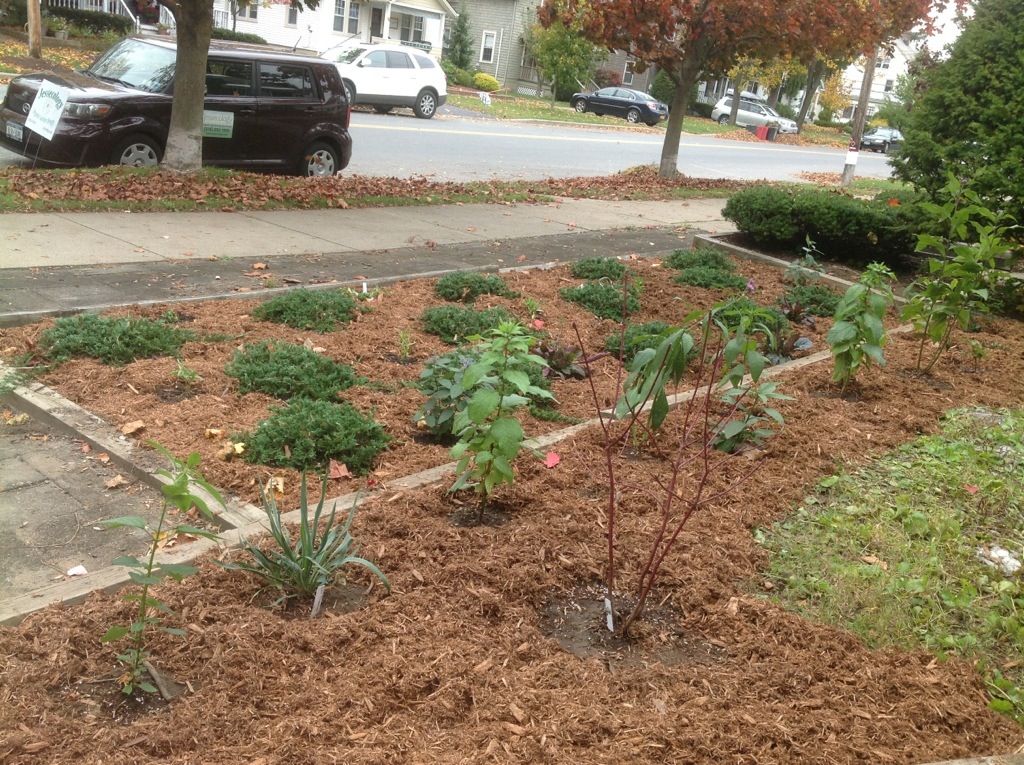 Over the past several summers, we've installed an assortment of similar habitat gardens within blocks of this Saratoga Springs property. This is why we can assert that a wildlife corridor is being formed. Migratory species of birds and butterflies now have a renewed safe space habitat route in the urban setting of downtown Saratoga. Much like a 3D version of the game Chutes and Ladders. The native plants we selected are at their prime in the months of July and August, which coincides nicely with the racetrack season. This piece of the Saratoga Springs renewed urban habitat wildlife corridor serendipitously will be quite an aesthetically pleasing spectacle during the time of year when thousands of thousands of travelers descend on the region.