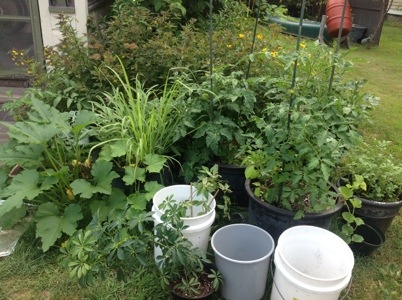 My home edible garden is in containers, and it's teeming with life force, vitality and fruition. We planted everything in mid to late May. We've been disciplined about watering when there's no rain and the most excellent organic soil available was used. This is one great advantage to container gardening: you get complete control of the soil type. We used Fox Farms organic soil mixed with compost of cow manure and pure organic humus from compost.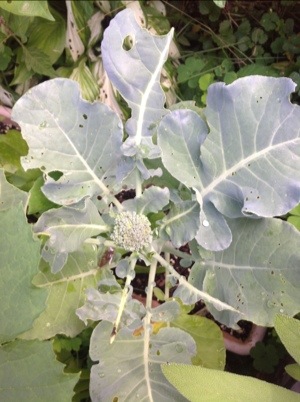 A good trick with container beds is to fill the very bottom with unfinished compost: any herbacious kitchen scraps will do. Banana peels, lettuce bases, kale stems, any vegetable scraps are perfect prior to the organic soil base layers. The sun dries the containers out so quickly; we need to choose large enough containers and line the bottom with unfinished compost to stall the water and keep the beds moist as long as possible.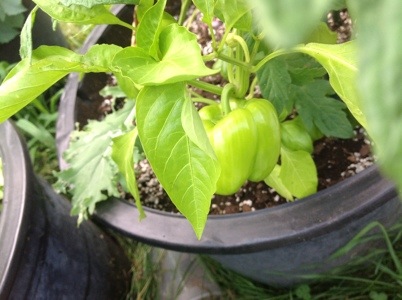 Almost every plant is developing fruits by now.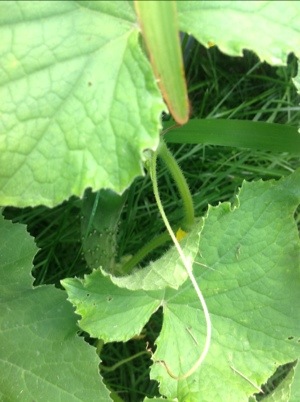 The cucumber is developing rapidly in size; the difference can be observed from one day to the next.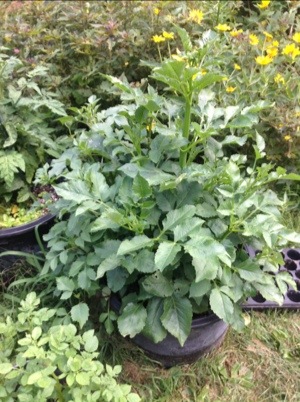 Who doesn't love a box of Dahlias?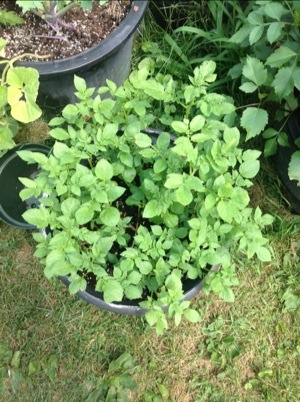 We've thinned the potatoes several times now to make room (and get our friends growing potatoes), each time the remaining plants flush out like strolling peacocks. Which is a delight to watch, but to really get a good potato harvest we'll need to move them again, to a much larger container. Or stack of tires.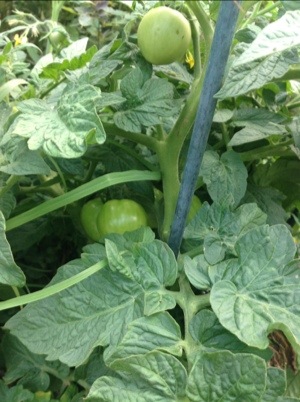 With our assortment of organic herbs, tomatoes and peppers, homemade salsa is a realizable dream.