Habitat Restoration Landscaping and Garden Design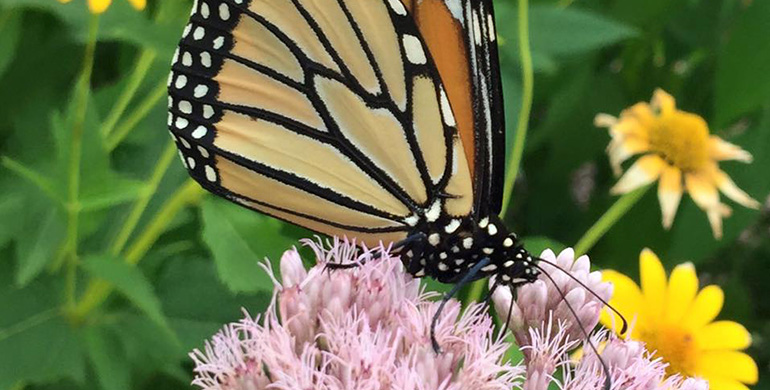 The backbone of habitat restoration is the use of plant material indigenous to a given region coupled with an absence of harmful chemicals. Most traditional landscaping uses mostly exotic plant species, which automatically creates a high maintenance system, as the exotic plants need pampering with fertilizers, other chemicals and irrigation.
All Jessecology landscape designs are exclusively sourced with plant species native to New York state, which naturally make inroads for habitat restoration and easily thrive without chemical inputs or irrigation. Specialty projects include butterfly habitat gardens, hummingbird and songbird habitat systems, pollinator gardens, rain gardens for storm water drainage and overflow sinks, and native species shrub and tree installations.
Call (518) 932-1991 to schedule a free 15-minute phone consultation today!