Eco-Friendly Landscaping and Organic Gardening Design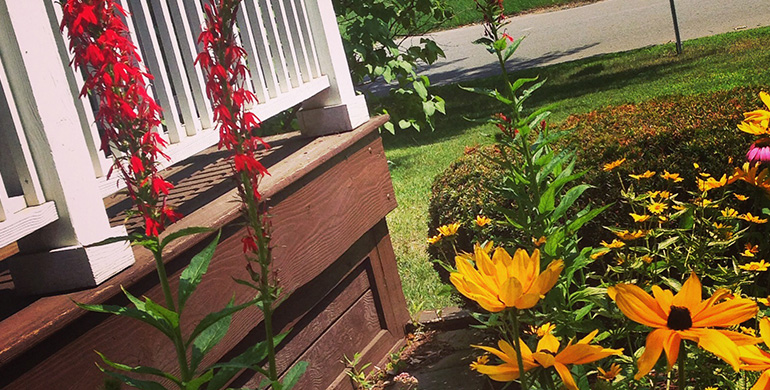 My vision as an eco-friendly landscape designer is to create naturally beautiful and stress-free landscaping and gardenscapes with an ecological approach that co-operates with nature. I specialize in low maintenance landscaping and gardens that extend the natural habitat surrounding the property and feature native plant species.
Landscape designs I specialize in creating include low maintenance, organic landscaping systems for corporate and small business locations and residential properties and new construction, butterfly habitat gardens, hummingbird gardens, children's gardens, songbird gardens, rain gardens for storm water runoff sites, feng shui gardens, or zen gardens, pollinator gardens (which are great for beekeepers and also to interplant in edible gardens,) shade or woodland gardens, gardens optimized for retirees (all the fun and even less of the work,) landscape systems that are safe for pets and other wildlife, edible gardens and low maintenance native species shrub and tree installations.
Call (518) 932-1991 to schedule a free 15-minute phone consultation today!