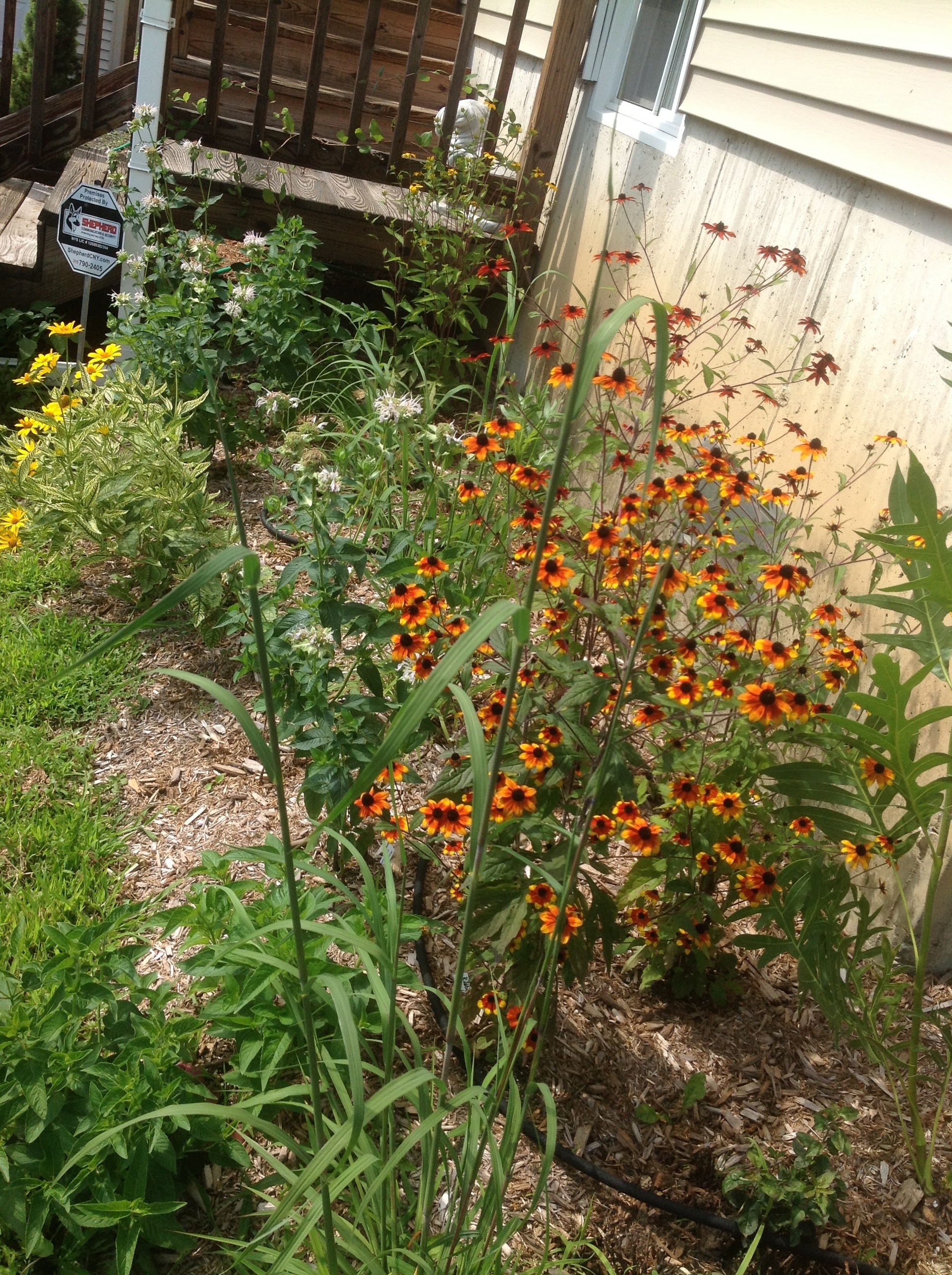 This June I decided to spend my birthday creating a foundation landscape design for a client in Malta, NY, right on Saratoga Lake. The house, located so close to the lake, is built with a high foundation to prevent flooding issues. We used New York state native plants in the design to grow as tall as the cement. Plants were placed close together for a low maintenance, sustainable landscape. Gardens that have closely spaced native plants need less attention in the form of weeding and watering, creating sustainable landscaped systems.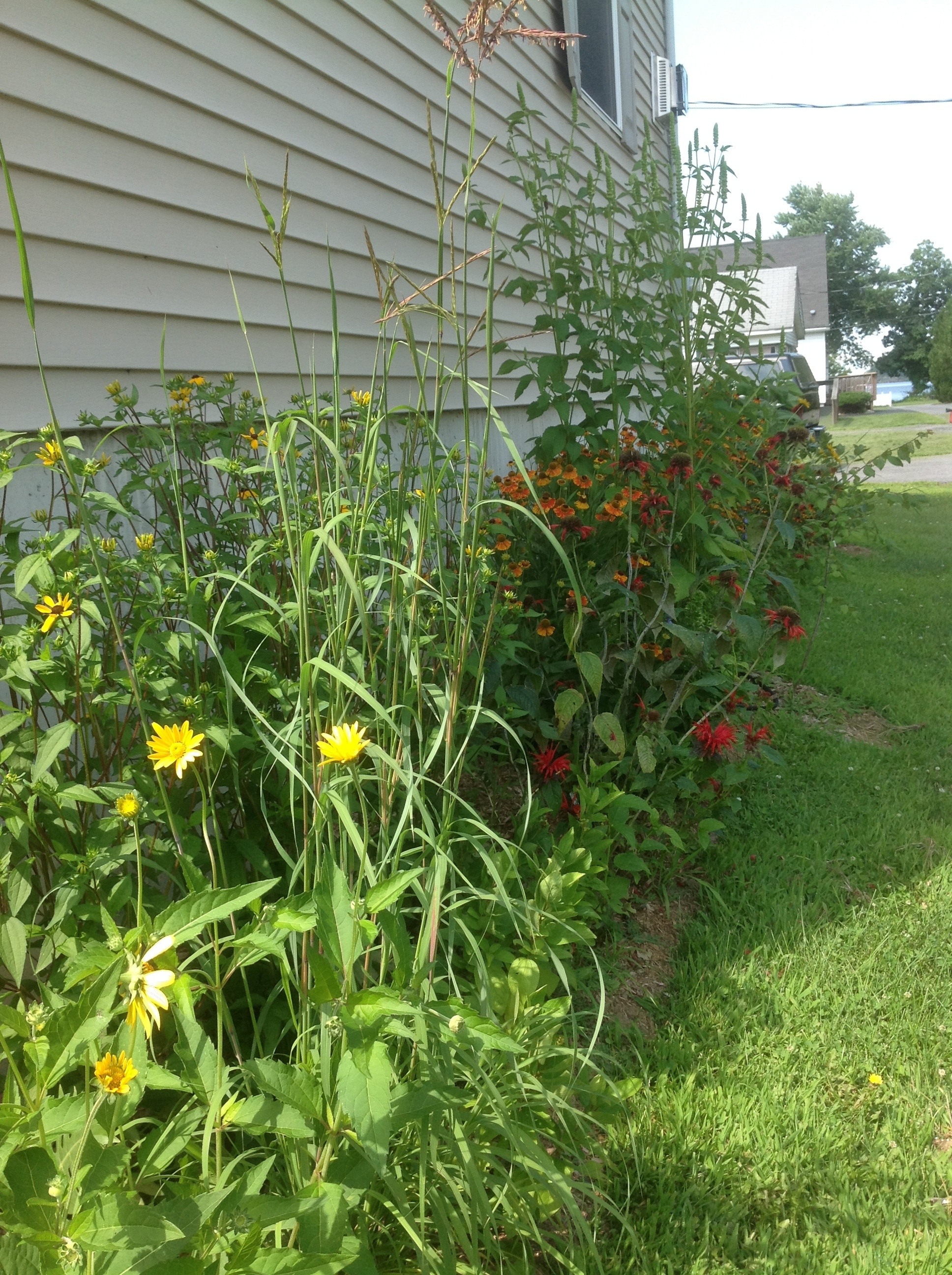 These Saratoga County lakefront homeowners have lived in this location for about a decade, without ever seeing a hummingbird visit the property. Within two weeks of the landscape renovation and the addition of all the native plants, hummingbirds became daily visitors to the gardens, as well as many species of butterflies and songbirds.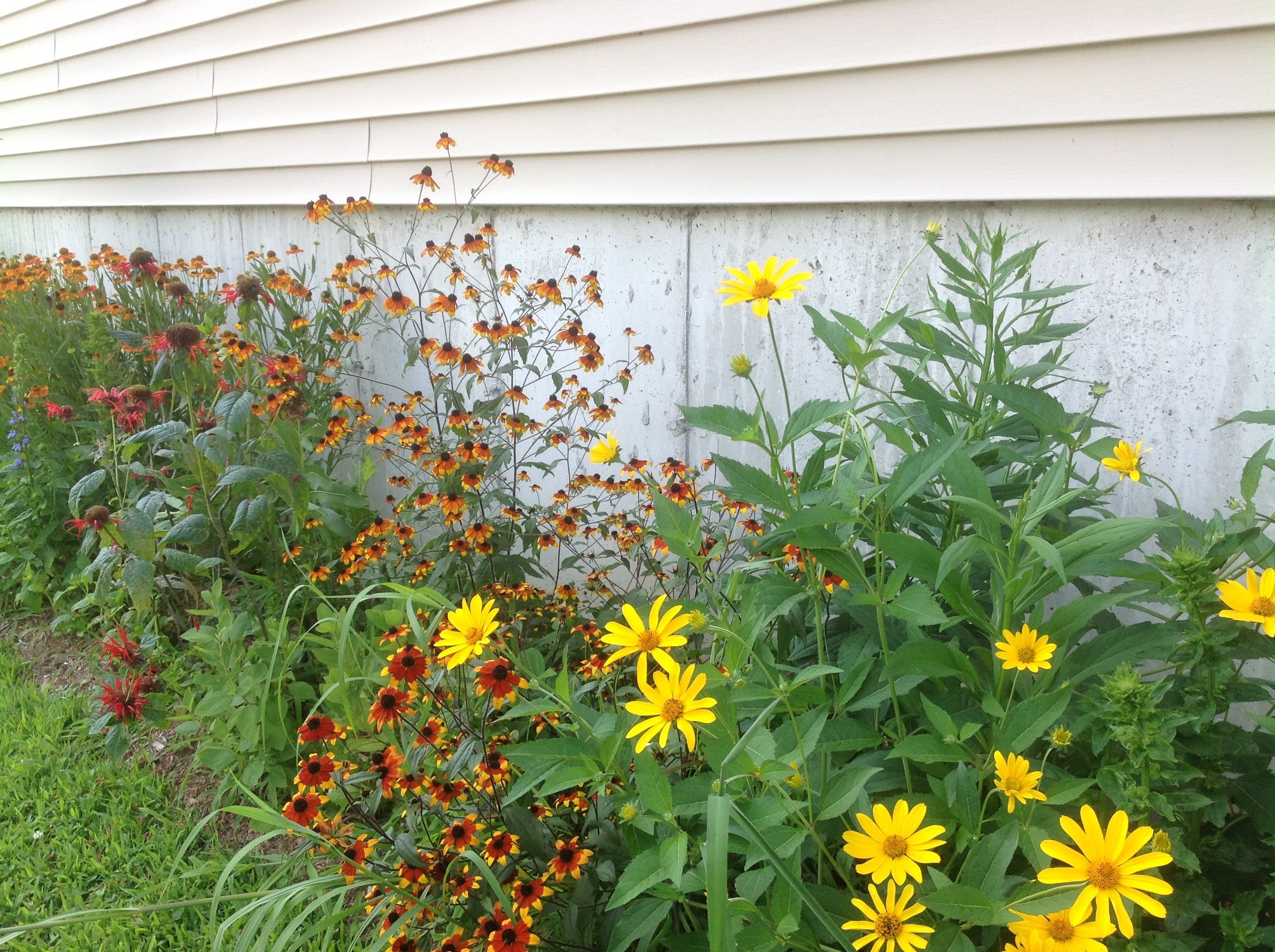 We chose many species of native plants for the design with many individuals of each species, to try to ensure that something will always be blooming, from early spring late into the fall, for cosmetic beauty but also to feed our butterfly and pollinator neighbors.