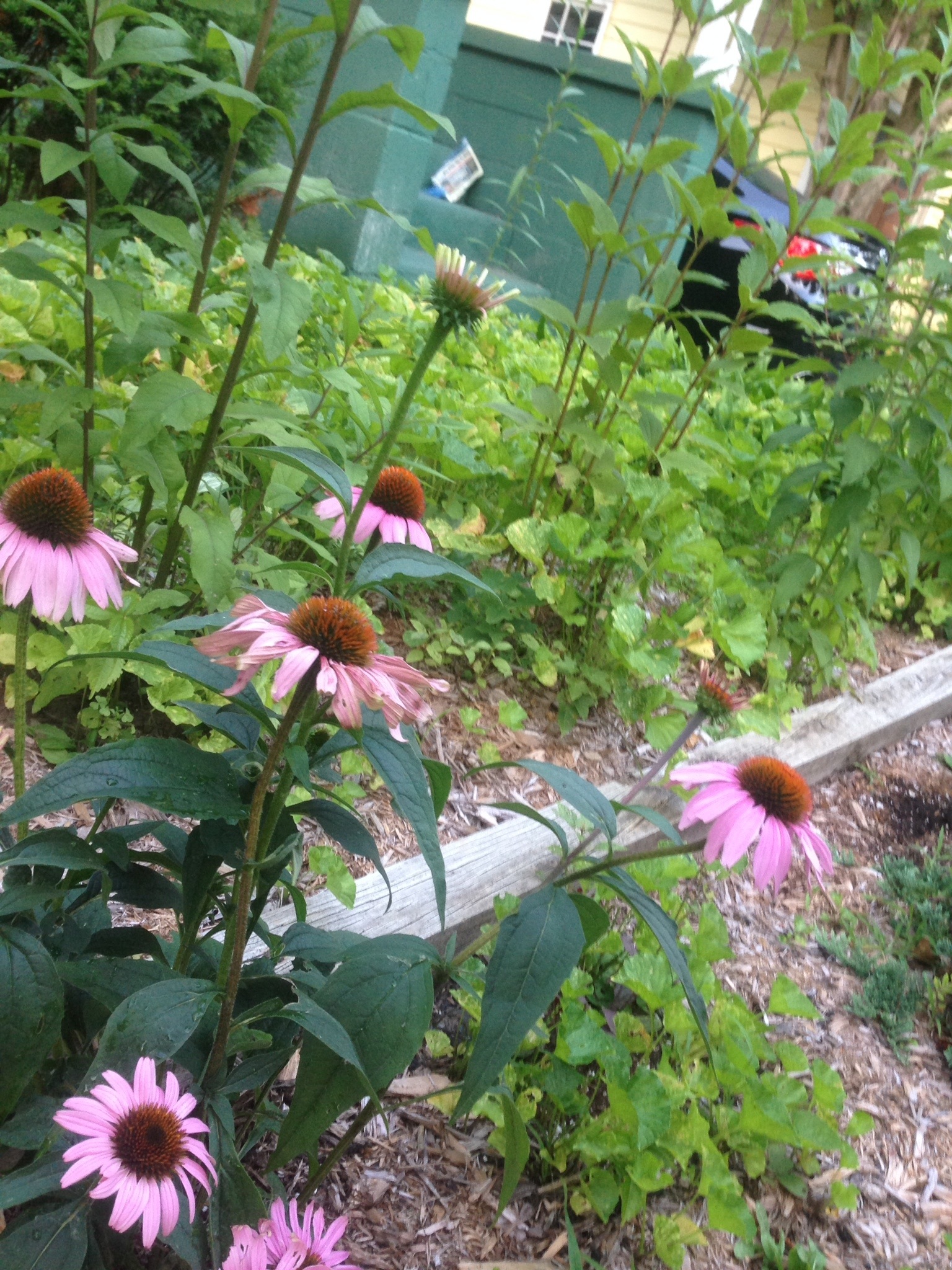 Last year I did a landscape renovation for an urban client that I felt crystalized a wildlife corridor in Saratoga Springs, NY through the positioning of multiple individual local properties with eco-savvy landscape design. This habitat renewal space is located in front yard gardens by the Oklahoma Track, on East Avenue in Saratoga Springs.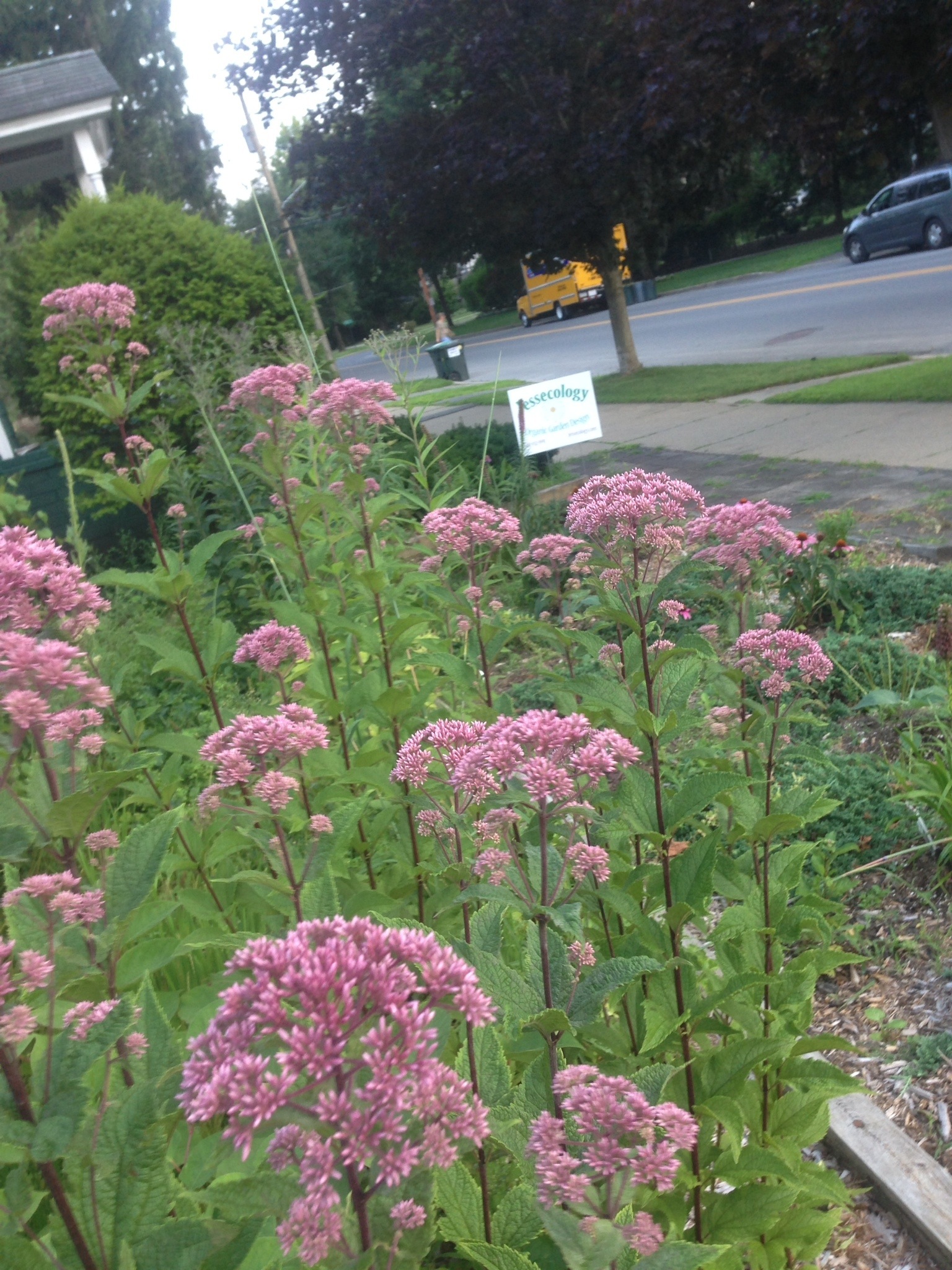 The Joe Pye Weed (Eupatorium maculata) is very happy along the back side of the design and when the Joe Pye flowers turn to seed pods it'll coincide with the NY Ironweed (Vernonia noveboracensis) coming into brilliant purple bloom.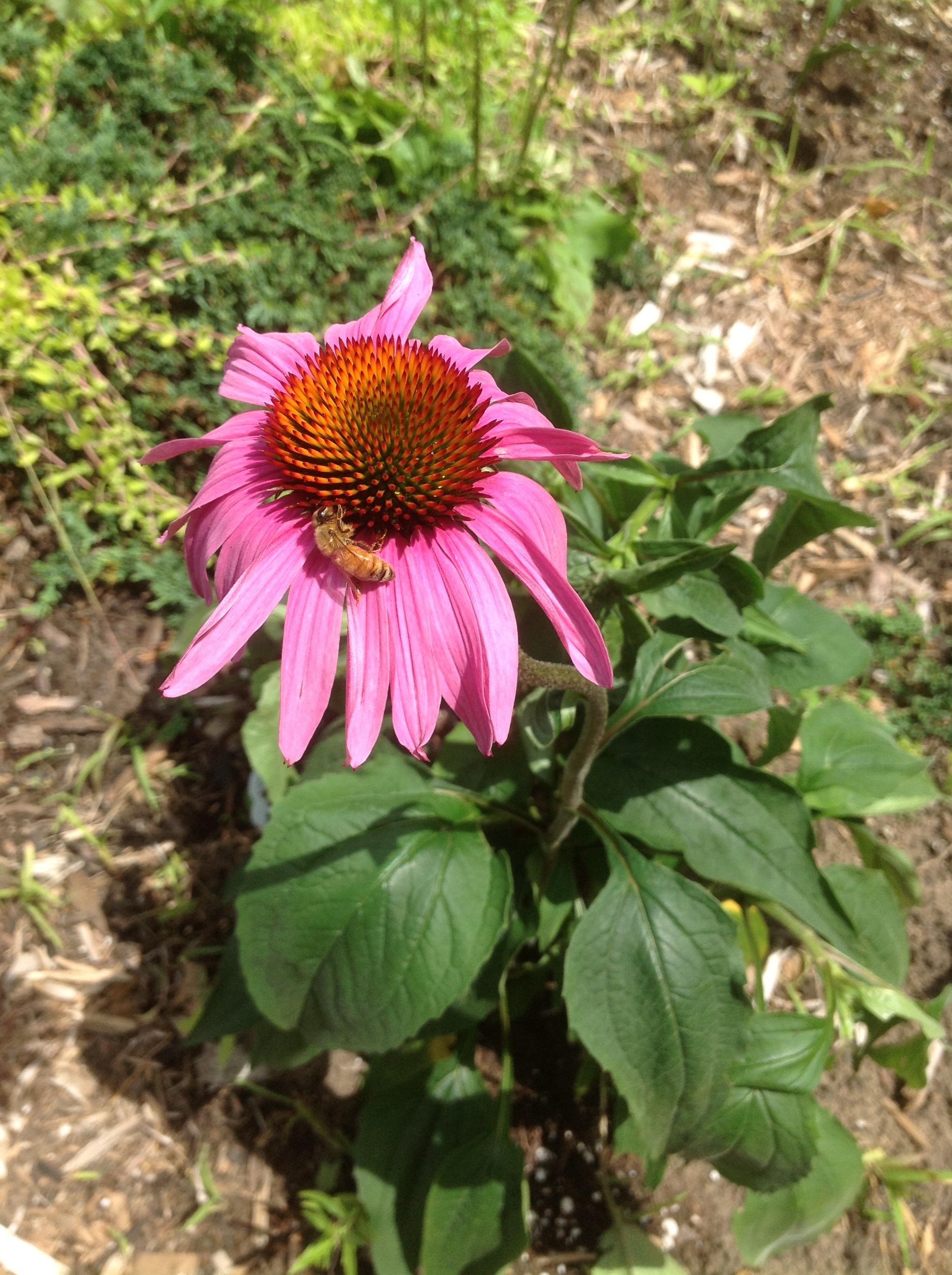 The neighborhood's pollinators have taken notice of all the new native plants, like the bee on the Purple Coneflower (Echinacea purpurea) in this photo.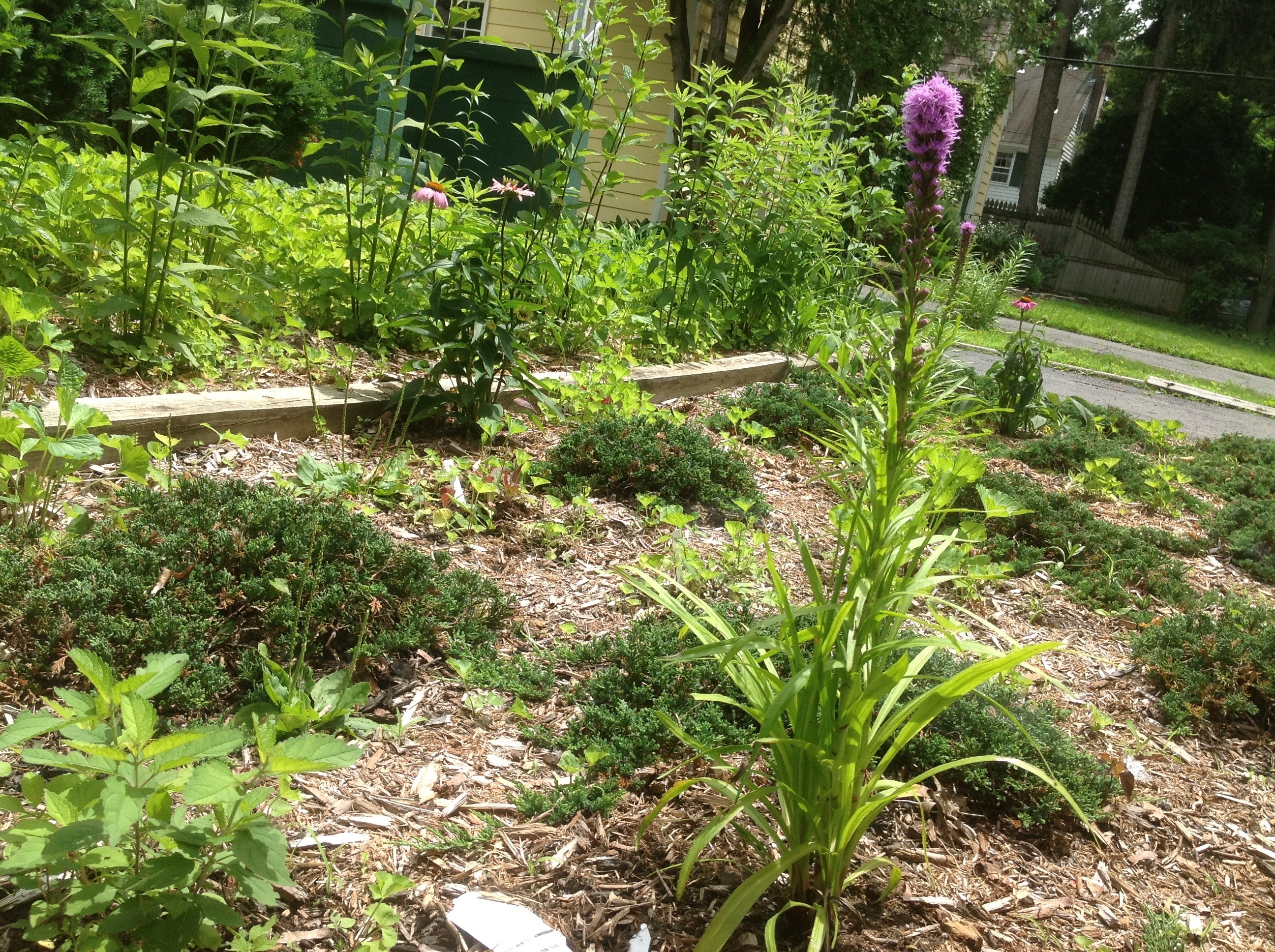 More species of native plants have been added to the front yard gardens by the Oklahoma Track in Saratoga Springs, NY this year. As this habitat, exclusively native plants landscape design continues to become established it is excited to see how it will unfold.