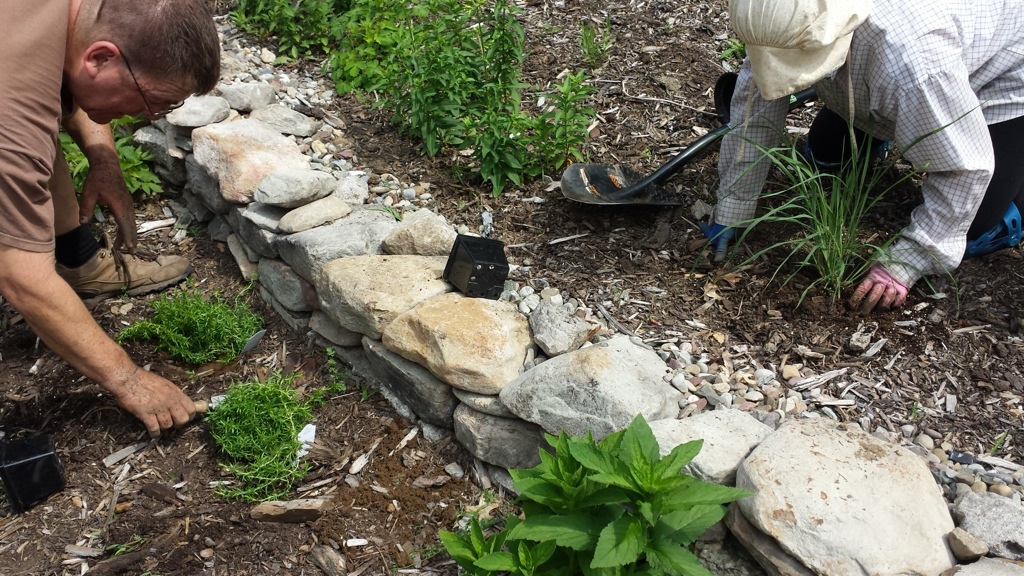 About this time last year I was contacted for one of the largest landscape design projects I've had the pleasure of working on to date. The formal wildflower garden project on Saratoga Lake is in its second year of development, and it's really starting to take shape into what it will look like.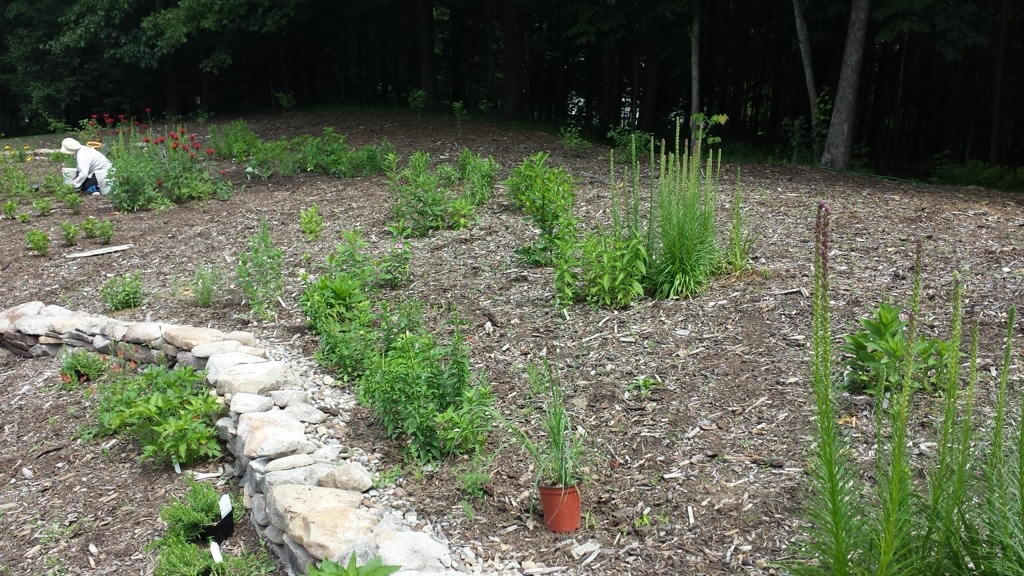 The homeowners didn't enjoy the maintenance a large lawn demanded, so they were interested in transforming the sloped quarter acre at the front edge of their property into something lower maintenance and more ecologically productive than lawn. A large, formal wildflower garden composed of plants, trees and shrubs indigenous to New York state is the premise of this landscape design, and it indeed will prove to be lower maintenance than a lawn, and much more ecologically productive too.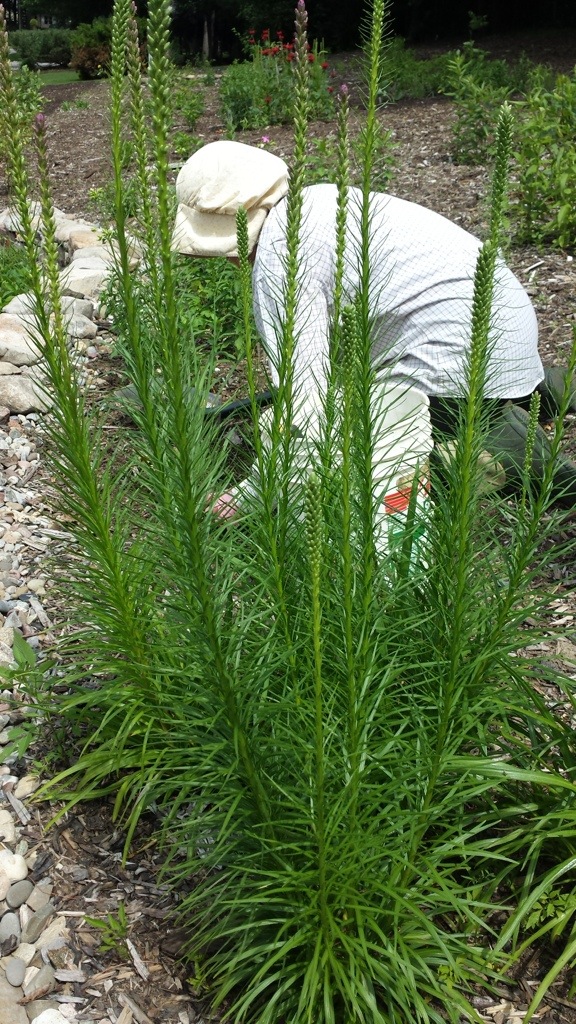 We began the transformation process by using the organic gardening, "lasagna method" of layering cardboard with mulch to smother the turf grass underneath and easily create a blank canvas that's ready for wildflower planting. A friend helped us with the construction of two simple stone walls to accent the plant centered landscape design.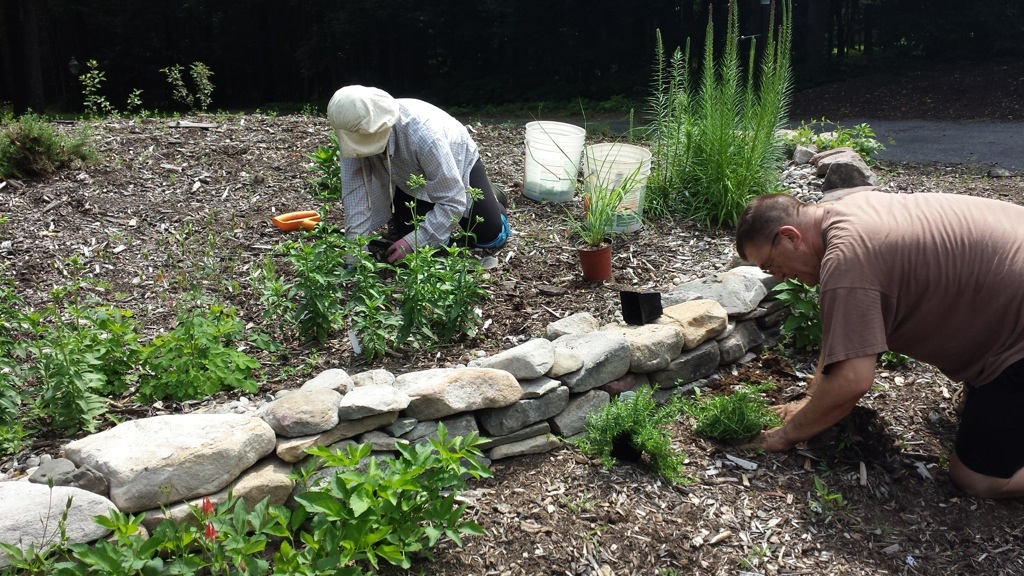 This quarter acre formal wildflower garden is now packed with many different species of Saratoga native plants, trees and shrubs. There will be three solid seasons of blooms, which will provide food and shelter for many species of butterflies and songbirds. This garden will benefit the greater ecosystem of Saratoga Springs as a whole over time, because as birds feed on the native species plants, they will move the seeds around, which will enrich the Saratoga seed bank and promote biodiversity.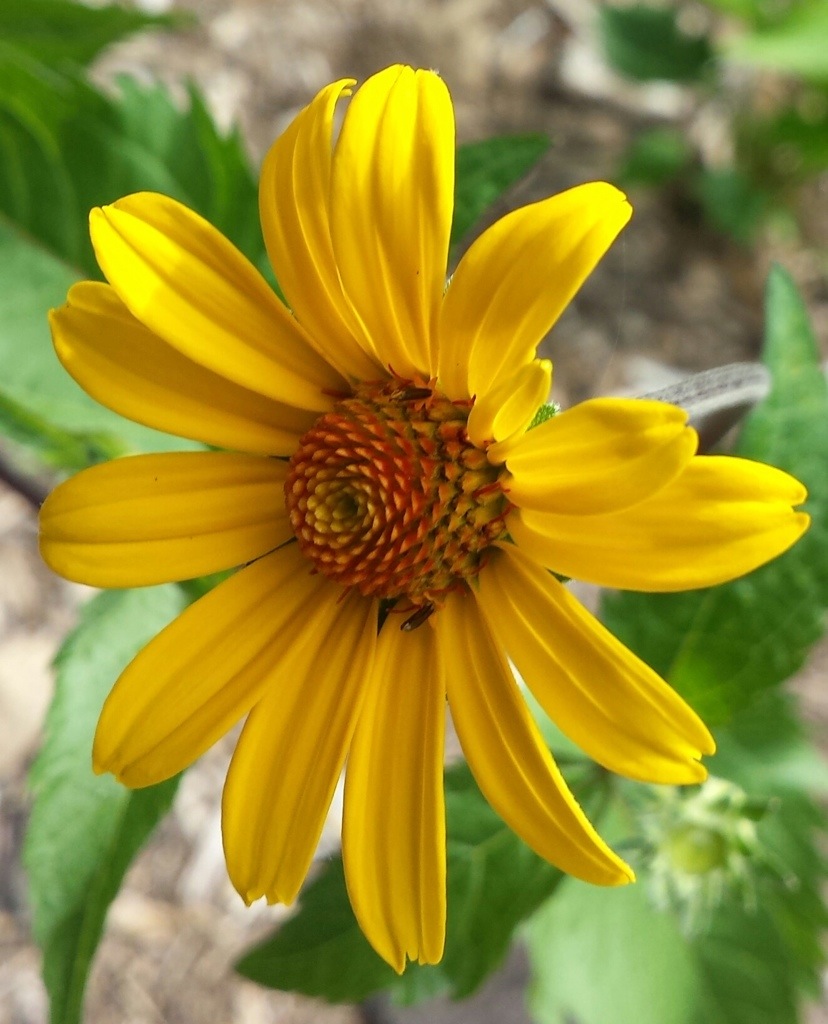 The summer blooms are just starting, and within a couple weeks it will look like a wildflower fireworks display.