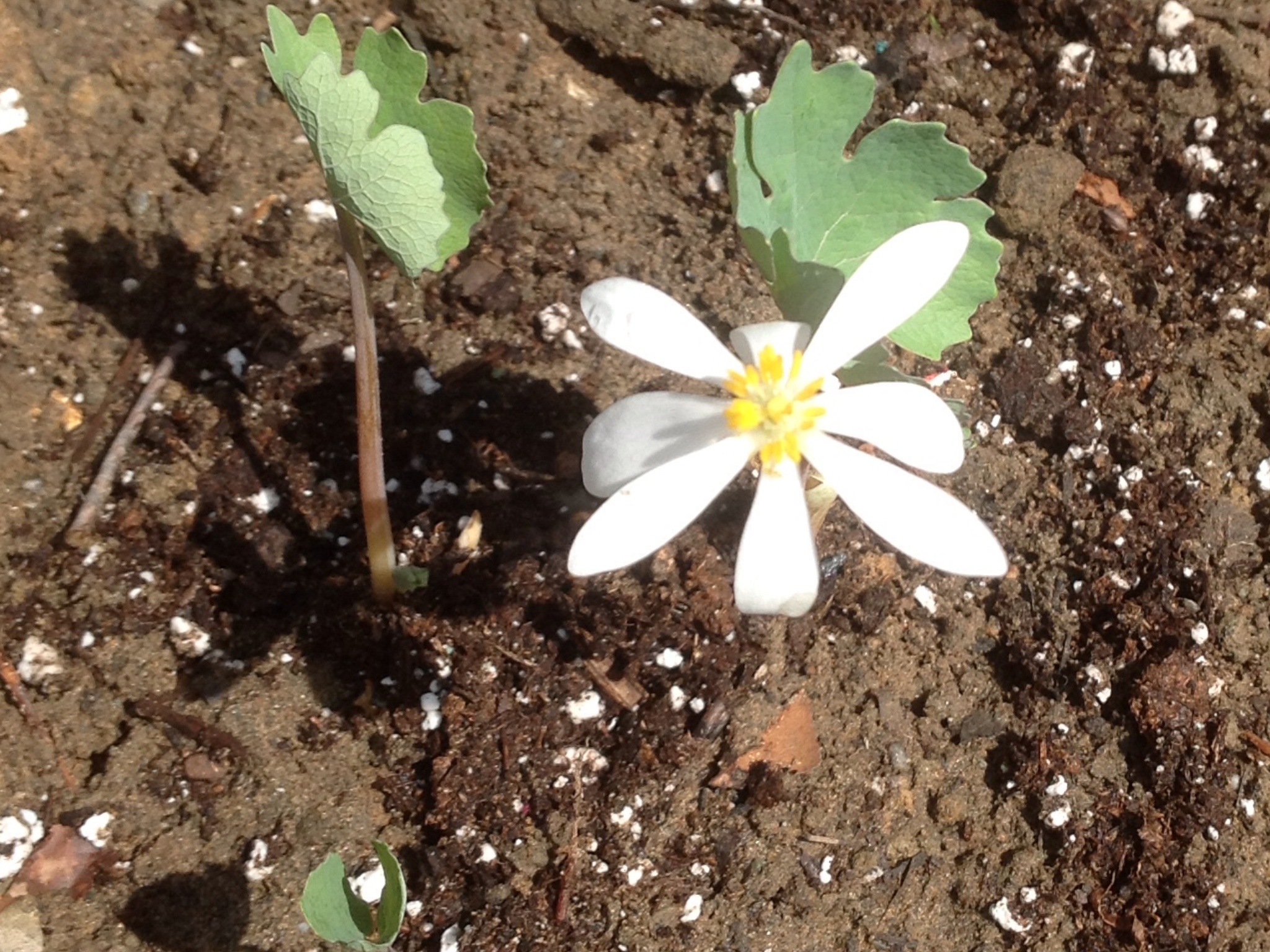 This spring there's been a sharp rise in the call for native plant woodland gardens compared to previous years. Landscaping in Saratoga is always delightful because people are so open and receptive to natural landscape designs and native plant use (especially when they hear how much lower maintenance native plant scapes are!) This spring has been especially nice for all the woodland gardens or shade garden designs. Shade landscapes are often under utilized; most traditional landscapers creativity doesn't surpass non-native hostas. When we start using the native plants for shade available in the Saratoga Springs region (the Bloodroot or Sanguinaria canadensis is from a new woodland garden in Clifton Park, NY) the palate of woodland tolerant beauties becomes much wider.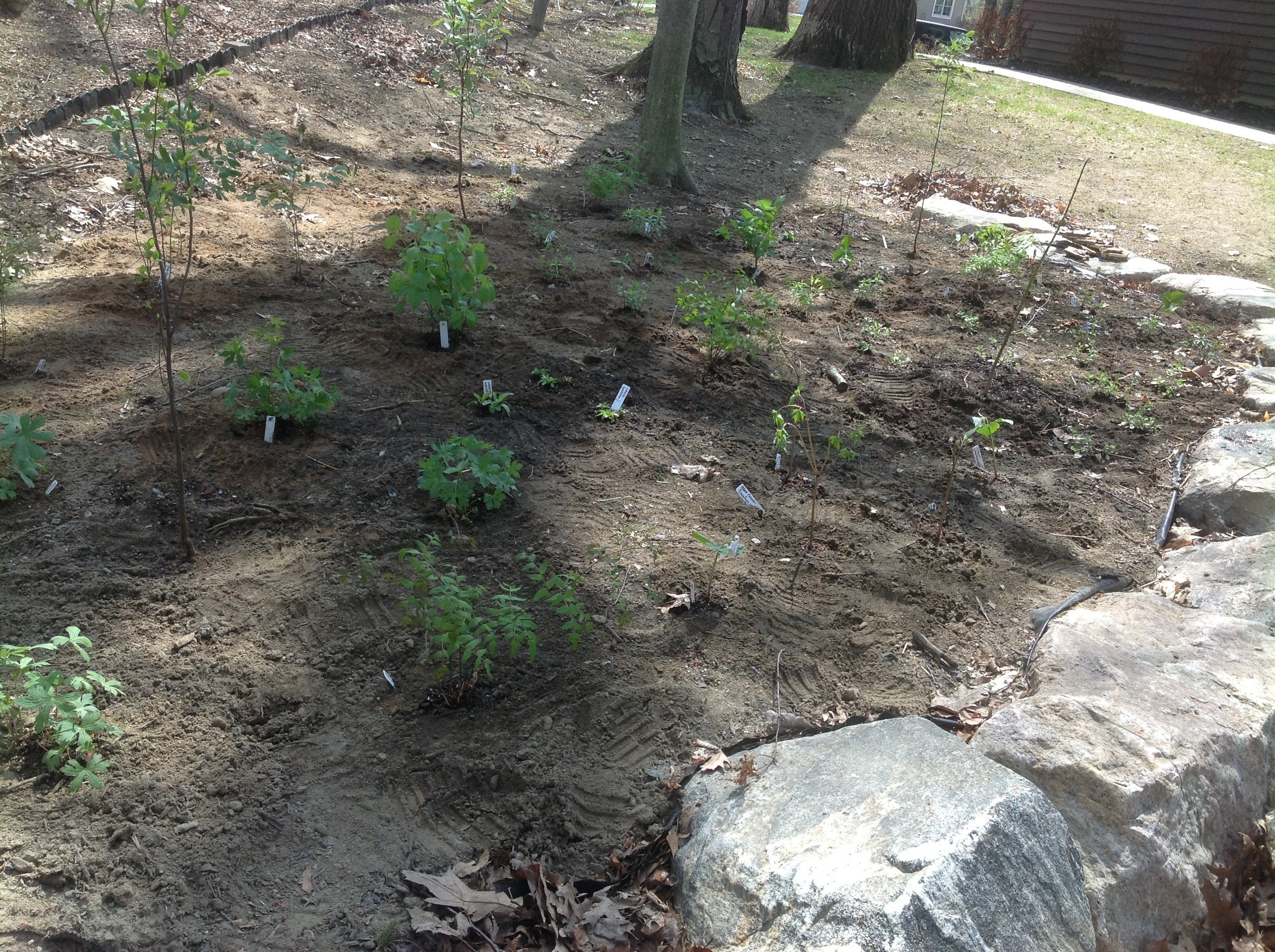 Today this woodland garden was planted in Clifton Park, NY using all native shade loving plants including Lobelia siphilitica (Blue Lobelia), Trillium grandiflora (native white Trillium), Sanguinaria canadensis (Bloodroot), Cimicifuga racemosa (Black Cohosh), Cornus sericea (Red Osier Dogwood), Lindera benzoin (Spicebush- larval host for Spicebush Swallowtail butterflies), Viburnum dentatum (Arrowwood Viburnum), Osmunda regalis (Royal Fern), Geranium maculata (woodland native Geranium) and Phlox divaricata.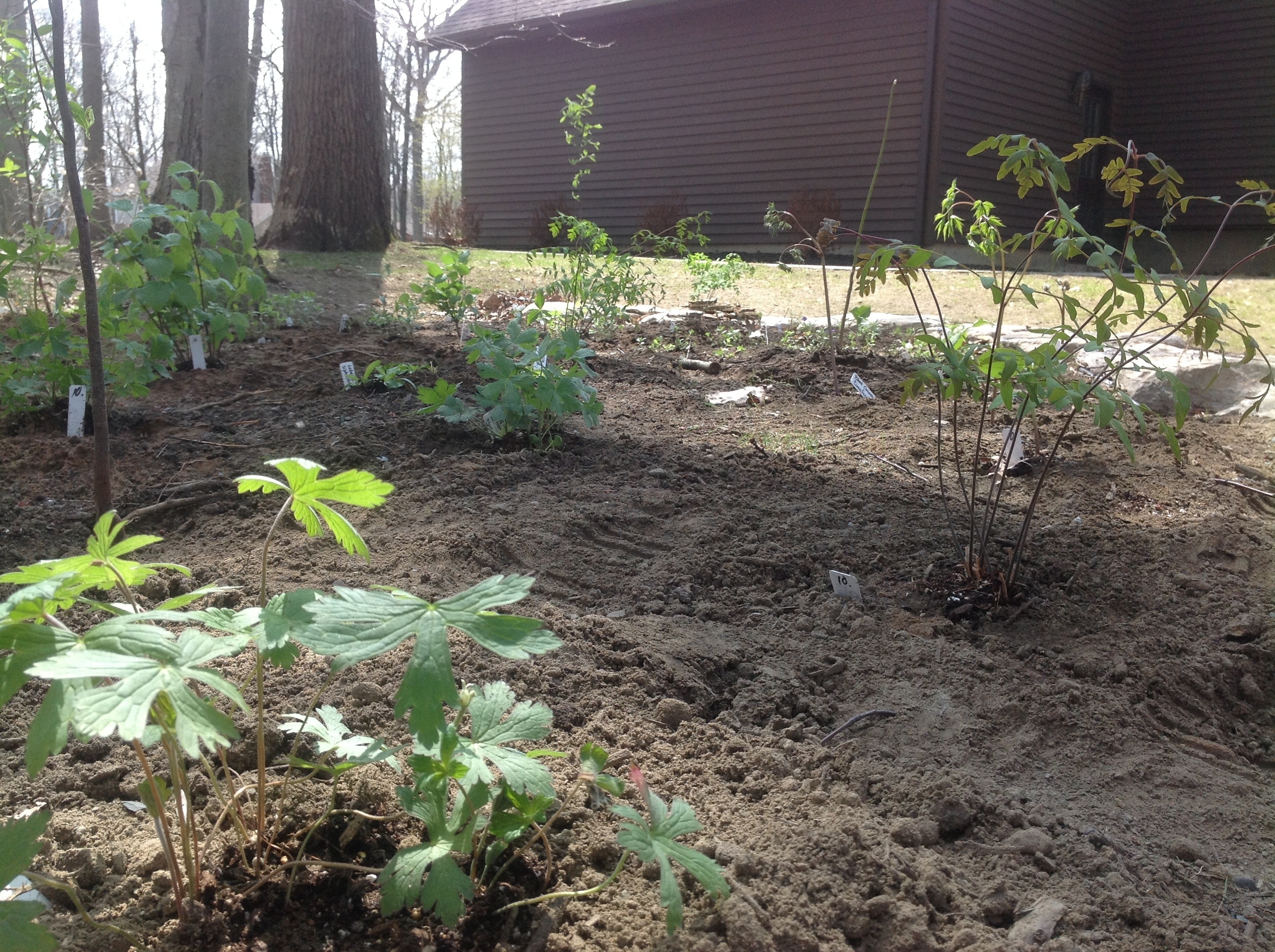 As this new woodland garden in Clifton Park, NY fills in it will become very lush and ethereal. I'm excited to watch this shade garden landscaping develop.