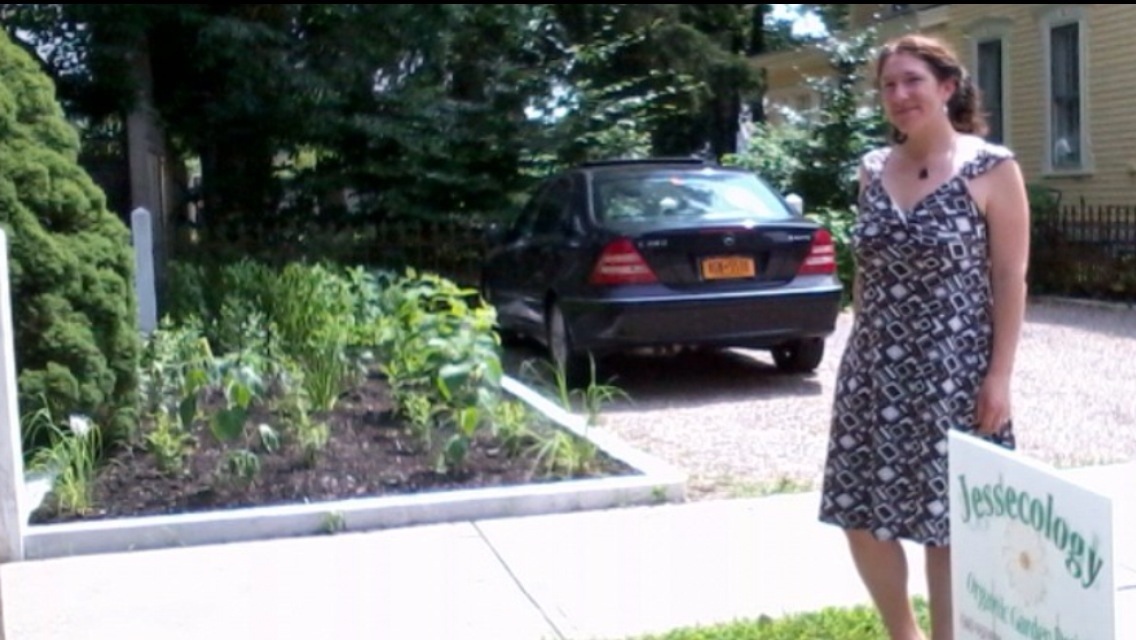 This week I was called to create a new, eco-friendly garden design in Saratoga Springs, NY. This lovely, thoughtfully landscaped property is minutes from the Saratoga race track.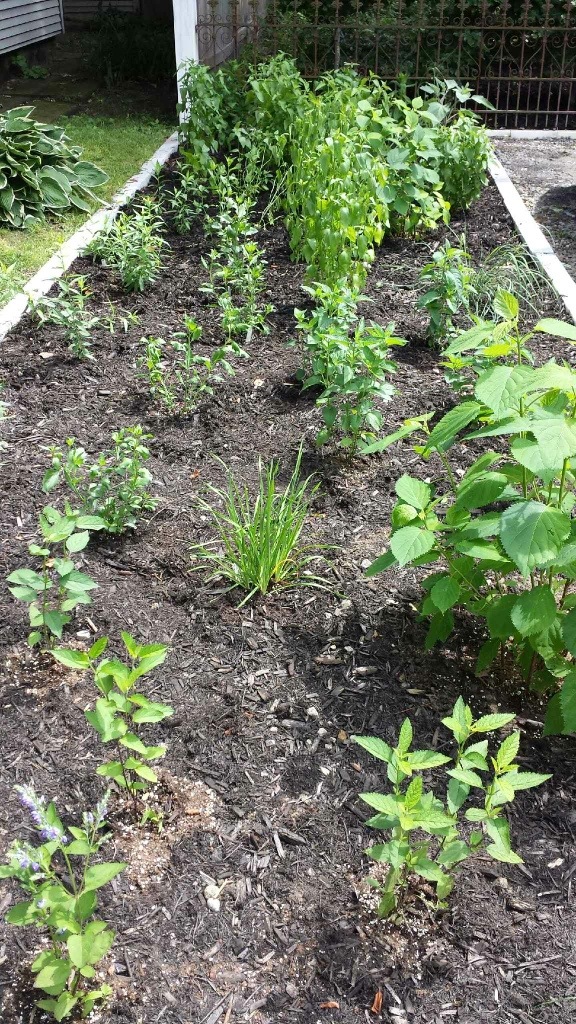 The garden's design composition can be designated "eco-friendly" and a low maintenance landscape because the plants we chose are species native to the Saratoga region, with the exception of three annual Datmansia plants. Native plants in a garden design do not need pampering in the the traditional ornamental landscaping garden sense of chemical fertilization routines and irrigation. A native plant garden designer can develop a vision for a space that is colorful, naturally beautiful and stress-free.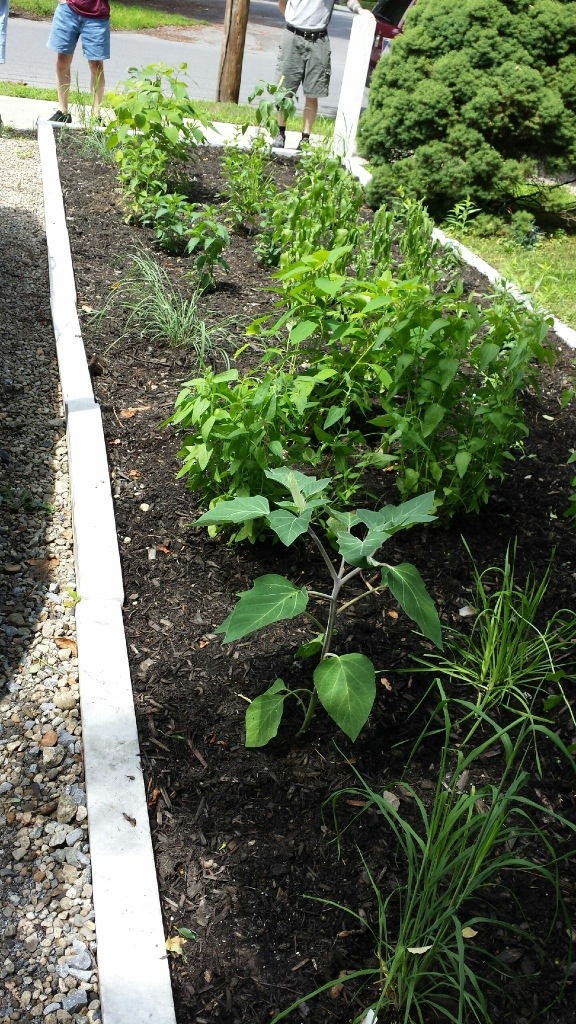 We wanted the new, native plant garden landscaping to reflect and blend in with the existing formal, colonial garden design and landscaping motif of the other gardens on this downtown Saratoga Springs property, yet be more accessible visually as it is the only garden bed in the landscape not separated from the street by fencing. We stuck to a basic color scheme in the flowers of white and blue or violet. The Datmansia, has a giant, white, tuba shaped blossom. Scutellaria incana (Scullcap), Amsonia tabernaemontana (Bluestar) Lobelia siphilitica (Blue Lobelia) and Eupatorium coelestinum (Ageratum) all produce lovely, seasonally sequential blue/violet blossoms.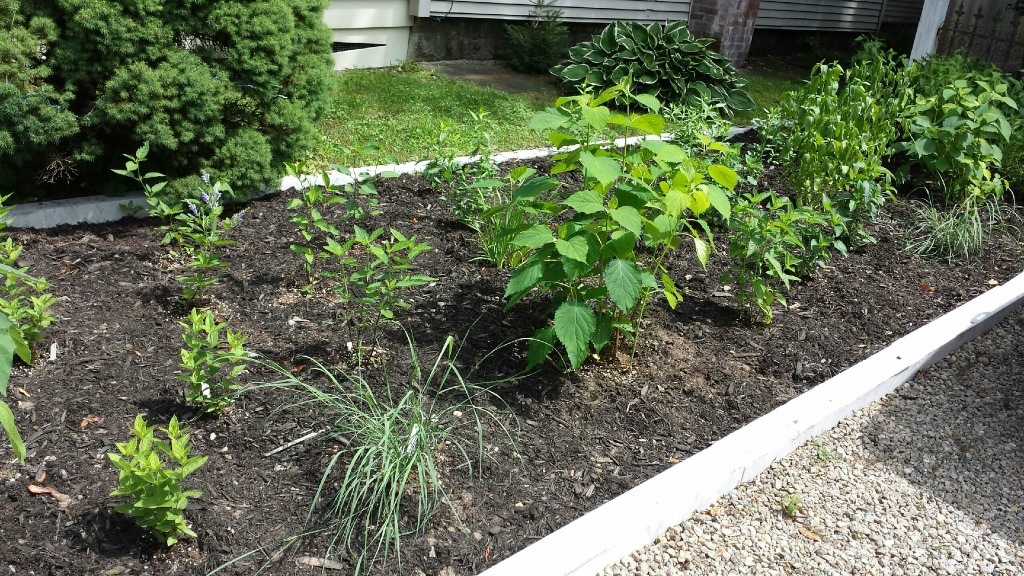 Hydrangea arborescens (native Everblooming Hydrangea), Baccharis halimifolia (Eastern Baccharis), Monarda sp. (white Bee Balm), Veronicastrum virginiana (native Culver's Root) and Clematis virginiana (Virgin's Bower or native white Clematis) will produce beautiful, prolific white blossoms.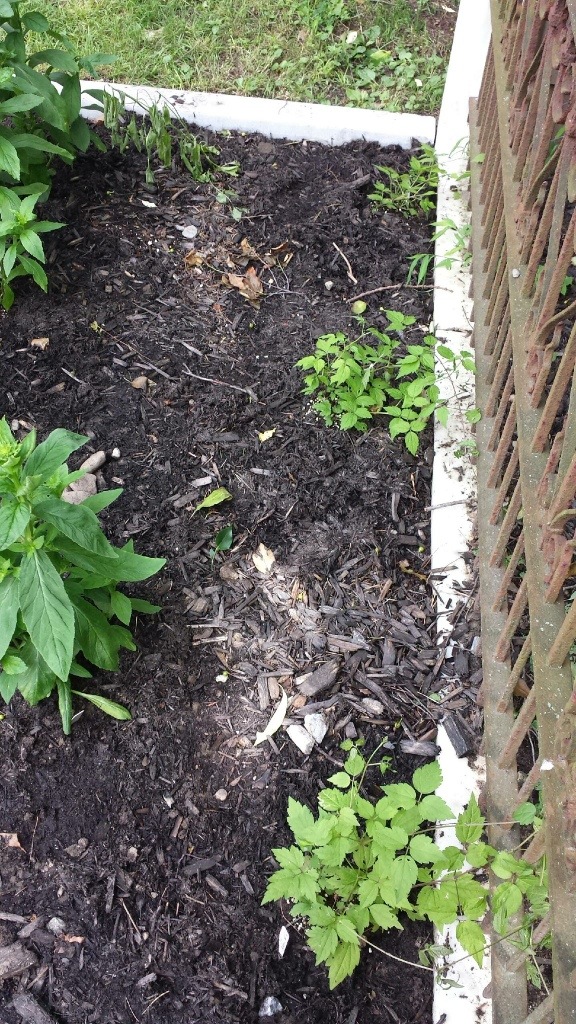 The Clematis virginiana will soon climb effortlessly up this wrought iron fence.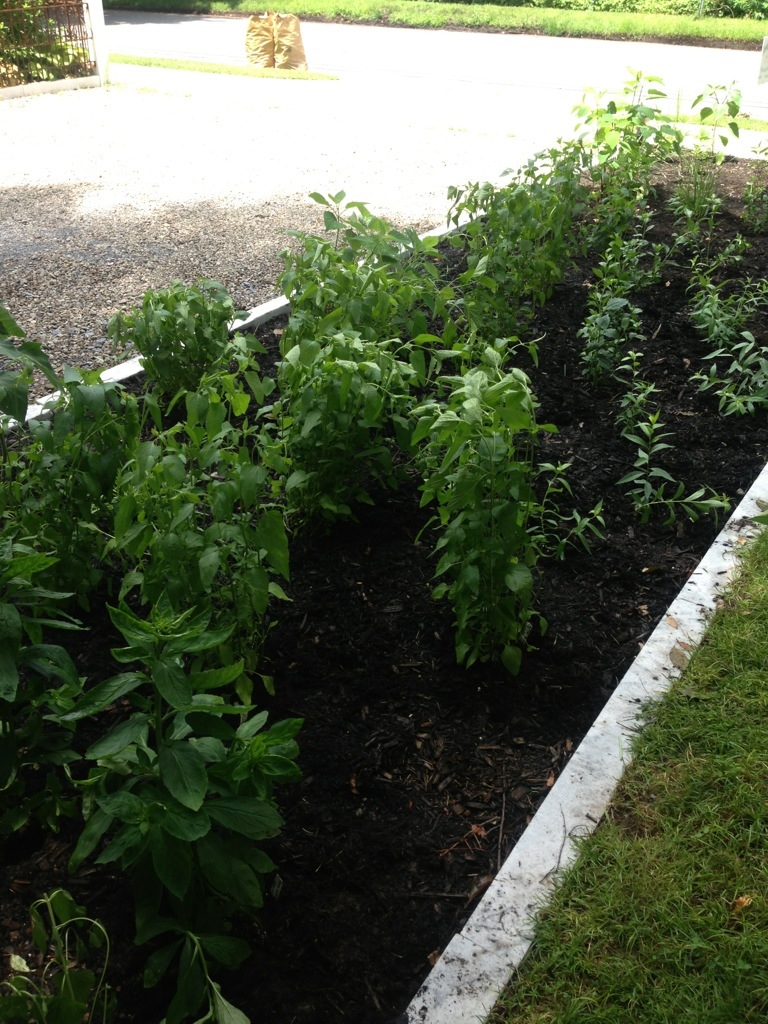 Watching this new, eco-friendly landscape and garden design in Saratoga Springs develop, establish roots and bloom over the next couple months is going to be a treat. When we use native plants in our landscaping and gardens, the plants actually do most of the work, which gives the homeowners more time to simply enjoy the view. Being a landscape designer in Saratoga includes driving around the city and county and observing the living, breathing sculptures perfect themselves and add colorful flowers in their own time.