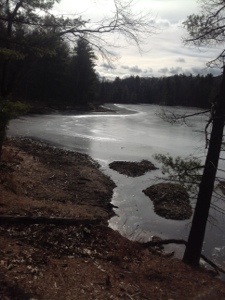 Yesterday I took a hike in a natural area close to my home for natural inspiration . In Moreau Lake State Park, where I was for the afternoon, there is a Bird Conservation Area. This is a New York state sanctioned, DEC monitored and protected reserve. There are 52 areas state wide, and they are known as BCA's in acronym form.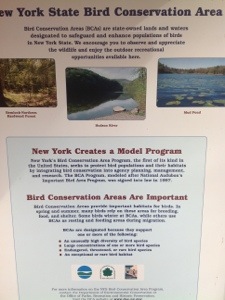 Many, many birds come through seasonally or stay year round at this glorious natural area.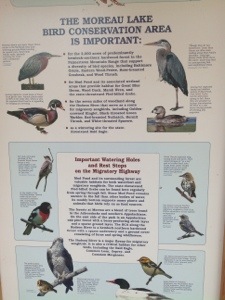 Some birds I get excited about possibly spotting as they live in or pass through the bird conservation area are Bald Eagles, Pied-Billed Grebes, Wood Ducks and Green Herons. I am relatively new at bird identification; though my friends Joyce Miller and Carole Sevilla Browne are both whizzes and always generous with their information.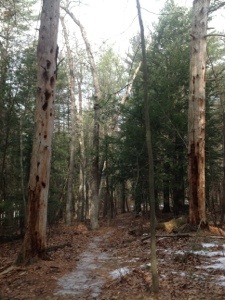 One significant impetus to bird species regeneration is when we let there be some natural mess in our gardens, woods, wherever we have a say in the aesthetic. In the above photo we see 2 old, dead trees. They're not about to fall into the trail, and they're not threatening any structure, and so the Department of Environmental Conservation has made the right choice in letting them stay put. This gives a chance for woodpeckers to create holes that make homes for cavity dwelling birds such as the Eastern bluebird and wrens. Many times in our gardening practice, taking it easy with our clean-up benefits the wildlife.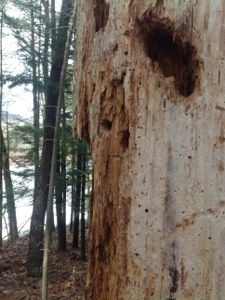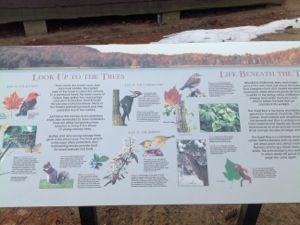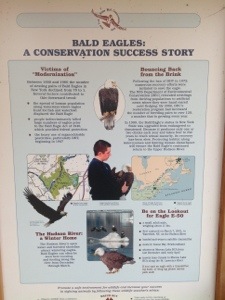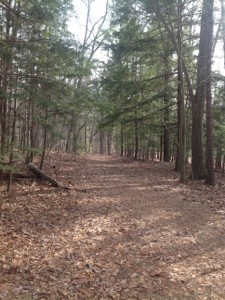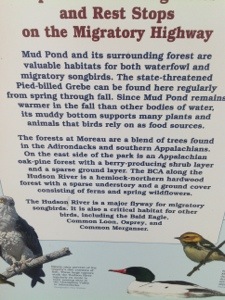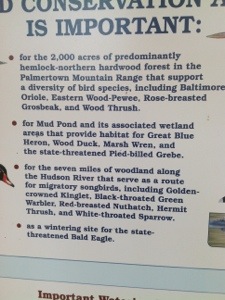 I met 3 ice fishermen at the warming hut on my way out of the park. They told me that the rangers have an eagle siting walk planned for next week. I don't plan to attend, but it was new and delightful information for me that Bald Eagles spend their winters in this local Bird Conservation Area.