Momma's habitat garden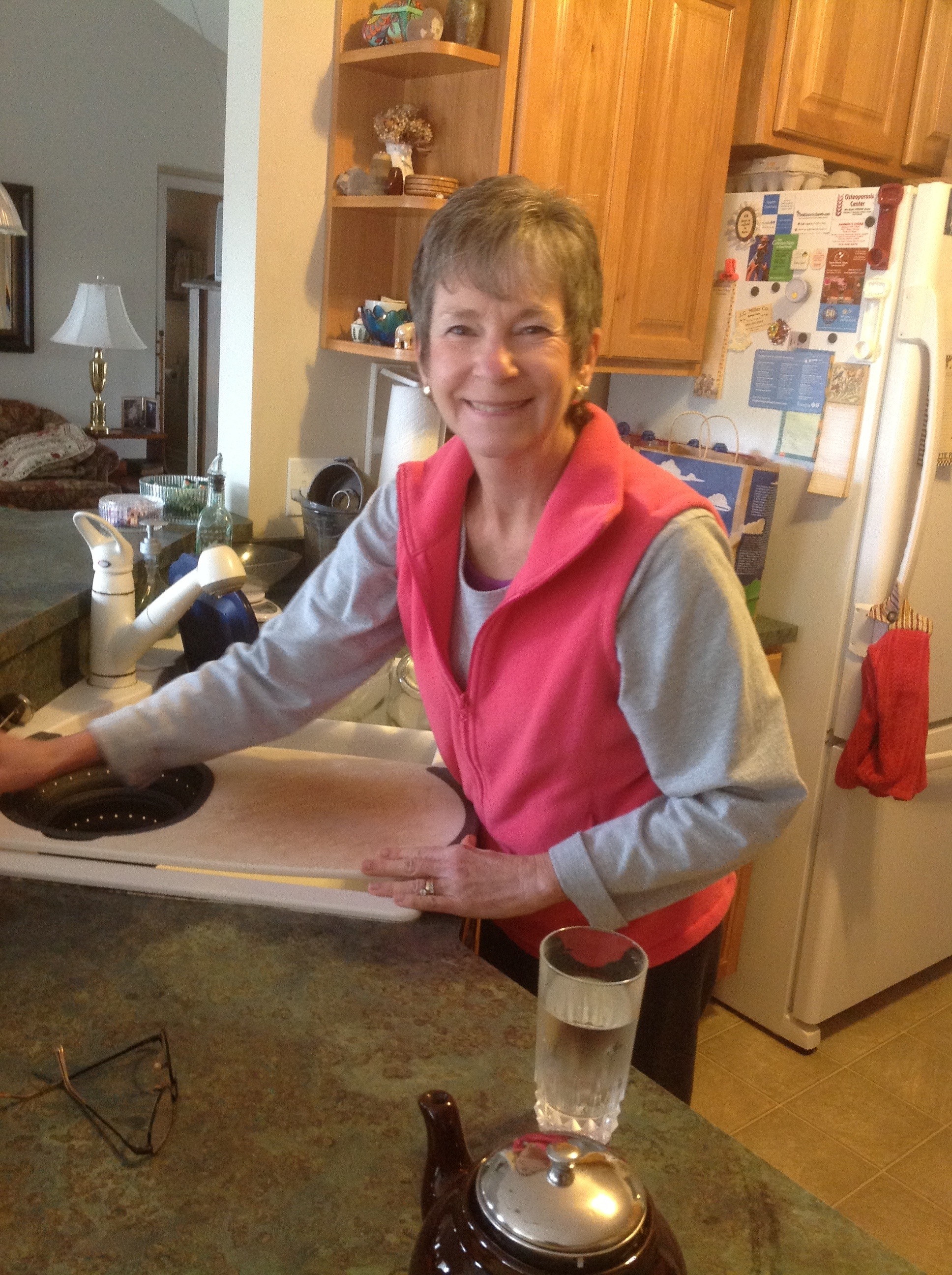 Over the past several years, my mother (a pragmatic vegetable gardener for most of her life) has been learning about native plants and habitat garden development via Jessecology blogposts. Her initial curiousity bloomed into a real interest, and she's been asking me for some time to help renovate the south side of her house into a habitat garden. Her patience finally paid off this past weekend when we got together and co-created "Momma's habitat garden" for her and the neighboring wildlife.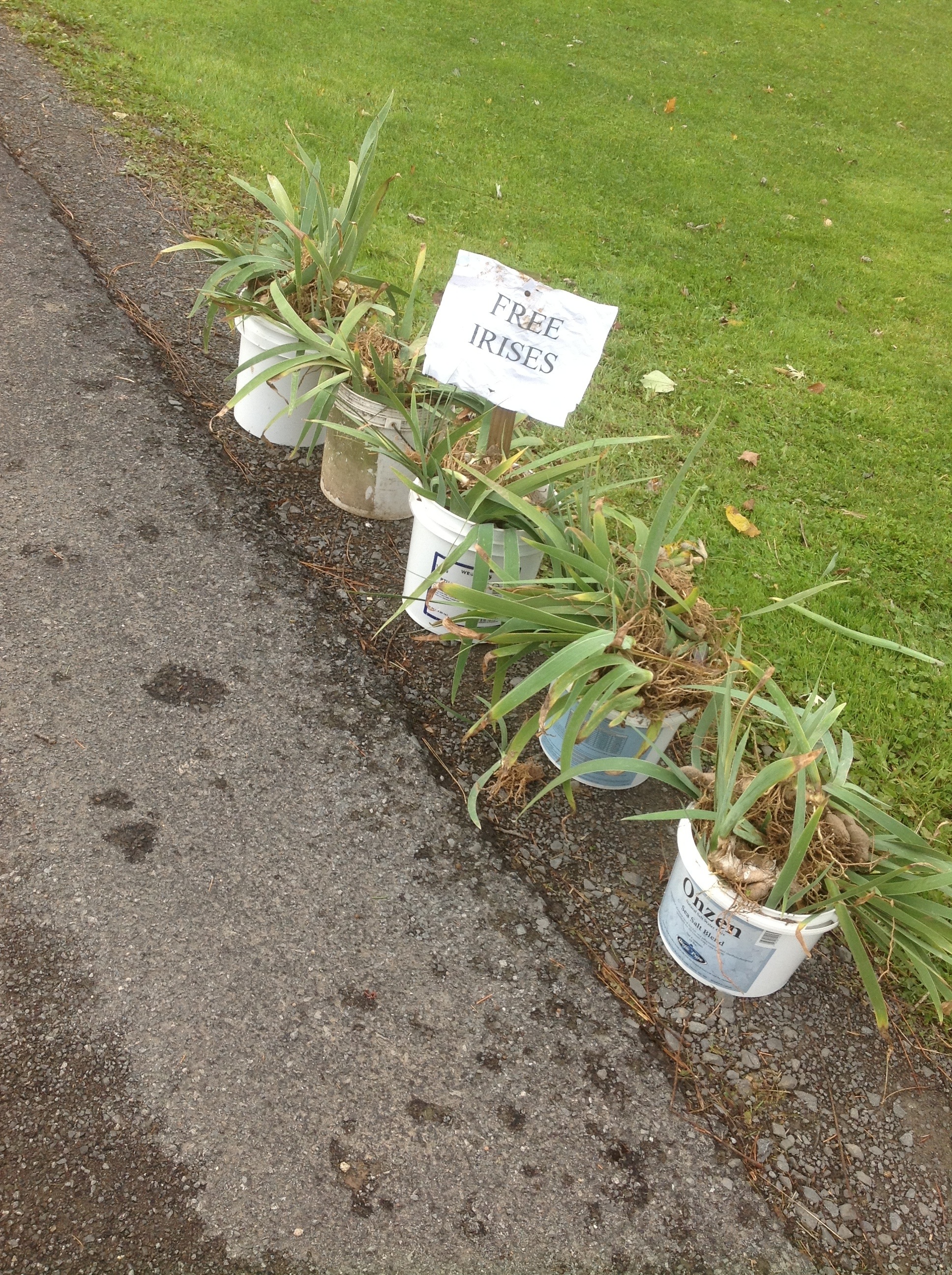 I was delighted to see the overgrown, space wasting, non-native Irises my Mom had removed and placed on the curb with a "free" sign on them.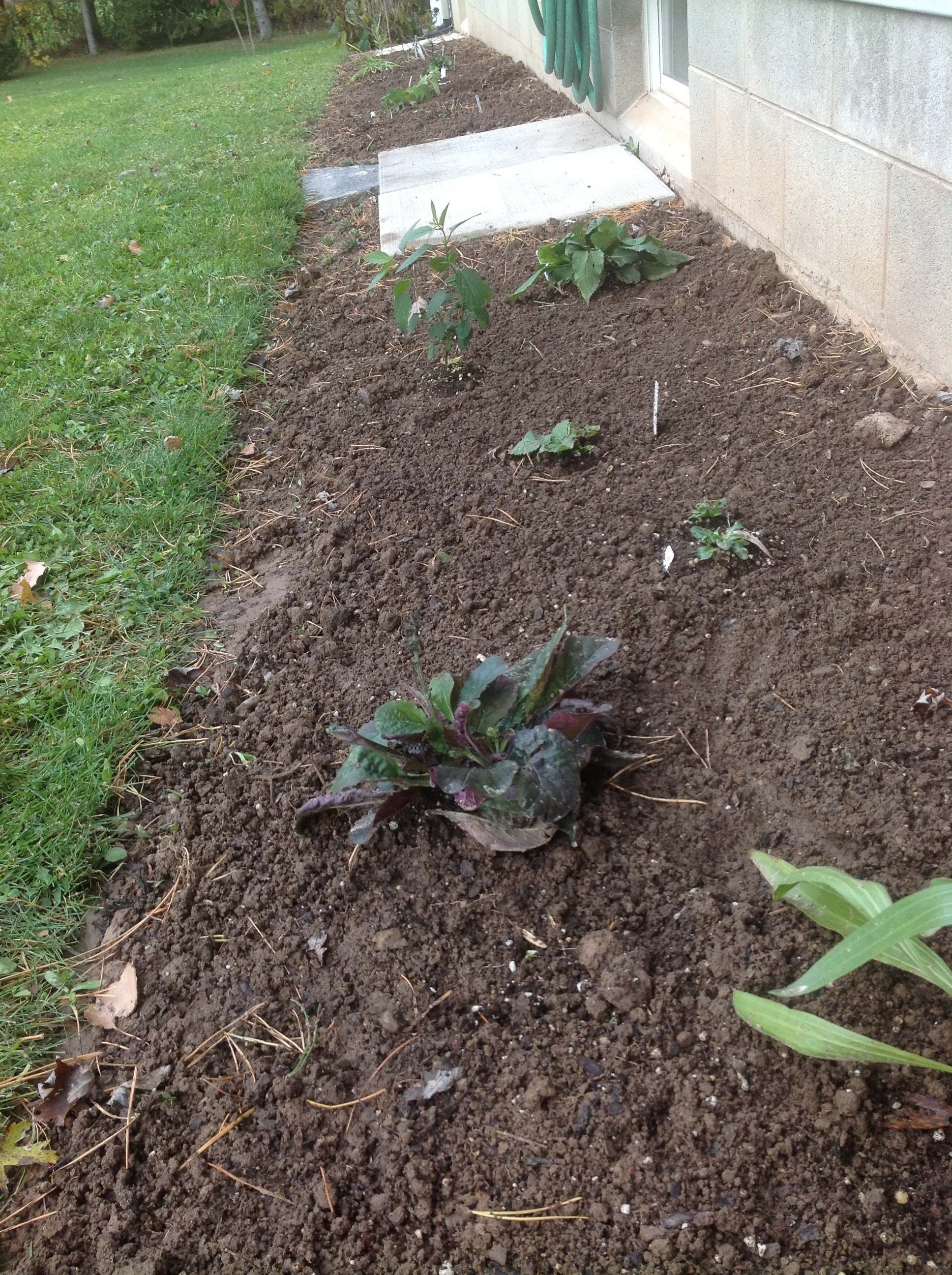 The space we had to work with was about thirty feet long, adjacent to the house and narrow. The Irises had bullied their way into every inch and corner of the space, with their removal we had a lovely blank canvas to start from scratch for our habitat garden. The idea is simple: use native plants in the garden that are indigenous to this region only, and habitat restoration follows. An extra bonus for the organic vegetable gardener is all the extra pollinators that will magically appear with the addition of a native plant habitat garden, like winning the eco-lottery. Open pollinated fruits like tomatoes, peppers and eggplants will produce more individual fruits with the influx of pollinating insects, and the size of each fruit increases as well.
Scullcap, Scutellaria incana, one of my favorite plants, absolutely has to have a place in the new habitat garden design at my Mom's house. In the future we may wish to augment the plant row with some shrubs or mass planting strategy (3-7 individual plants placed in clumps together, which is especially useful for butterfly host plants in butterfly habitat gardens,) but for now I wanted to give my Mom the opportunity to experience as much plant diversity as possible, and decide over a couple seasons what her natural favorite plants are. We used 18 different native plant species in 19 plants. (The duplicatation happens to be two Scutellaria.)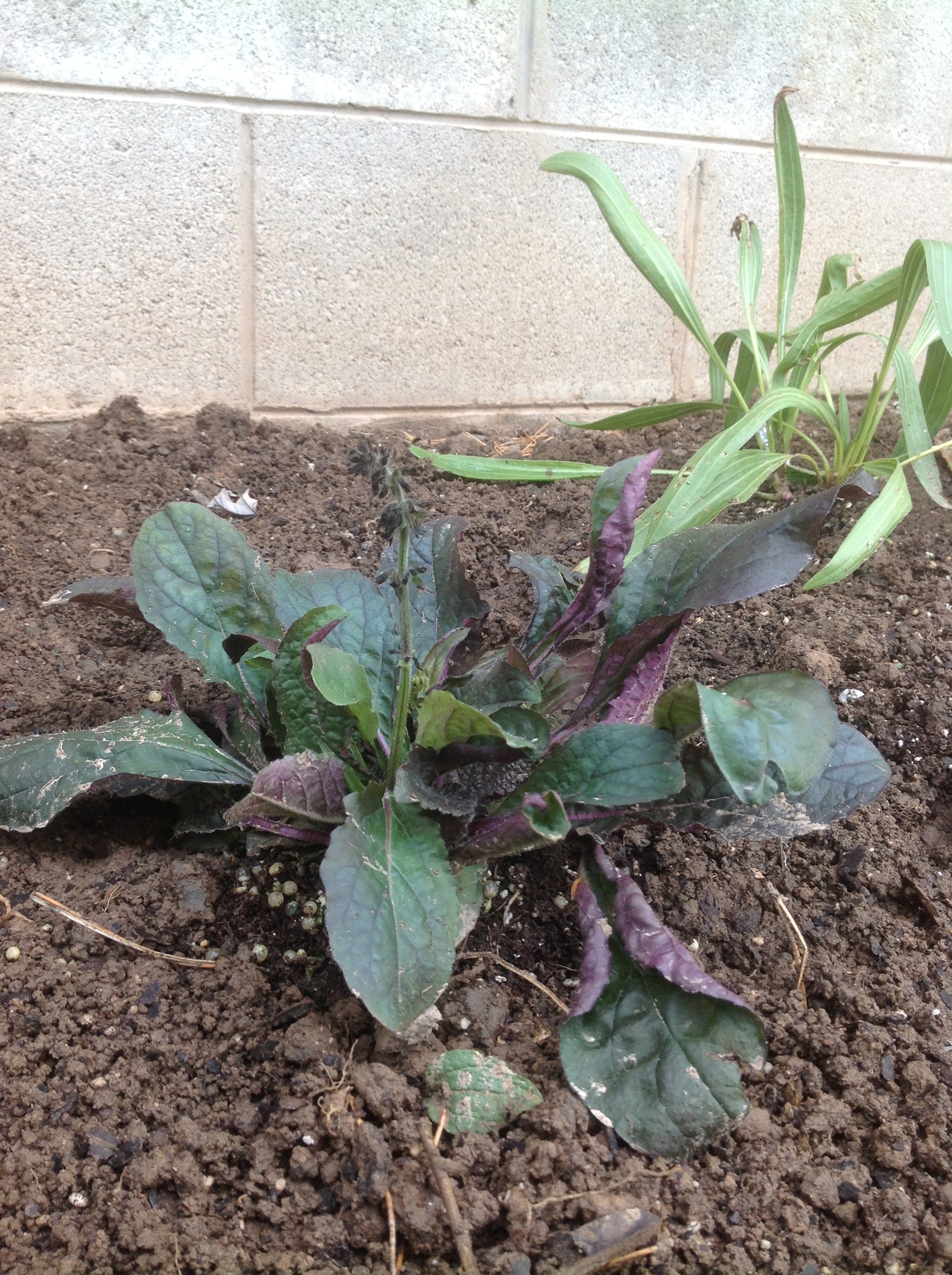 A portion of the habitat garden strip happens to parallel my Mom and Dad's bedroom window. Their Monroe county home backs out onto miles of farm land and my parents have already successfully lured hummingbirds onto their property with their organic edible gardens and a series of hummingbird feeders. We decided to plant the native plants best loved by hummingbirds at the garden space paralleling Mom and Dad's bedroom window to encourage early morning nectar flower visits from the local hummingbird family. Salvia lyrata is one of those plants, as well as Lobelia siphilitica or Blue Lobelia.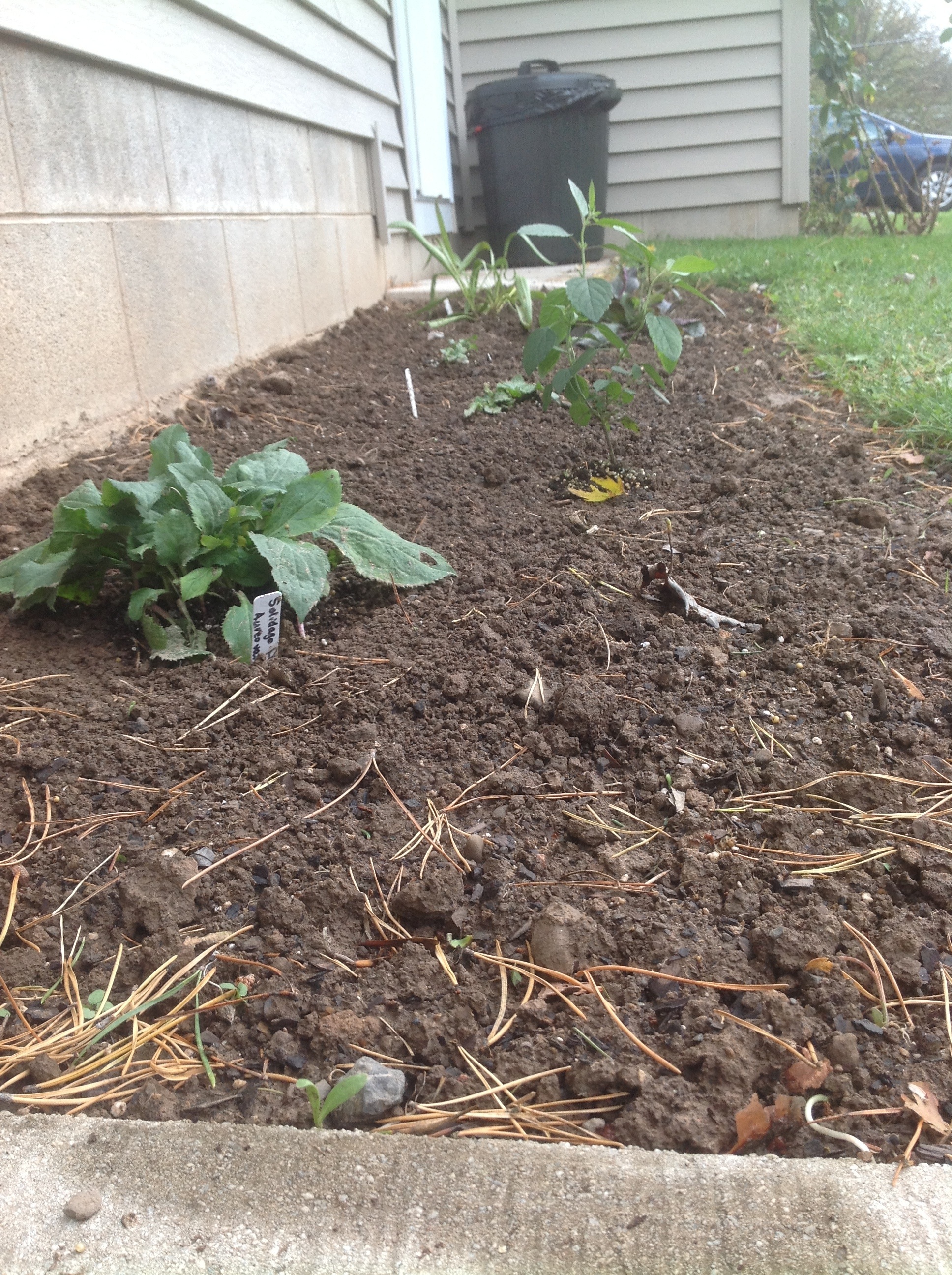 Even though the gardens in autumn don't reflect a shadow of their spring and summer glory, fall is an excellent time to plant, arguably the best time of year. The author Benjamin Vogt describes the process of establishing a Nebraska native plant garden in his book, Sleep, Creep and Leap. This is a truly fine description, the premise that in year one native plants "sleep," and establish their roots, in year two they "creep," and start to fill in and look like something, and in the third year the native plants "leap," and become the full, colorful, glorious spectacle that their meadow, prairie, wetland or woodland historical roots demand. Using native plants in the landscape can take patience (that's why the native species are obscure and unavailable in big box stores); planting in the fall cuts through the first year's "sleep" cycle. Gardens typically go dormant at some point in the northeast anyways, when we plant in the fall we get a shortcut into the native plants lovely second year of "creeping." Momma's habitat garden will be quite spectacular in July and August of 2014. I can't wait to see it.