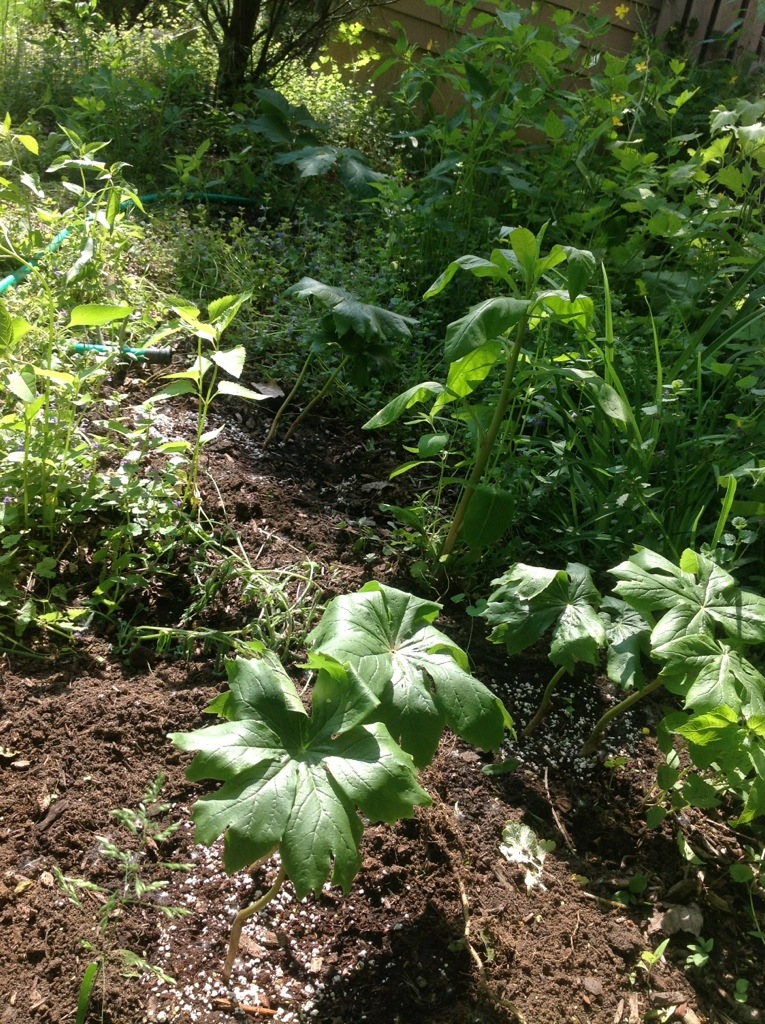 Last week I was commissioned to design and install some new bird gardens for a Saratoga Springs, NY property using native plants. Podophyllum peltatum, Mayapple and Sambucus canadensis, Elderberry were added to the bed in the above photo to create an understory with edible fruits that birds love to eat seasonally.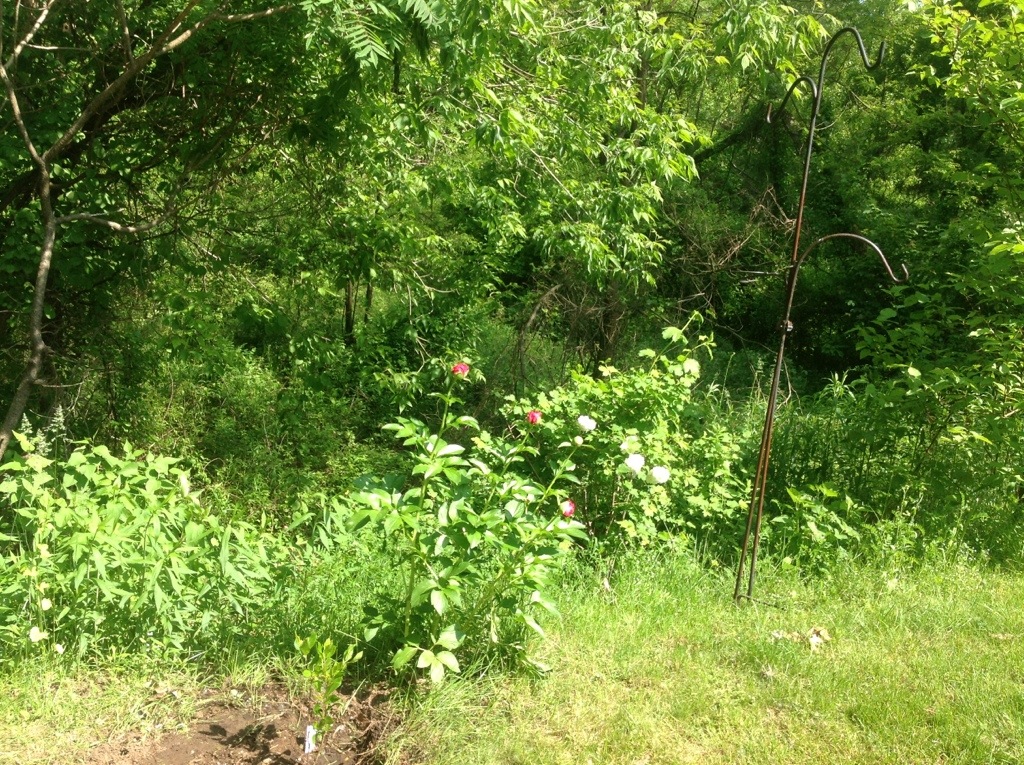 This property sits adjacent a deep, beautiful and seemingly endless woodland edge. The existing bird population and carrying capacity is already staggering. The addition of all the insect (and in turn bird) habitat native plants will have a spiderweb effect of exponential habitat development and further growth in bird population carrying capacity. It's exhilarating to be a part of such radical positivity.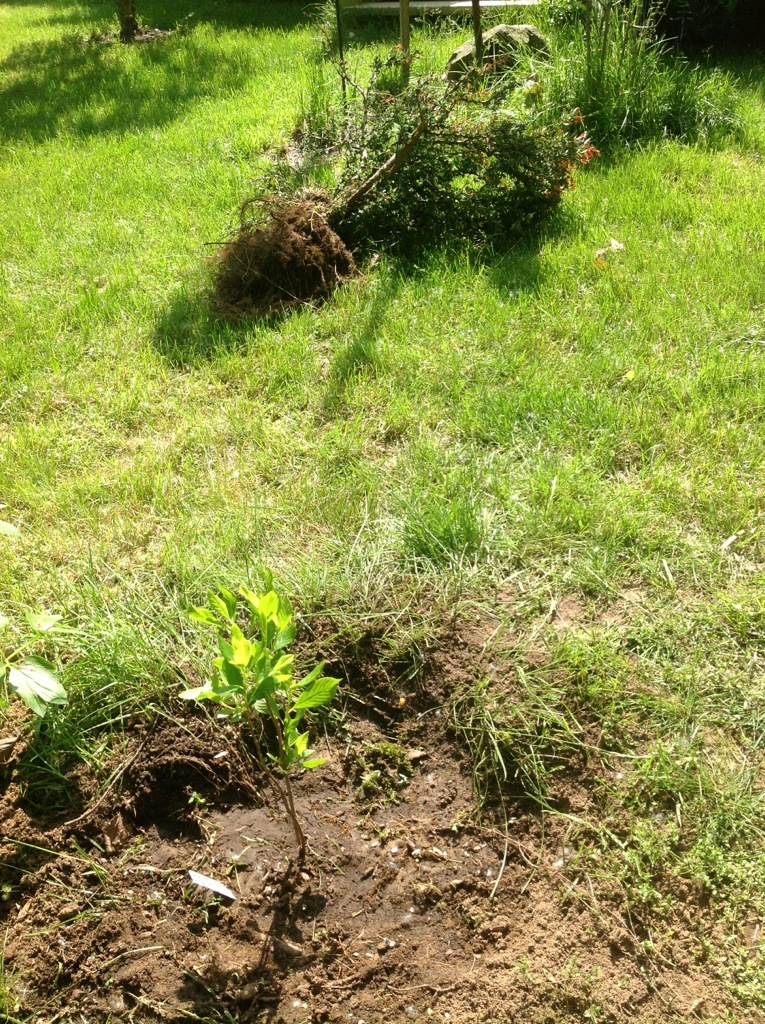 We removed an existing noxious Japanese Barberry and replaced it with native Lindera benzoin, aka "Spicebush," which is the Spicebush Swallowtail butterfly's host plant. Actions like that are a strong vote for the future health of our ecosystem. When I see a Japanese Barberry I've recently dug up, waiting to be put in the bon fire, and no longer increasing tick populations in neighboring woods and spreading diseases, I think, "Hooray for our team."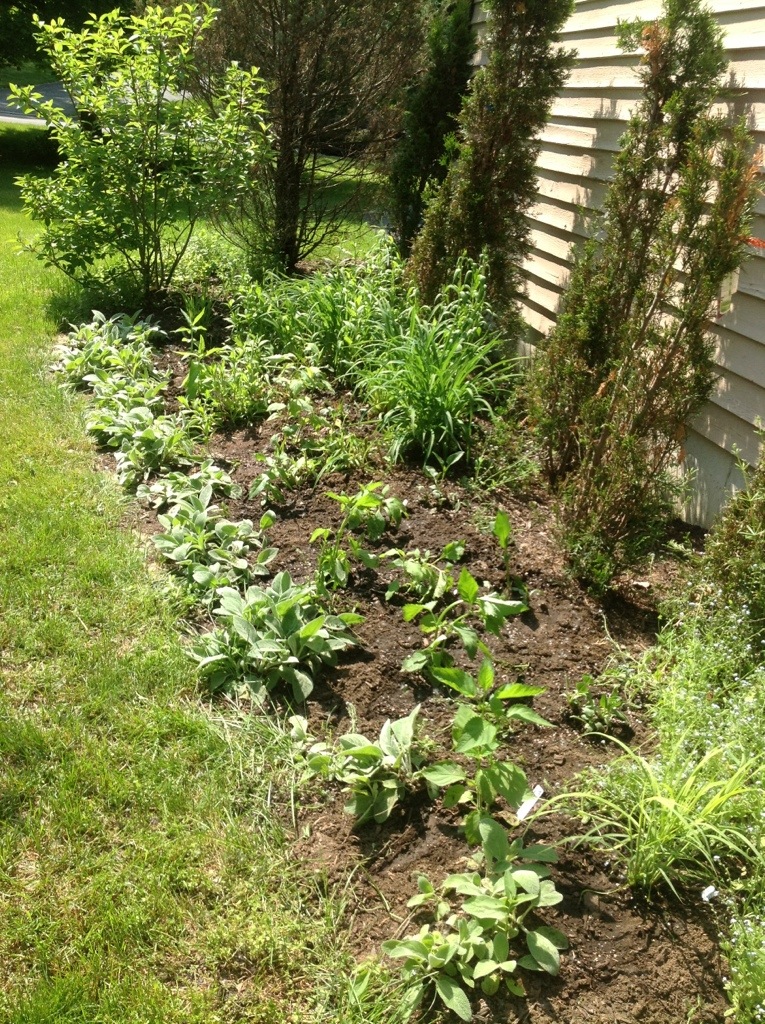 I can't wait to return and photograph this prairie plant bed in about a month… We chose species that are drought tolerant, robust and glorious. Joe Pye Weed (Eupatorium maculata), Big Blue Stem Grass (Andropogon gerardii), Cup Plant (Silphium perfoliatum), Boneset (Eupatorium perfoliatum), Scrophularia marilandica and Ageratum (Eupatorium coelestinum) are some of the native plant species in this garden. Birds, butterflies and pollinators will utilize the nectar, pollen, seeds this garden will offer. The resulting increased pollinator population may cause a bumper crop of baby birds in spring of 2014.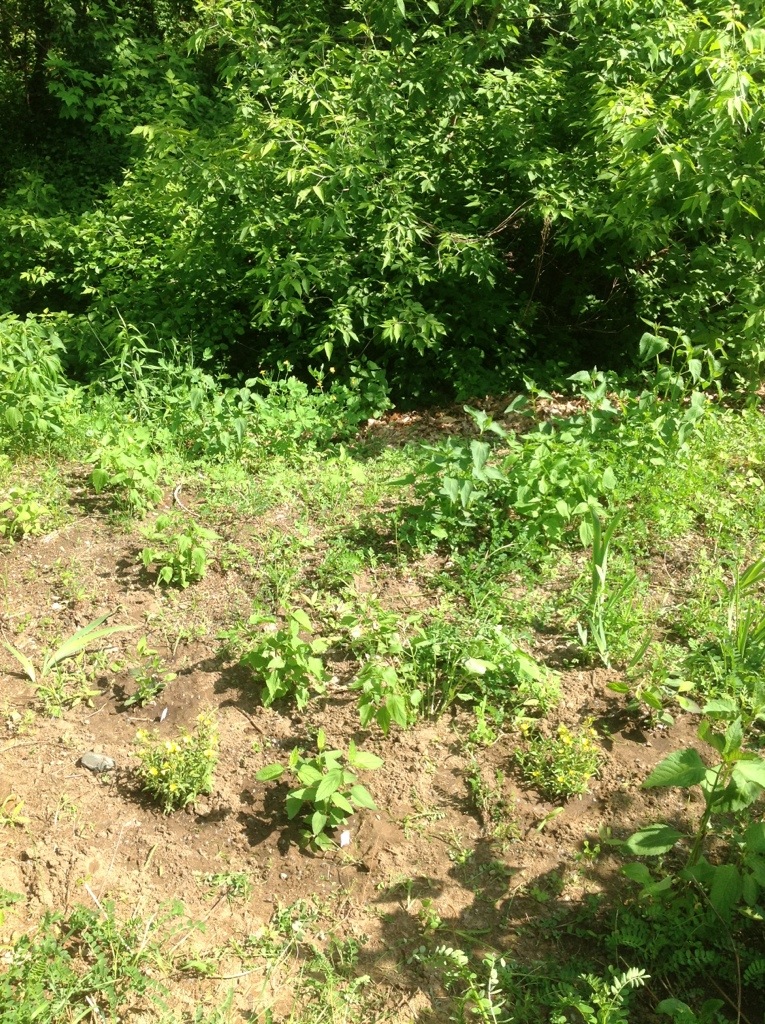 This woodland sloped edge was planted with a crescent shape using Scullcap (Scutellaria incana) and native miniature Primrose (Oenothera minima). These will eventually fill in gently by seed. The tough native plant roots will offer erosion mitigation on this mostly sandy slope. The bird habitat development of adding pollen, nectar and seed rich plants to a woodland edge garden like this is exponential. Gardening in Saratoga Springs, NY has never been more fun.