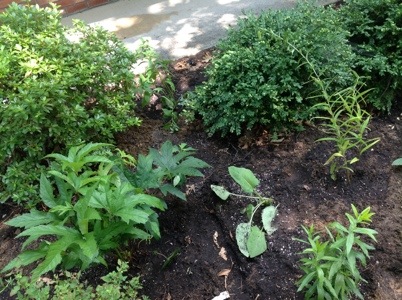 This week I got to work on my favorite type of project of all time: developing a habitat garden for butterflies and birds in Clifton Park NY, using native plants. This home is located near a tremendous amount of wetland habitat already, and creating an ecological garden in this proximity just makes it sparkle all that much more.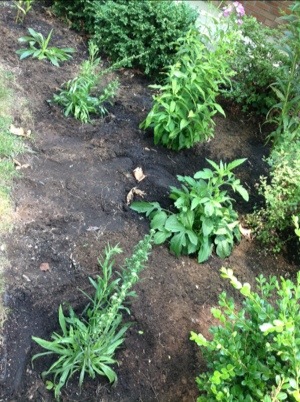 The #1 reason most garden or landscape designers don't specialize in native plants (besides lack of information or access) is that native plant gardening takes patience. The first season after planting, many natives just quietly establish their roots. Flowering and upper body power development are secondary to root growth. Most people like instant gratification; it's a new American standard. Native plants are an old American neccessity though.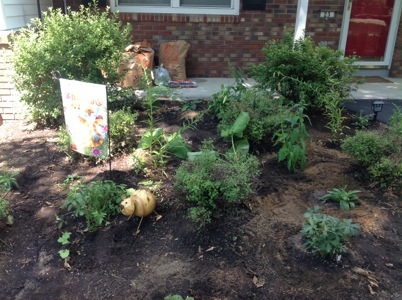 And here's the before pictures: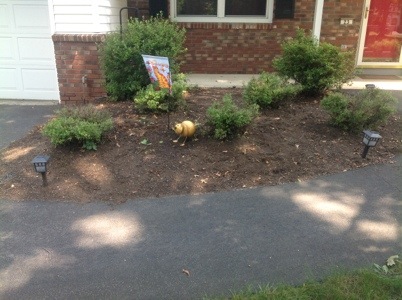 The "before" photos were taken after weeding, with just a blank canvas to work with.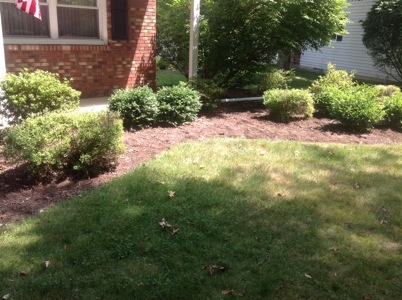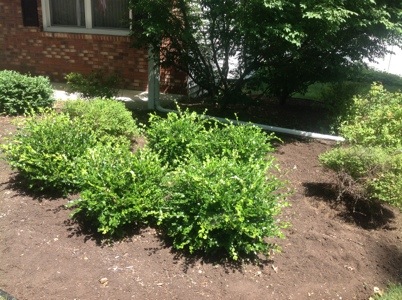 And, one more from the end of the day.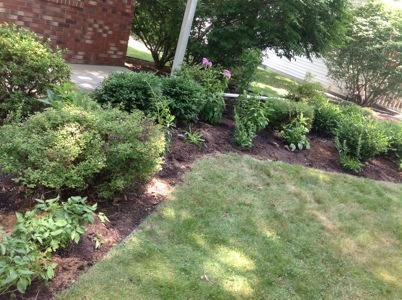 Is there anything that holds more promise than a baby Joe Pye Weed?