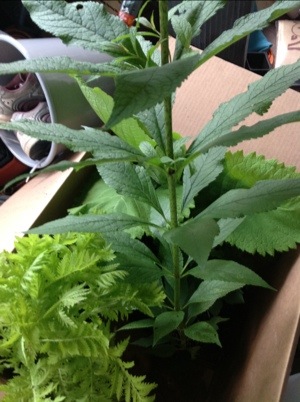 My house has a screened-in porch that doubles as my native plant and vegetable seedling storage area. This year I am working or have worked in gardens in Lake George, Diamond Point, Bolton, Glens Falls, Queensbury, gardens in Saratoga Springs, Clifton Park, Burnt Hills, Round Lake and Ballston Spa. This all makes for a lot of driving to different gardening locations, and native plants are unique enough to require searching out. Which means the plants need to be stored sometimes.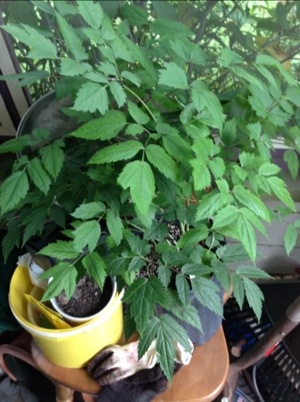 Here is a young Cimicifuga for a Lake George garden. Shown above was a Joe Pye Weed and Golden Tansy for a Queensbury garden.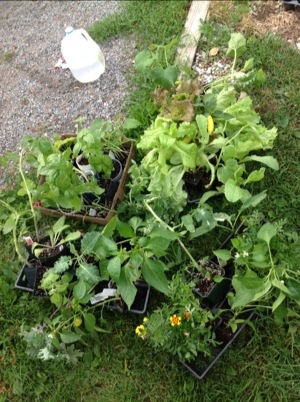 And vegetable seedlings get babysat for clients regularly too.